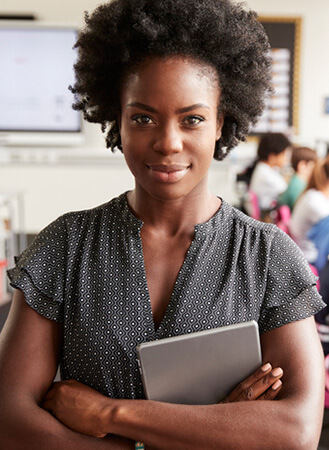 Simone
Teacher
"I just want to teach and connect with my students in a meaningful way."

Simone LOVES kids and went into teaching so she could have a positive influence on the lives of young people. She has always worked hard, but the demands on her have grown, and she worries that she doesn't have the time to complete all her tasks to the standards she holds herself to. Her class size has increased and parents are expecting communication that is more frequent. State reporting requirements have grown more time-consuming and now, school administrators are demanding that she devote time to analyzing an ever-growing amount of data that she must collect on all of her students. With no training in data analysis, she feels like she is going through the motions without seeing much value.
Simone just wants to ensure that all of her students have the best chance at success.