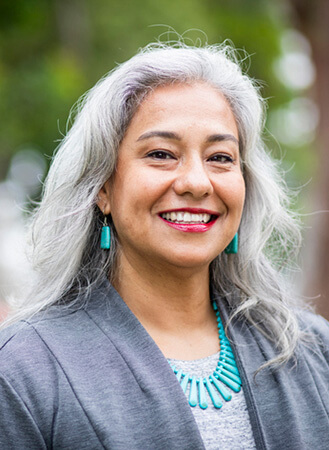 Ana
School Office Secretary
"With the many hats that I wear, I still want time to engage with students, parents, and staff."

As a School Office Secretary, Ana sometimes feels like a juggler, keeping several balls in the air at one time. Ana is responsible for keeping school operations running smoothly and efficiently-an important task.

Considered the heart of her school, Ana serves every day as the "face" and difference-maker in the lives of parents, teachers, staff, and students. She is responsible for greeting students and parents, answering their questions, and providing them with information. Ana schedules appointments, answers phones, makes phone calls, provides administrative support to teachers and school officials, enters data to maintain accurate records, assists the principal, acts as the nurse and disciplinary officer when needed, schedules and monitors volunteers, maintains the school calendar and website, and finds a substitute teacher when a teacher can't make it to work. School Office Secretaries, like Ana, usually have the most knowledge about school operations, parents, and students, because they work with all three on a daily basis.
Although she has a lot on her plate, it is important to Ana that she remains connected with parents, students, and staff.