The Early Warning and Intervention Management Solution Your Teachers Need!
Aug 03, 23
---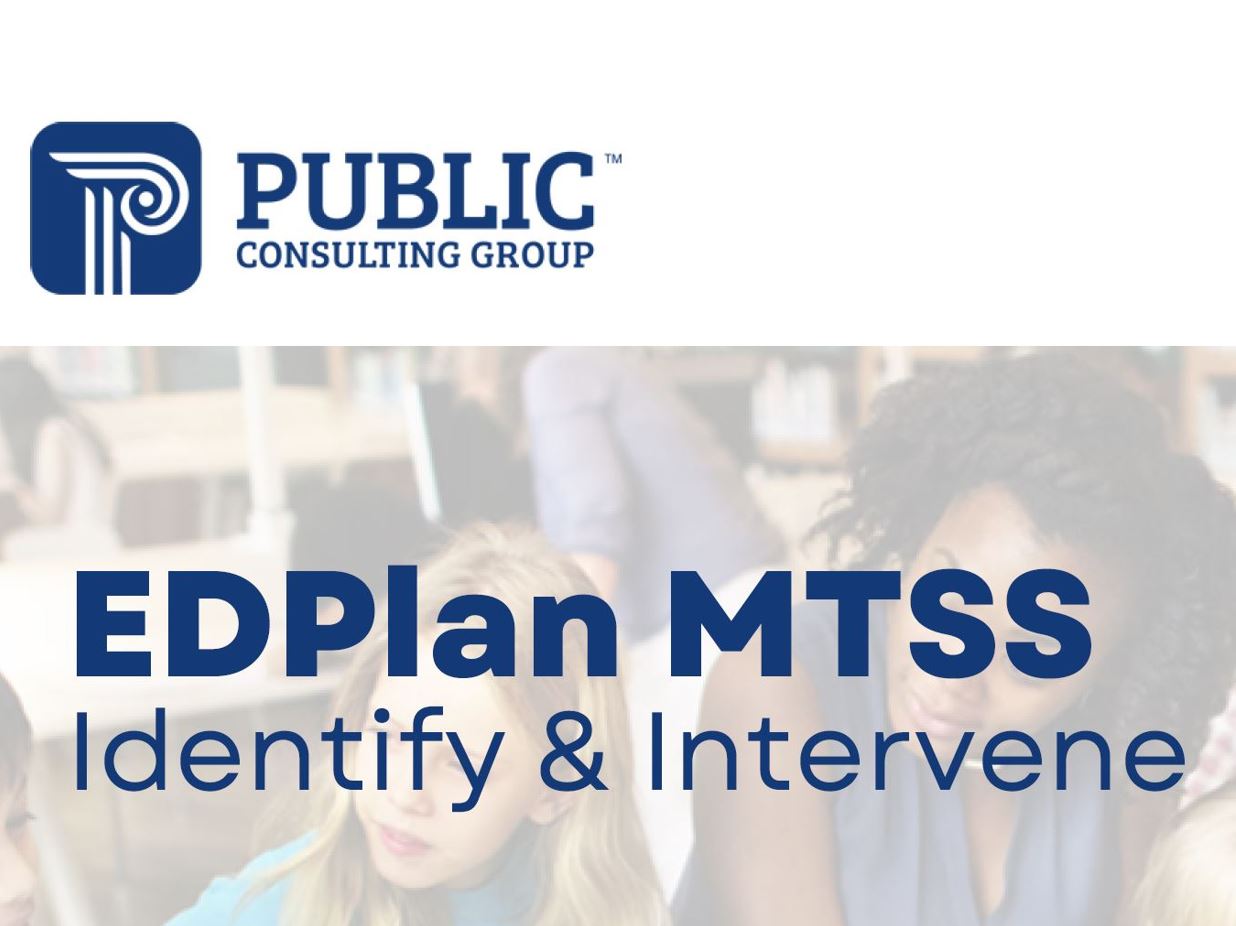 EDPlan MTSS - Identify & Intervene
Live Webinar Demonstration
August 10, 2023 - 8:30 a.m. PT
Best practices and research inform the notion that educators must proactively cultivate student success. School personnel understand that not all students can meet grade-level standards without supplemental or intensive interventions.
By integrating key supports and services into the curriculum structure through a Multi-Tiered System of Supports (MTSS) and utilizing an Early Warning System (EWS), educators can more effectively support student success.
WSIPC's partner, Public Consulting Group (PCG), collaborates with school districts and states to support the critical work teachers are charged with doing. Their EDPlan early warning and intervention management modules, EDPlan Identify & Intervene, respectively, are PK-12 problem-solving, web-based tools designed to identify students at risk, then seamlessly create and manage academic and behavior interventions within a framework of multi-tiered supports and services.
Access a Whole Child View - Minimize the challenges of screening, identifying students at risk, intervening, and monitoring the effectiveness of a Multi-Tiered System of Supports (MTSS)

Get the Insights You Need in One Place - A platform to unify practices, connect stakeholders, and improve outcomes for all students.

EDPlan MTSS Solutions That Matter - Technology and coaching to propel MTSS. A web-based early warning dashboard and intervention management system to identify students at risk and take action by creating intervention plans in the areas of academics, dyslexia, and behavior.
Provide your teachers with the tools they need to effectively support student success.

Learn More About the WSIPC-PCG Partnership
Through the WSIPC-PCG partnership, PCG's products and services are available to our K-12 community at a reduced price. To learn more about the software and services available through the WSIPC-PCG partnership, visit the PCG page on our website, or contact Kris Gregoire at KGregoire@pcgus.com.
WSIPC is a non-profit public agency that provides technology solutions (including Qmlativ), services, and support to K-12 schools. WSIPC's purpose is to help schools do more with every dollar and to empower them with the tools to work smarter. To learn how your district can become a part of the WSIPC Cooperative, contact us at info@wsipc.org or 425.349.6600.
WSIPC. Inspired by education. Empowered by technology.TM
---