Sign Up for FreeDoc's Records Rehab Mini Series!
May 08, 20
---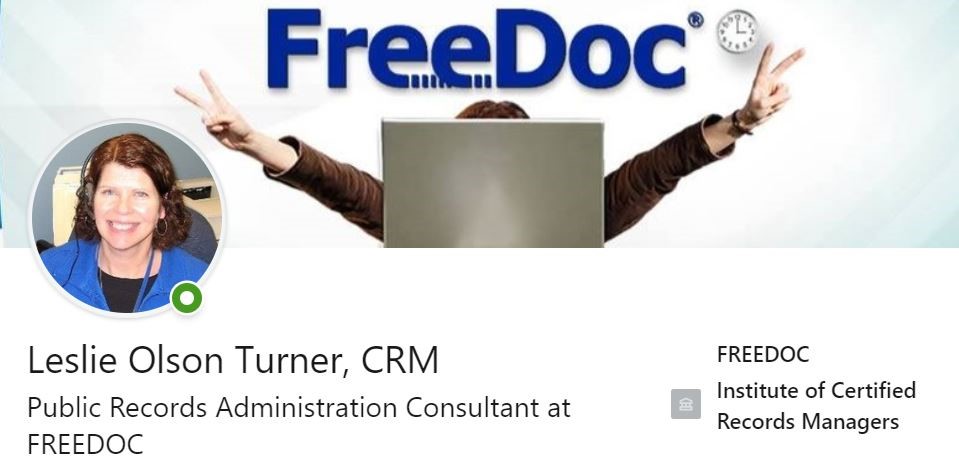 WSIPC's purchasing partner FreeDoc is offering FREE webinars about how to manage electronic public records while schools are closed.
Sign up for FreeDoc's Records Rehab Mini Series
Four sessions on electronic records and how to prepare, rehab, and look at a "new normal" for records management as the world around us evolves.
Sessions will be held weekly starting Wednesday, May 13th at 11:00 AM (PDT)


With any kind of disaster or event (and COVID-19 can certainly qualify), there is an opportunity for change, growth, and rehabilitation. While technology has played an increased role in enabling people to work from home, it also presents yet another set of challenges in managing public records.

Session Descriptions and Registration Links:
Session 2 - Assessing the Situation - Were you prepared for your staff to be able to work remotely? Was there a plan in place to deal with having no access or scrambling to enlarge capability?

Who is FreeDoc?
FreeDoc®, an awarded vendor of WSIPC's Purchasing Program, provides Washington K-12 schools with cloud ECM systems and professional filing services.
Along with ECM software systems, FreeDoc delivers:
A Four Point plan to achieve agency-wide compliance.
Public Records Management.
Technology awareness for reporting public records requests.
Laserfiche ECM solutions (DES & WSIPC contracts).
Scanning, tossing, and going digital.

About WSIPC's Purchasing Program

WSIPC's Purchasing Program connects K-12 public and private schools and public agencies to a network of technology partners, leveraging the power of the WSIPC Cooperative to provide competitively bid goods and services at a reasonable cost.
Each vendor who becomes a part of the WSIPC Purchasing Program has been awarded a bid contract through an official RFP process in compliance with Washington State Procurement RCWs. For a full list of available product and service contracts, check out the Purchasing page on our website.
For more information about WSIPC's Purchasing Program, contact WSIPC at info@wsipc.org or 425-349-6600.

WSIPC is a non-profit public agency that provides technology solutions (including Qmlativ), services, and support to K-12 schools. WSIPC's purpose is to help schools do more with every dollar and to empower them with the tools to work smarter. To learn how your district can become part of the WSIPC Cooperative, contact us at info@wsipc.org or 425.349.6600.
WSIPC. Inspired by education. Empowered by technology.TM
---