All Signs Point to FreeDoc!
Nov 10, 21
---

Among E-signature Solution Providers, One Giant – With 30 Years of Experience – Stands in a Class by Itself – OneSpan Sign

WSIPC's Purchasing Program partner FreeDoc combines the proven OneSpan Sign platform with its renowned private branding process, for a comprehensive E-signature solution. Secure, compliant, presentable, integrated, and with more features, it has everything you need, for half the price of some other solutions!
OneSpan Sign builds credibility and trust. Your request comes from your email. This is preferred over receiving unknown messages from unrelated third parties. It's your contract, so your name!
E-notary – does your state accept electronic notary? FreeDoc has done the research for you. Contact FreeDoc for web links for your state.
E-signature, E-notary, and E-identity solutions from FreeDoc can help you with everything from new loans and contracts, to gym memberships, parental permissions, or purchase orders, and most importantly, as a notary verifying personal identity.

Check out this video to learn more: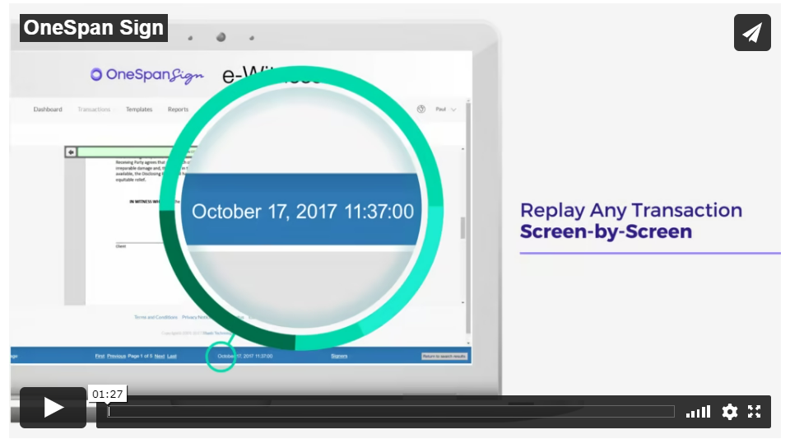 Be Bold. Sign Securely. Save Time and Money.
Contact Peter Frix today (pfrix@freedoc.com or 425-977-4222, ext. 301) and get FreeDoc's OneSpan solutions for your organization. Reference WSIPC RFP 21-02 for contract pricing.


About WSIPC's Purchasing Program
WSIPC's Purchasing Program connects K-12 public and private schools and public agencies to a network of technology partners, leveraging the power of the WSIPC Cooperative to provide competitively bid goods and services at a reasonable cost.
Each vendor who becomes a part of WSIPC's Purchasing Program has been awarded a bid contract through an official RFP process in compliance with Washington State Procurement RCWs. For a full list of available product and service contracts, check out the Purchasing page on our website.
FreeDoc is an awarded vendor of WSIPC 21-02 E-signature and Document Approval Software Solutions, RFP 21-01 Computer Software, Licenses and Services, RFP 18-01 Workflow Management Solutions, and RFP 17-02 Document Management Solutions.

WSIPC is a non-profit public agency that provides technology solutions, services, and support to K-12 schools. WSIPC's purpose is to help schools do more with every dollar and to empower them with the tools to work smarter. To learn how your district can become part of the WSIPC Cooperative, contact us at info@wsipc.org or 425.349.6600.
WSIPC. Inspired by education. Empowered by technology.TM
Image credit: Austin Chan
---