WSIPC Provides COVID-19 Health Self-Screening Survey Solution!
Aug 10, 20
---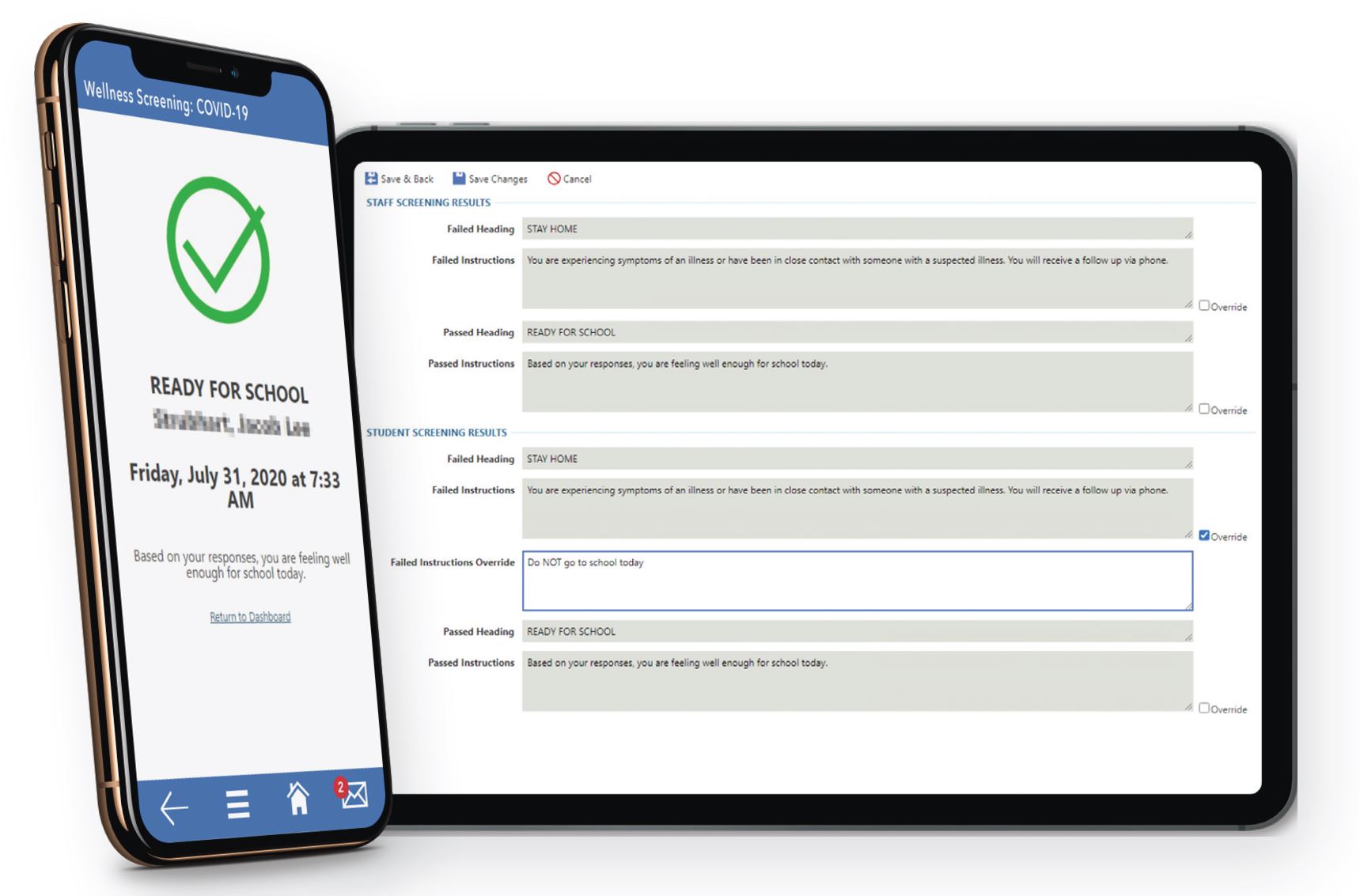 In response to CDC requirements and those outlined in the K-12 Schools – Fall 2020-21 Guidance, WSIPC will provide a self-screening survey from Skyward. This new tool will help K-12 districts verify that students, staff, and families entering schools are not symptomatic with the virus.

The self-screening survey – for both Student and Business platforms – will be available to Skyward Qmlativ and SMS 2.0 customers in mid-August at no additional cost. Parents, guardians, students, and staff will be able to access the tool via their respective portals on both the desktop and mobile app.
How does it work?
Accessible directly from your Skyward platform, the self-screening survey will ask two questions in a yes/no format. The first question will ask if there are any symptoms the participant may be experiencing, while the second question asks if they have had any close contact with a suspected or confirmed case of COVID-19.
If someone answers "no" to both questions, they will receive confirmation to enter the school building. If someone answers "yes" to either or both questions, they will receive a message letting them know not to attend school/enter the building. Messaging and instructions are customizable by district. Administrative users will also be able to run reports for various results on the survey or to help identify those who have not completed the survey for any given day.
WSIPC continues to communicate regularly with state agencies to gather requirements and to monitor pending changes. We are committed to making sure your district can easily comply with any new reporting mandates, including those related to COVID-19 and school operations.
WSIPC is a non-profit cooperative that provides technology solutions (including SMS 2.0 and Qmlativ), services, and support to K-12 schools. WSIPC's purpose is to help schools do more with every dollar and to empower them with the tools to work smarter. To learn how your district can become a part of the WSIPC Cooperative, contact us at info@wsipc.org or 425.349.6600.
Inspired by education. Empowered by technology.TM
---