WSIPC Named Cvent Excellence Award Finalist!
Jun 09, 23
---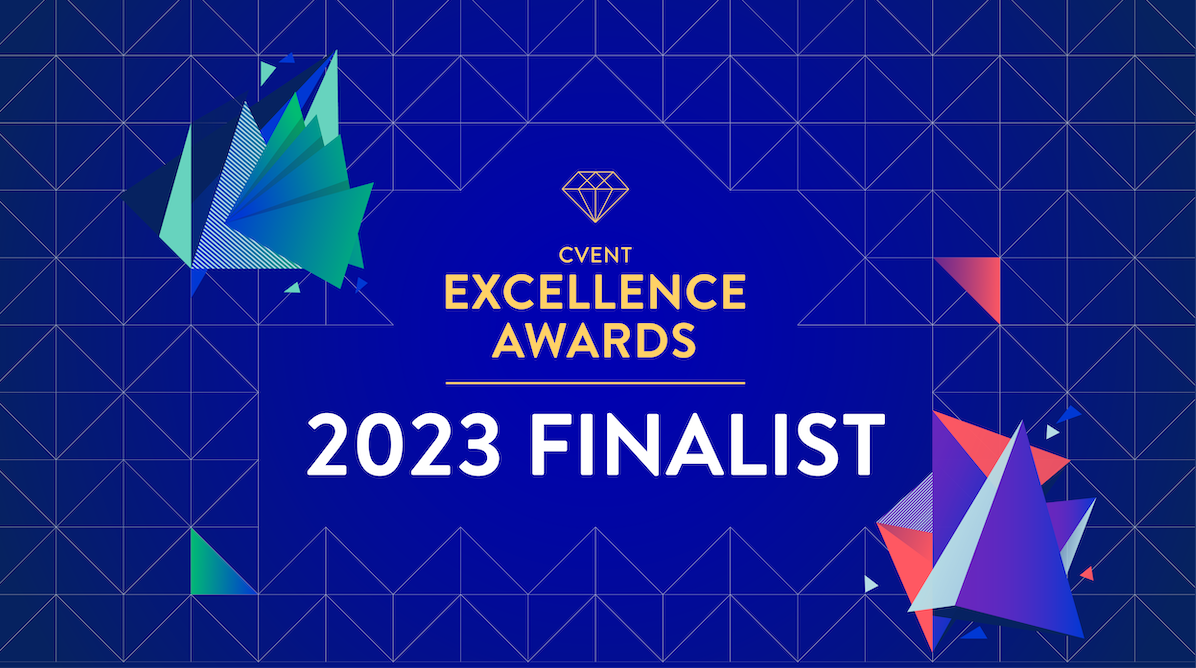 WSIPC Named Cvent Excellence Award Finalist!
WSIPC has been named as one of three finalists for the 11th annual Cvent Excellence Awards in the Hybrid Hotshot category. Our Marketing & Communications team's dedication to creating unforgettable attendee experiences at our WASWUG 2023 Conference has been recognized, and we couldn't be prouder!
The Cvent Excellence Awards showcase the incredible achievements of organizations of all sizes and industries from across the world who are using technology to transform their meetings, events, and hospitality programs.
Nominees in the Hybrid Hotshot Category masterfully craft one event with two incredible experiences using event technology. Nominees have harnessed the power of combined in-person and virtual experiences to drive attendee engagement and create impact for the organization. They also help drive measurable ROI for sponsors and exhibitors while proving event success through a cohesive reporting and analytics platform. The Hybrid Hotshot knows how to use the power of hybrid events to capture attention and leave attendees feeling connected and inspired.
"We're thrilled to highlight these incredible finalists who have demonstrated excellence within the industry," says Patrick Smith, Cvent Senior Vice President and CMO. "We are excited to recognize and celebrate the achievements of these leaders at Cvent CONNECT this year."
Winners will be announced live during the Cvent Excellence Awards Ceremony at the Cvent CONNECT Conference in Las Vegas on July 25, 2023. Jamie Cowan and Jennifer Bower from our WSIPC Marketing and Communications team will represent WSIPC at the Cvent Excellence Awards Ceremony. Jennifer shared that "we have so much fun putting on the WASWUG Conference for our WSIPC Skyward software users every year. It's such an honor to be nominated for our hard work."
Congratulations and thank you to all our WSIPC staff who work so hard to put on such fantastic WASWUG Conferences.
WASWUG is a user group conference that provides the opportunity for Skyward software users to learn more about the product suite and other topics important to managing and reporting data. WSIPC hosts a hybrid conference in March each year, with both in-person and virtual options. WASWUG offers multiple breakout sessions for Student, HR, Payroll, and Finance users, as well as beneficial Professional Development courses. These sessions are taught by knowledgeable WSIPC, Skyward and ESD staff, trained professionals, and software power users.
WSIPC is a non-profit public agency that provides technology solutions (including SMS 2.0 and Qmlativ), services, and support to K-12 schools. WSIPC's purpose is to help schools do more with every dollar and to empower them with the tools to work smarter. To learn how your district can become part of the WSIPC Cooperative, contact us at info@wsipc.org or 425.349.6600.
WSIPC. Inspired by education. Empowered by technology.TM
---