WSIPC Announces Lindsay Grams as New Change Management Manager
Aug 29, 23
---
STANDARD PRESS RELEASE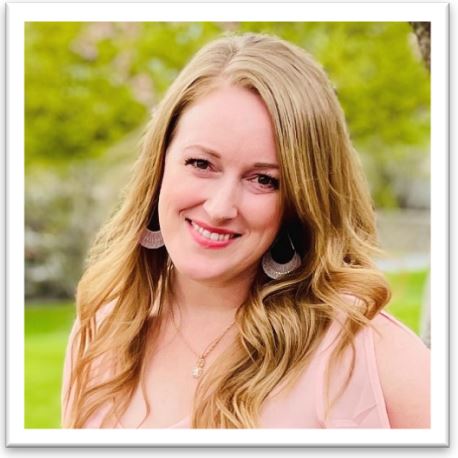 CONTACT INFORMATION:
WSIPC
425.349.6600
wsipcinfo@wsipc.org
RELEASE DATE:
August 29, 2023

WSIPC ANNOUNCES LINDSAY GRAMS AS NEW CHANGE MANAGEMENT MANAGER

EVERETT, WA, August 29, 2023 — The WSIPC Cooperative, a non-profit public agency that provides technology solutions, services, and support to K-12 schools, is pleased to announce that Lindsay Grams has accepted the position of Change Management Manager.

Lindsay will move to her new role on September 18, 2023, from her current position on the WSIPC Product Support and Services Team.
"My vision for the Change Management role is to continue to build solid and trusting relationships across the WSIPC Cooperative as we embrace and engage in change efforts together," said Lindsay. "As your Change Manager, I'll support and empower all Cooperative members to further develop individual and organizational change strategies. From my earliest days as a classroom educator, to my time at ESD 105 and now at WSIPC, change management has been at the heart of projects I've engaged in. I'm so excited to continue this journey with WSIPC and all of you as we grow our operational excellence together."
As Change Management Manager, Lindsay will play a key role in ensuring projects (change initiatives) meet objectives on time and on budget by increasing employee adoption and usage. She will focus on the people side of change, including changes to business processes, systems and technology, job roles, and organization structures.
"We are excited to be building capacity to support the people side of change," said Dr. Dana Anderson, WSIPC Executive Director & CEO. "Our vision is to infuse effective change management into everything we do. I am super excited to have Lindsay joining our leadership team in this new role. Together we will be partnering with organizations across the state to grow our collective capacity to manage change."

###
WSIPC is a non-profit public agency that provides technology solutions (including Qmlativ), services, and support to K-12 schools. WSIPC's purpose is to help schools do more with every dollar and to empower them with the tools to work smarter. To learn how your district can become part of the WSIPC Cooperative, contact us at info@wsipc.org or 425.349.6600.
WSIPC. Inspired by education. Empowered by technology.TM
---