Work at WSIPC as a Finance Suite Software Support Analyst!
Feb 11, 19
---
2121 W. Casino Road | P: 425.349.6600
Everett, WA 98204-1472 | F: 425.349.6601
www.wsipc.org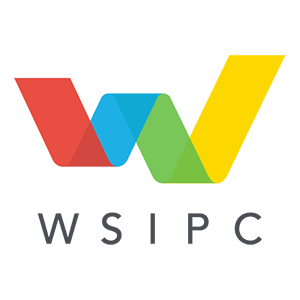 Software Support Analyst – Finance Suite
WSIPC – Reference # 190201

Why WSIPC? At WSIPC We Take Pride in Nurturing a Culture Where…
We are a family – We care about the growth and development of our people, our clients, and our community.
We pursue excellence – We continuously strive to improve the solutions we offer and to be innovative in our goals.
We are creative and passionate – All employees are encouraged to present new ways of improving our services and culture.
We are accountable and supportive – We take responsibility for our decisions, and collaborate to ensure the best outcomes.
We communicate honestly – We work in a transparent, open, and trust-based environment.
We serve our community and we are our community – We are part of the community we serve and we are invested in its success.
About the Position
A professional will excel in this role, with a strong sense of customer service, analytical prowess, and communication aptitude. In this position, an employee will troubleshoot and resolve software application issues related to school district business and HR functions. An analyst will articulate technical aspects of software into non-technical, business level concepts and guidance for our clients, ultimately helping school districts optimize their use of the software in their operations.

An analyst provides this education through face-to-face consultations, classroom and online trainings, written communication, and conference presentations. While familiarization with K-12 business and HR operations is a benefit, a customer service focused mindset is a paramount trait in caring for our customers and succeeding in this position.

Our ideal candidate is highly self-motivated with superior attention to detail, and meets or exceeds the qualifications listed below.

Ideal Candidate Qualifications
Superb interpersonal skills: persuasive, encouraging, and diplomatic with conflict resolution skills

Must be able to develop and deliver quality, professional training courses to a variety of audiences

Ability to clearly articulate ideas to both technical and non-technical audiences

College diploma or university degree in an appropriate discipline and/or equivalent work experience

Ability to travel in or out-of-state; some overnight travel required

Employment Benefits
This is a full-time position. WSIPC provides a comprehensive benefits package including but not limited to twelve holidays, medical, dental, vision, and paid sick leave. Visit
www.wsipc.org
for a full list of benefit offerings.

Apply Now!

WSIPC is an EOE.
---