Welcome to the WSIPC Cooperative Group in Skyward Community!
Jun 22, 21
---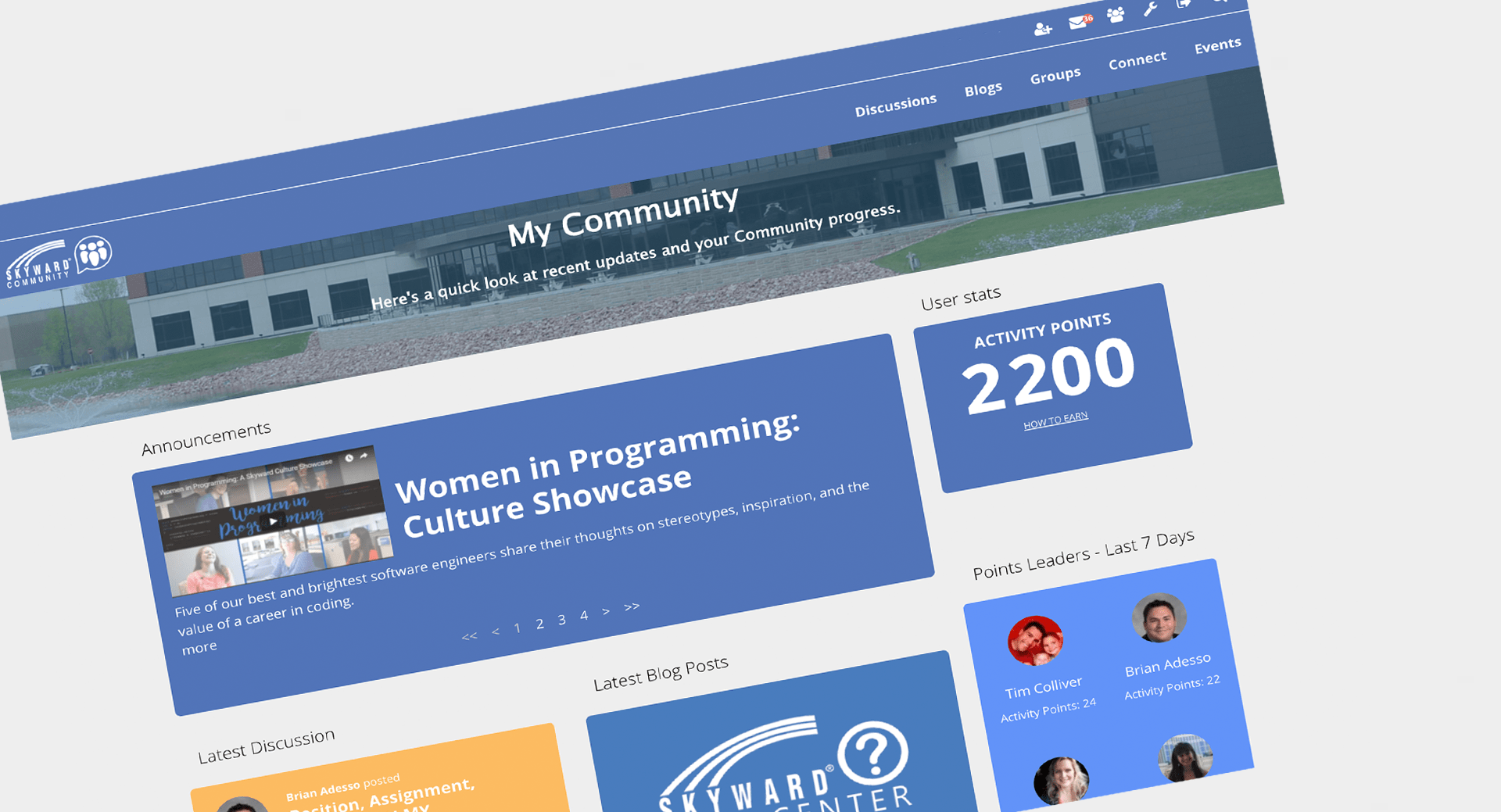 Welcome to the WSIPC Cooperative Group in Skyward Community!
This group was created for you, our Washington users. As you transition to using the Qmlativ product, you may find it helpful to reach out to others in Washington to discuss State Reporting topics or features, to ask questions or share things you've learned, or to promote your own Product Ideas.

WSIPC is ramping up the content on this site to provide you with information on Product Ideas that have been submitted by Washington users, share Qmlativ tips that you may find helpful, and spotlight features that we think are just plain cool!
We also want to hear from you, and hope that you will contribute to the discussions and share your ideas!


Tell Me More About Skyward Community!
Skyward Community can be summed up in three words: Connect. Share. Improve. The Skyward Community connects you to a worldwide network of Qmlativ users. Making these connections is an easy way for everyone to share ideas and best practices, and discuss how you use Qmlativ to complete tasks. With the help and guidance of your Community, you'll no doubt find ways you can improve.
How Do I Access Skyward Community and the WSIPC Cooperative Group?
In Qmlativ, click Knowledge Hub near the top right of the screen.
Click Community.
Click Groups in the menu bar at the top of the screen.
Click WSIPC Cooperative, WA.

As a Washington user, you are automatically a part of the WSIPC Cooperative Group. To ensure you receive email updates when new content is posted, set up your Subscriptions and Notifications for this group in the My Account area of Skyward Community.

Watch this video to learn more about Skyward Community

Thank you for being a part of the Cooperative!
We look forward to hearing from you online!
Qmlativ is a comprehensive, web-based system, encompassing two product suites (Student and Business). Qmlativ offers a wide variety of applications, and holistically manages the daily operations of your district or school.
WSIPC is a non-profit cooperative that empowers schools with a complete School Management System (including Qmlativ), a powerful lineup of technology solutions, data management tools, expert service, training and support, purchasing and procurement services, and more! WSIPC's purpose is to help schools do more with every dollar and to empower them with the tools to work smarter. Visit www.wsipc.org to learn more.
Inspired by education. Empowered by technology.TM
---