Webinar - Superintendent Chris Reykdal on the Start of the 2020-21 School Year
Aug 26, 20
---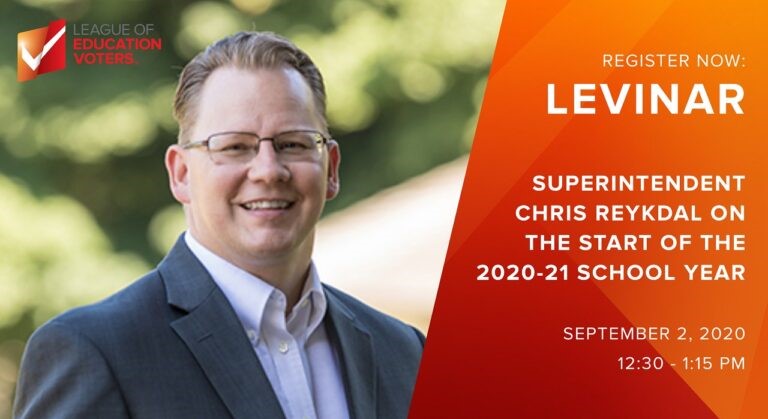 Free Webinar
Superintendent Chris Reykdal on the Start of the 2020-21 School Year
Wednesday, September 2, 2020
12:30 – 1:15 pm
As the 2020-21 school year begins, school districts across Washington State will be implementing remote and hybrid learning plans. Students, parents, and educators will be navigating these systems and expectations.
In this free webinar, Washington State Superintendent of Public Instruction Chris Reykdal will outline the current status of our schools and answer your questions.
Register Now for the Free Webinar!
Moderated by League of Education Voters Communications Director Arik Korman.


The League of Education Voters is a non-profit, non-partisan group that works with families, educators, and leaders across Washington State.
WSIPC is a non-profit public agency that provides technology solutions (including Skyward SMS 2.0 and Qmlativ), services, and support to K-12 schools. WSIPC's purpose is to help schools do more with every dollar and to empower them with the tools to work smarter. To learn how your district can become part of the WSIPC Cooperative, contact us at info@wsipc.org or 425.349.6600.
WSIPC. Inspired by education. Empowered by technology.TM
---