WASWUG Spring is Coming to YOU!
Jan 07, 21
---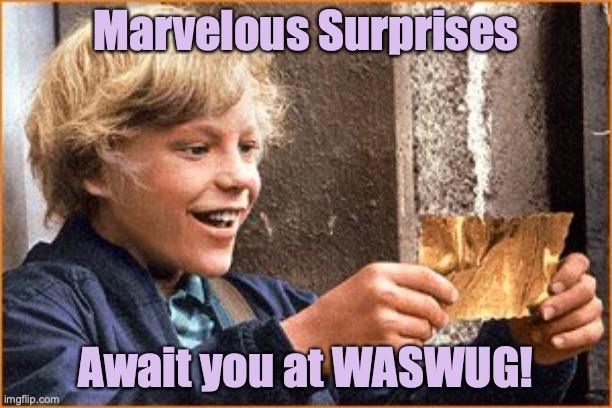 We are excited to bring WASWUG Spring 2021 directly to you, right where you are! No need to travel, no extra expenses for hotel rooms and meals, and no hassle trying to find a parking spot!
For the low price of only $200, WASWUG Spring still offers amazing learning opportunities, inspirational keynote speakers, and a chance for you to engage with other Skyward users!
Learn new features and functions of your Skyward software, in both SMS 2.0 and Qmlativ, for all product lines – Student, Financial Management, HR, and Payroll.
Participate in Professional Development courses, including Excel and Communications.
Get on demand access to all of the breakout session recordings – available to you through May 31, 2021.
Join hundreds of other Skyward software users to learn, network, and share insights.
Enjoy General Sessions filled with infotainment, games, prizes, and inspiring keynote speakers!
Sign up to receive Clock Hours, CPE and CEU.
And, don't forget to add a Pre-Conference Workshop at the amazing value of $75.
Learn more at waswug.org!
WASWUG is a user group conference that provides the opportunity for Skyward software users to learn more about the product suite and other topics important to managing and reporting data. WSIPC hosts two conferences each year: WASWUG Spring (March), and WASWUG Fall (October). Both conferences offer multiple breakout sessions for Student, HR, Payroll, and Finance users, as well as beneficial Professional Development courses. These sessions are taught by knowledgeable WSIPC, Skyward and ESD staff, trained professionals, and software power users.

WSIPC is a non-profit public agency that provides technology solutions (including SMS 2.0 and Qmlativ), services, and support to K-12 schools. WSIPC's purpose is to help schools do more with every dollar and to empower them with the tools to work smarter. To learn how your district can become part of the WSIPC Cooperative, contact us at info@wsipc.org or 425.349.6600.
WSIPC. Inspired by education. Empowered by technology.TM
---