The Qmlativ Migration March Continues!
Jan 07, 19
---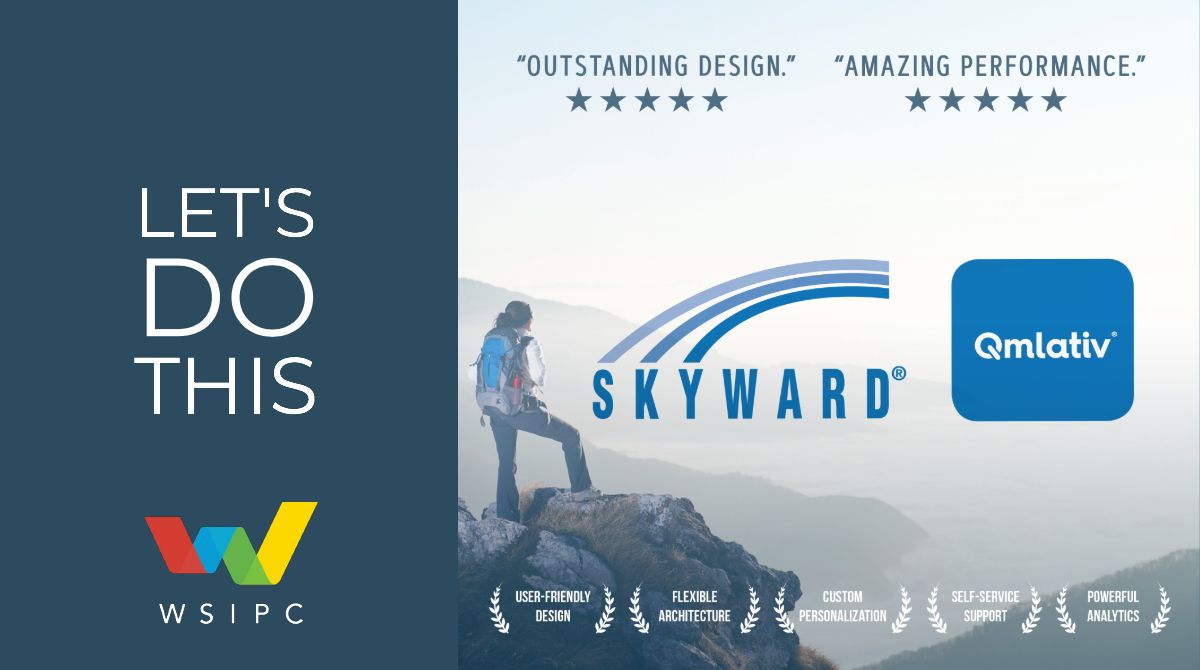 Loon Lake and Qweets-Clearwater are the latest districts to migrate to Skyward Qmlativ, for a grand total of
eleven
districts migrated so far. The other migrated districts are Cedar Tree Classical Christian, Chief Leschi, Granger, Impact, Mukilteo, NW Career and Technical High School, SOAR Academy, Stehekin, and Willow. ESD 189 has also migrated.

Congratulations to all our migrated districts and thank you for leading the way!
Every migration provides valuable information on how we can scale this process for all Cooperative members and refine the tools necessary for mass migrations moving forward.

Here's what our migrated districts are saying:

"The online portal will help you and your student monitor and participate in your child's education and communicate with teachers, coaches, and support staff."
Chief Leschi School District

"Qmlativ's user interface is great. The menu is easy to find and navigate, and the modules are easy to understand. Importing pictures in Qmlativ is very simple and rewarding! If necessary, you can import individual pictures with a few clicks. Love it!"
Granger School District

"Parents can check emergency contacts, attendance, grades, schedules, assignments, fees and payments, assessment scores, discipline, and grad plan information."
Mukilteo School District

Learning Qmlativ
Migrating districts gained a good base knowledge of Qmlativ via the self-paced, online learning provided through the Professional Development Center (PDC). The PDC is designed for all Cooperative users, regardless of role, and includes self-paced courses and walkthroughs with a knowledge check at the end of each section to ensure maximum retention. The Qmlativ Help Center has also been very useful for real time problem solving and for quickly finding answers or instructions related to a specific question or task.

"Coupled with great training and tier one support, we recommend Help Center and PDC as good tools for preparing your staff for Qmlativ."
Nancy Walsh - WSIPC

Your ISC is key to a successful launch
Tier one support was vital to the success of WSIPC's Qmlativ launch. They helped us to run parallel processes for tasks such as payroll and invoice processing, in advance of our go live date, so we could compare the outcomes to ensure that the processes were running correctly. For districts migrating to Qmlativ, partnering with your ISC for training and support will be vital to go live success.

"Working through a migration is always challenging. When you're one of the first, there is only a basic roadmap to follow, and the processes are not yet well-defined. The Qmlativ software, as well as the Data Migration Tool, were constantly being upgraded during the process. We are very proud to support Mukilteo School District as trail-blazers. We have learned so much, and we hope to assist other ISCs by sharing this knowledge.
Katy McCoard - NWRDC

Congratulations and Thank You!
Many thanks go out to the districts and to the ISCs for their support! The success of the migrations is evidence of the effort and the collaboration of everyone involved.
---
WSIPC
is a non-profit cooperative that provides technology solutions (including Skyward), services, and support to K-12 schools. WSIPC's purpose is to help schools do more with every dollar and to empower them with the tools to work smarter.
The
Qmlativ Education Management System
is a comprehensive, web-based system, encompassing two product suites (Student and Business). Qmlativ offers a wide variety of applications, and holistically manages the daily operations of your district or school.
---