The Power of Many: bttn's Partnership with WSIPC
Jul 13, 22
---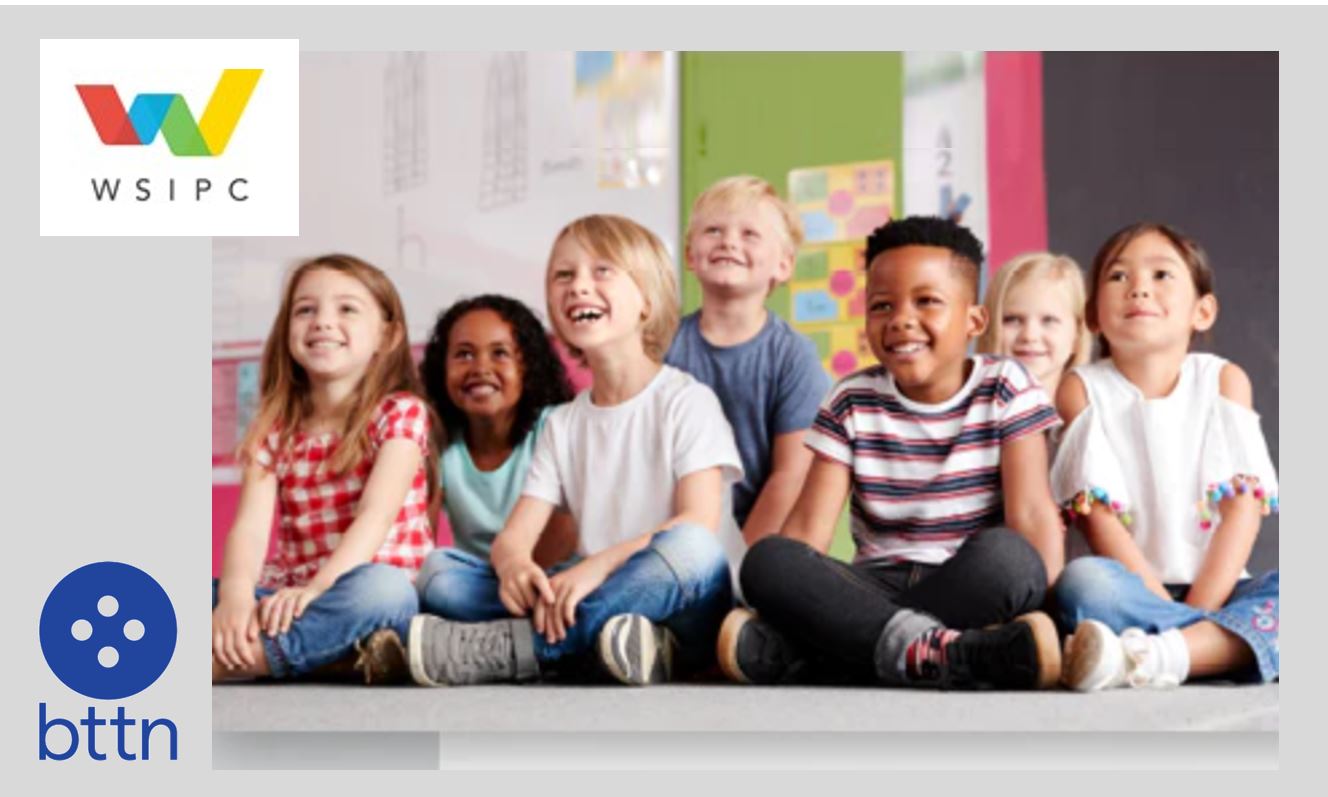 The Power of Many: bttn's Partnership with WSIPC
WSIPC's Purchasing Program partner, bttn, recently sat down with Jamie Cowan, WSIPC's Account Manager, to learn more about how WSIPC supports educational entities and how bttn, as a newly awarded WSIPC vendor, can support their mission. Read more to find out what they learned.

What impacts does WSIPC have on the community?
By being a member of the WSIPC Cooperative, schools take advantage of their collective power to negotiate better prices on school-related services and resources. WSIPC enables schools, regardless of their size, to have access to all of the same services – providing a more equitable, even playing field for students no matter where they are enrolled.
In addition to saving money, we also save schools time. Instead of looking for technology and support services, we empower schools to use their time educating the next generation of leaders.


What is your purchasing program for educators?
In Washington State, there is a procurement law requiring schools making purchases over a certain threshold ($75,000) to put out an official RFP bid.

Continuing with our mission to help our partners focus on what they're good at, educating the youth of today, we decided to create a purchasing program.

We take on the burden of going out to bid for different categories, which allows the districts, educational entities, or public agencies to use our contracts – it's called piggybacking. We secure the contract and negotiate prices. Then they can come in and use our negotiated prices to purchase what they need, all while maintaining compliance with Washington State law.

It is important to note that our contracts are available for any educational entity. It's not just K-12 or Cooperative members. It can be any educational institution, public agency, K-12, higher education organization, or community college, inside or outside Washington State. Even libraries and cities can use WSIPC's procurement contracts.


What goes into the process of applying to become a vendor for WSIPC?
First, we (WSIPC) decide on the scope of the RFP. We make a point to really listen to our members. Each phone call, email, and conversation are noted. If there's something happening regarding the greater public (e.g. COVID-19) that impacts the function of schools and other public institutions, we note that as well.

As a team, we then meet to discuss how we want to proceed. Our focus is on what makes sense. What will have the most impact? What's been repeatedly asked for? What would help alleviate any current or future stressors?
Most of what we've done in the past has been around technology services, but recently, we've expanded to fit the updated needs of our members. Since PPE supplies and other safety-based technologies (e-signature technology was also added) have become essential to institutions everywhere, we chose to expand our services to fit this need.

For the actual RFP process, there are very strict guidelines in the state of Washington on what we can post, the opening and closing of the process, and how the bids are reviewed. Our review team will look over the proposals and score them based on specific criteria.
Based on the scores, contracts are offered to vendors who meet our criteria. After contracts have been accepted, our members and other applicable agencies are able to make purchases through our vendors. Once officially approved, we work to promote the vendor to our members and make sure the community is aware of the newest categories and vendors.


How do members and other institutions keep up-to-date on what WSIPC offers?
Depending on the size of the district, they may have a procurement director or purchasing director. Their sole job is to keep track of what their districts use, the contracts they have access to, and what the schools need.

When we unveil a new category, we inform all of our members via email and social media channels. Also, all of our information on vendors and services is available 24/7 on our website. I'm also available as a resource. I view myself as someone they can call to ask questions about vendors we work with or to ask where to get other resources that we don't currently offer.

During the height of the pandemic, I got a call from a district asking if I knew of any vendors that provided bus decontamination. I didn't, but I knew other vendors who might. So, I took on the role of reaching out to my contacts to find a vendor who could help this district out.


What does it mean for bttn to be an awarded contract?
bttn is an awarded vendor for Personal Protective Equipment. The contract is valid through June 30 of 2025. The goal of the PPE RFP is to help keep the students, staff, and community safe in the face of the ongoing pandemic. Schools face a unique set of risks due to the congregation of people from numerous households, so educational and public institutions require extra precautions to ensure their safety. This contract will help schools quickly, easily, and cost-effectively source high-quality PPE in their mission to keep the doors open.


How do members of WSIPC utilize the contract with bttn for their PPE supplies?
WSIPC members can inquire here to get in contact with bttn and see what PPE supplies bttn carries. When purchasing PPE supplies or reaching out to the bttn team, please be sure reference contract number WSIPC RFP 22-01.


What's your favorite part about working for WSIPC?
I love my team and the people that I work with. They're very dedicated to making a difference for our Cooperative members and trying to improve the lives of school kids.


Click here to read the full article on bttn's website
About WSIPC's Purchasing Program
Each vendor who becomes a part of WSIPC's Purchasing Program has been awarded a bid contract through an official RFP process in compliance with Washington State Procurement RCWs. For a full list of available product and service contracts, check out the Purchasing page on our website.
bttn is an awarded vendor of WSIPC RFP 22-01 Personal Protective Equipment (PPE).
WSIPC is a non-profit cooperative that provides technology solutions (including Skyward), services, and support to K-12 schools. WSIPC's purpose is to help schools do more with every dollar and to empower them with the tools to work smarter. To learn how your district can become a part of the WSIPC Cooperative, contact us at info@wsipc.org or 425.349.6600.
WSIPC. Inspired by education. Empowered by technology.TM
---