Technology Tips: September 2020 Edition
Sep 25, 20
---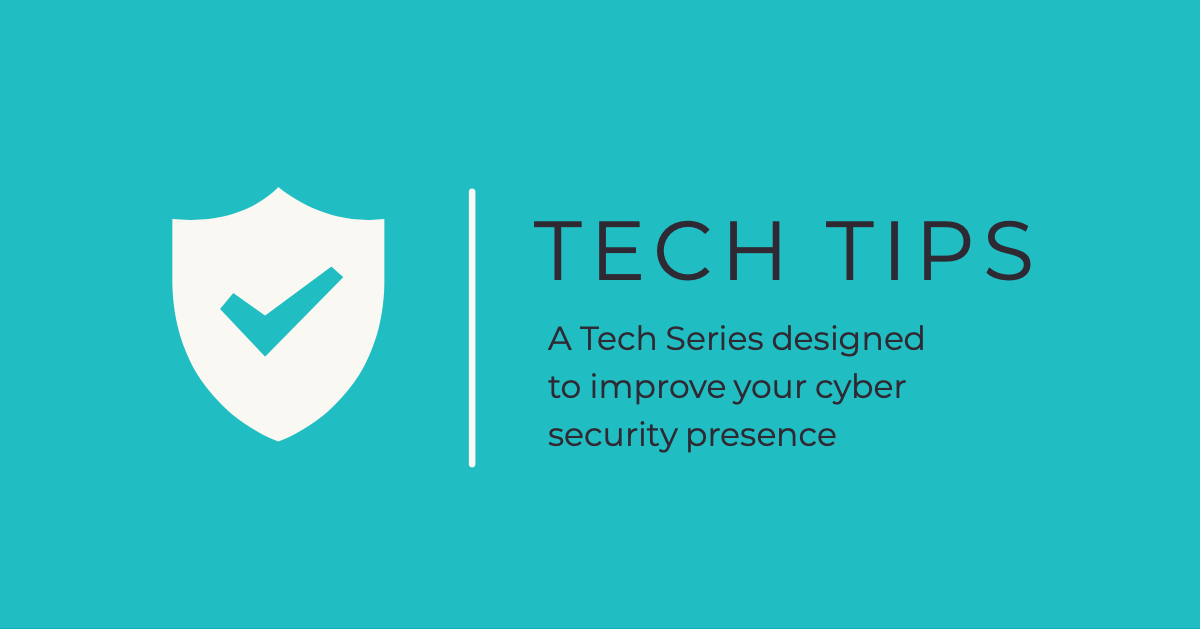 Snapchat safety
As social distancing continues, so does social media. With 229 million daily active users, it's likely that many of your students are active on Snapchat. Some tech-savvy educators are using Snapchat, too, to engage their students.

But while these apps are fun, they also pose significant security risks if the proper precautions aren't taken. Consider Snapchat's relatively new Snap Map feature. Snap Map lets Snapchatters share their locations and view the locations of their friends using the app. If your students don't have the best judgement on who they add on Snapchat, this means random strangers can know where they are—now that's a privacy issue! Enter Ghost Mode. Ghost Mode hides your Snap Map location visibility.

To turn on Ghost Mode:
Open Snap Map by pinching on the camera screen in the app.
Tap the Settings icon in the upper right.
Toggle on Ghost Mode.

With Ghost Mode enabled, you'll still be able to see the Snap Map and view the locations of your friends, but your location won't be part of that data.

If you'd prefer to completely prevent Snapchat from accessing your location, you can turn all location data sharing off. With an iPhone, go to Settings > Snapchat > Location. Then switch While Using the App to Never. If you're an Android user, go to Settings > Apps > Snapchat > Permissions. Then toggle off Location. Note that turning off all location data for the app will disable geofilters, Snap Map, and your ability to discover stories around you. If these features are important to you, opt to limit sharing via Ghost Mode.


Social media tips during COVID times
Clear communication is always important, but during a socially-distanced, remote-learning pandemic? It is crucial. Here are some Dos and Don'ts of social media during COVID-19:

Do utilize three of the most popular social media channels: Facebook, Instagram, and Twitter.

Don't assume that using just one channel will suffice.

Different personas tend to gravitate to different channels. You can make it easier on yourself and your team by sharing the same content and photos. The goal here is to expand your reach for the most exposure.


Do include pictures, videos, emojis, and links.

Don't make posts with only text.

Adding images and other content will bring more attention to your Facebook and Twitter posts. In fact, Facebook posts with images received 53% more engagement and likes than posts with plain text. Imagery is also a great way to incorporate your branding, too.


Do save time by working smarter, not harder.

Don't put more work on yourself than you need to.

Time is at a premium, now more than ever. Save time by pre-scheduling posts on Twitter and Facebook. You can plan your posts for the whole week, or even the month, all at one time. They'll automatically post at the time you schedule them. Just make sure you check in to see any questions or responses from viewers.


Is a COVID-19 tracker installed on my phone?
In recent months there have been images shared on social media claiming that a "COVID-19 tracker" has been installed on all Android and iOS devices. We took a deep look to debunk the myths associated with this claim and give you peace of mind.

First, let's go over what is true. Apple and Google have been working together to develop the framework for a COVID contact tracing solution. This has the potential to tell you if there are individuals near you who have had COVID-19. If you go on your device you'll notice an inactive "COVID-19 exposure" option. If you have an iPhone, go to Settings, Privacy, and Health. If you have an Android phone, go under Settings and then Google Settings.

This feature is not available right now, and Apple and Google have not installed anything on your device. Once this feature is live, however, you'll receive exposure notifications through an additional app via Bluetooth.

Like all applications, you select what information you want shared, and the technology will only work if you choose to opt-in. It's important to know that your security and information have not been compromised, and apps cannot be downloaded on your cell phone remotely.


Malware of the month
A Los Angeles school district was attacked by a virus, forcing a stop to remote learning for 6,000 students. This attack came at a difficult time, as the school district was 100% virtual. Fortunately, there have not been any monetary demands from the attackers.
Originally posted in Skyward's Educator Newsletter
You can trust that your private information is protected with WSIPC and our vendors.
Visit our Data Privacy page to learn about our data privacy and security policies and procedures.
WSIPC is a non-profit cooperative that provides technology solutions (including Skyward), services, and support to K-12 schools. WSIPC's purpose is to help schools do more with every dollar and to empower them with the tools to work smarter. To learn how your district can become part of the WSIPC Cooperative, contact us at info@wsipc.org or 425.349.6600.
WSIPC. Inspired by education. Empowered by technology.TM
---