Technology Tips: October 2020 Edition
Oct 23, 20
---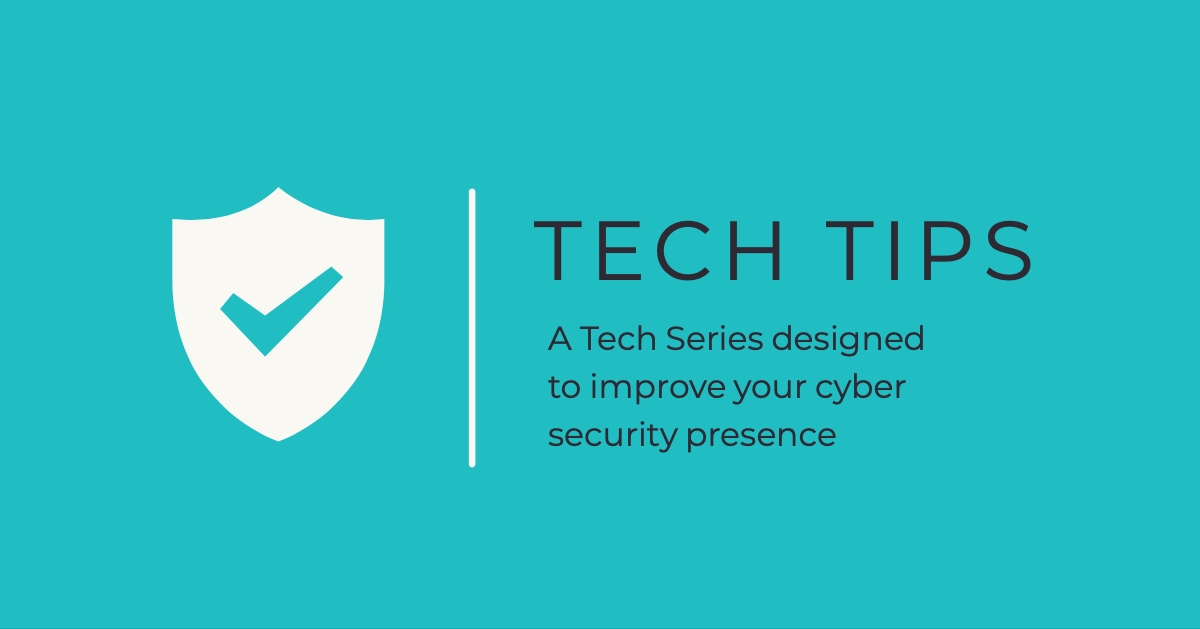 Phish Alert Button
District staff may experience a lot of hesitation when they receive a phishy-looking email. Is it safe to forward to another staff member for a second opinion? Or should they send it straight to trash?

The Phish Alert Button (PAB) is a convenient way for everyone to send their suspicious emails right to IT with the click of a button.

This feature can assist your IT team in detecting early phishing attacks or malicious emails. Installation of the PAB depends on your district's mail environment, and there are guides available for Exchange, Office 365, Outlook, and GSuite.

Once your team is aware of the PAB, you can set up phishing tests to help everyone practice their security skills. You can send these tests as often as you'd like, but a minimum of bi-weekly is recommended. For example, you could send an email from someone posing as your organization's HR Manager, prompting the recipient to click on a web link or open an attachment. You'll then have the data to see who followed the fake prompts and who used the PAB feature.

Alexa: Change your name
Has Alexa caused confusion in your household? Those with the name Alexa (or Alexis, or Alex, or anyone who says words that contain similar syllables) can rejoice and change their Amazon Echo or Echo Dot to respond to another name.

Open the Amazon Alexa app on your iOS or Android, or go to alexa.amazon.com. Expand the menu in the upper left and select Settings in the side menu. Click on one of the devices under Alexa Devices (if you have multiple Echo Dots) and select the device. Then, click Wake Word.
You won't be able to change your Echo Dot to a completely custom name (yet), but you can give Alexa a new name by selecting either Amazon or Echo. Click Save. If you have multiple Echo Dots in your home, you'll want to change their wake words to be the same to eliminate confusion or lack of response.

Tips for password security
During these times of remote work and learning, it's imperative to stay up to date with password security. Here are four tips for maximum password security.
Use a passphrase instead. Wait, isn't it the same thing? Not quite. Check out this explainer to find out how to create a truly impossible password.
We know it's tempting and convenient, but make sure you aren't writing down your password (and putting it in your top desk drawer with all the other passwords on sticky notes...) Consider using a password manager app, such as 1password.
Use multi-factor authentication. Set it up with as many logins as possible (email, online banking, etc.) for an extra level of security.
Even remotely, students can hack your password. Here are three ways they might pull it off.
Even during a pandemic, hackers don't rest. Keep tabs on password security to keep you and your data safe.

Malware of the Month: Scam targets work from home employees
A Russian hacking group called Evil Corp. (yes, seriously) is taking full advantage of work-from-home employees by affecting a record number of computers with ransomware. Many people are using the same computers for work and everyday tasks, which can allow opportunities for hackers to access your work information and network if you aren't careful. Your IT team can instruct you with advice for the best cyber security practices, or subscribe for more security tips.
Originally posted in Skyward's Educator Newsletter
You can trust that your private information is protected with WSIPC and our vendors.
Visit our Data Privacy page to learn about our data privacy and security policies and procedures.

WSIPC is a non-profit cooperative that provides technology solutions (including Skyward), services, and support to K-12 schools. WSIPC's purpose is to help schools do more with every dollar and to empower them with the tools to work smarter. To learn how your district can become part of the WSIPC Cooperative, contact us at info@wsipc.org or 425.349.6600.
WSIPC. Inspired by education. Empowered by technology.TM
---