Technology Tips: May 2019 Edition
May 09, 19
---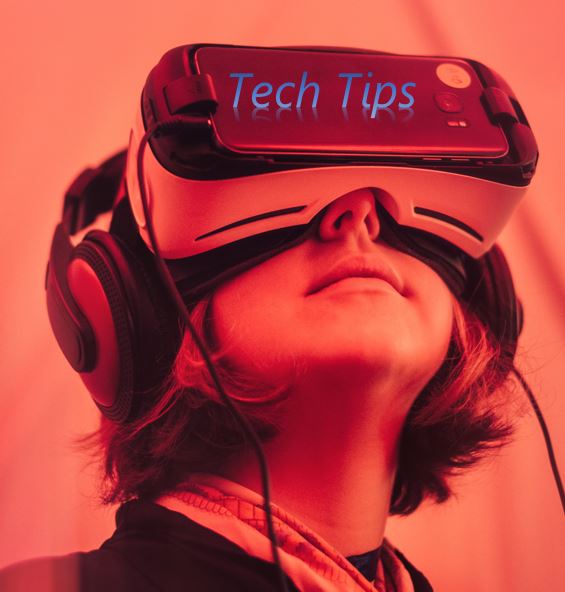 Technology Tips: May 2019 Edition

In the spirit of keeping kids engaged even when the weather turns sunny and fun, let's explore three cool digital tools for tech-friendly classrooms. Share these tips with your team!

3 Hands-on Tech Tools to Try 
Data GIF Maker
There's no denying metrics are crucial. Thankfully, with the right tools, understanding and making informed decisions based on data is easier than ever. Students must be versed in collecting and analyzing results. But, that's only half of the picture. Communicating results is a hallmark of a
visually literate citizen
—an essential ability for daily life in the 21st century. Data GIF Maker is an easy-to-use data visualization tool that can facilitate data comprehension for students, and help them communicate findings visually. 
 Learn more here.

Grasshopper—Learn J.S.
We're firm believers in getting the next generation excited about computational thinking and coding. What better way to start your coding adventure, than with an easy-to-use app? Grasshopper offers a mobile JavaScript learning experience. JavaScript, the easy to learn programming language of the web, is a great place to start experimenting for young and old enthusiasts alike.
Learn more here.

Classcraft: Volume Meter
The quiet game just got real. Use this gamified volume meter in your classroom on those days where your students need that extra incentive to focus. It works by monitoring the class noise through the microphone on your computer. Set your max acceptable noise level, a timer, and you're off to the silent races.
Learn more here.

Malware of the Month: Emotet
Although it sounds like a teen punk band, Emotet is a bigger headache than headbanging. With ransomware taking the spotlight in recent years, older threats like Trojans have been lurking and evolving. Emotet is a banking Trojan first identified in 2014 that steals data, infiltrates networks, and leads the way for other banking malware to infiltrate.

Trojans are old school. They often masquerade as a program with a single function, but in reality, they create backdoors that allow other malware to access the system. Usually initiated with a phishing e-mail, when you click a link, you'll set off a macro that will continuously work to spread across your network.

Once it has access, it will take over your e-mail and send itself to anyone in your contacts lists. Since the emails come from your hijacked account, they will look less like spam, which makes recipients more likely to click on the malicious links that will download infected files. Another way it can spread is through a connected network; it will brute-force itself into other systems by guessing passwords. Emotet's ability to self-replicate is one of the reasons it is so hard to combat.

The best solution is prevention, which means returning to the fundamentals:
Educate employees on how to spot malspam.

Create strong passwords and use two-factor authentication.  

Keep your systems up to date with the latest patches. 

If you do find Emotet has infected your device, consider the following course of action: 
Isolate it from a network immediately.   

Patch and clean up the infected system.   

Clean each computer on your network.    

It's tedious, but cleaning each computer is your best bet. Be sure all devices on the network are clean before reconnecting them, since a freshly cleaned computer connected to an infected network can be re-infected easily by Emotet.            



Learn more about the technology available for you to use in your school.
Come to WASWUG Fall in Spokane (October 10-12) and be incredible!
---
WASWUG
is a Washington Skyward User Conference designed for and created by district users who want to learn more about Skyward, share insights, and network.
WSIPC
is a non-profit cooperative that provides technology solutions (including Skyward), services, and support to K-12 schools. WSIPC's purpose is to help schools do more with every dollar and to empower them with the tools to work smarter. To learn how your district can become a part of the WSIPC Cooperative, contact us at
info@wsipc.org
or 425.349.6600.

Inspired by education. Empowered by technology.TM

---