Technology Tips: March 2020 Edition
Mar 25, 20
---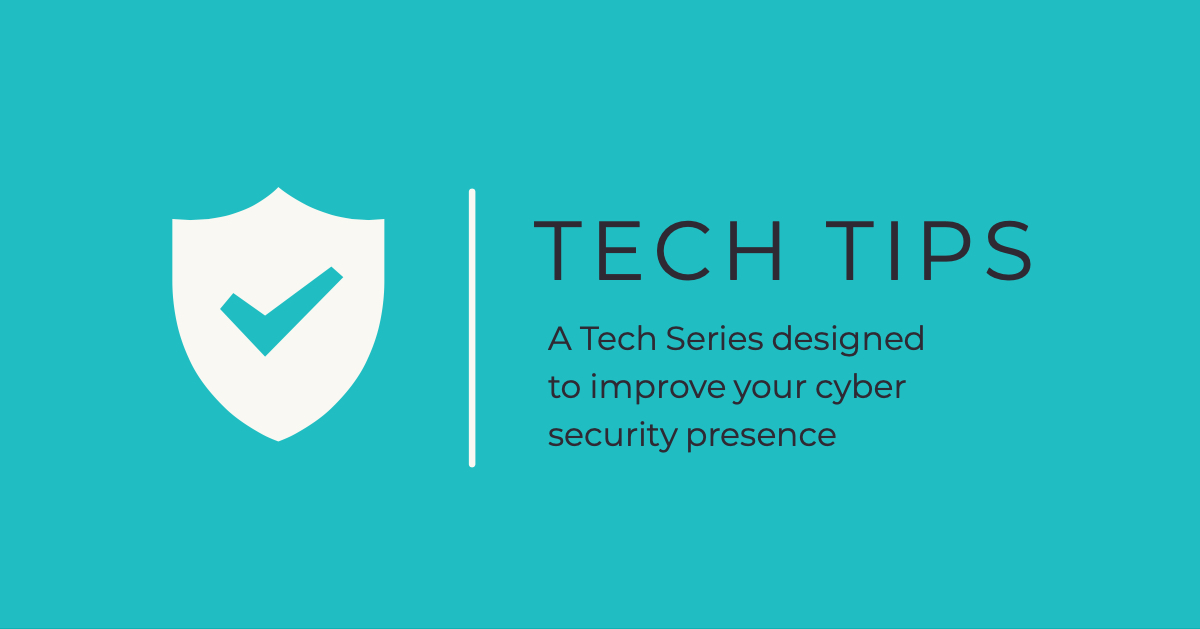 Digital Cleanup with Microsoft To Do
Declutter your to-do list, and your mind, with Microsoft To Do.

Microsoft To Do combines endless notes, tabs, and sticky notes into one simple platform. You can make lists for whatever is on your mind—a list for groceries, packing, individuals to follow up with, bills to pay, projects to tackle, and so much more. To Do is a minimal, yet effective hub for your personal and professional lists. You can toggle between work and personal accounts when your workday is done to help you leave your work at the office.

My Day is the daily planner feature within To Do to help you accomplish your highest priority tasks each day. If you don't complete those specific tasks, they'll be waiting for you tomorrow as a suggestion, so nothing gets left behind.

You can set up To Do, and even import your existing lists from Wunderlist, in just a few easy steps. Here is more information on To Do and the migration experience.


Added security through email encryption
The goal of email encryption is to protect the messages and attachments you send by making them viewable only to the recipient. You can encrypt your email messages with Office 365 using two methods. Encrypt will simply encrypt the message, while Do Not Forward will both encrypt the message and prevent the email from being forwarded.

To begin, create a new email or open an existing one. Under the File menu click the Info tab and click Encrypt to view the options. You can also access the encryption options under the expanded ellipsis menu in the Outlook web app.


How to Clean Your Keyboard
True or False: Your computer's keyboard has more bacteria than a toilet seat. According to research, that statement is true. And it's not even close. In fact, your keyboard has more than 20,000 times the bacteria of a toilet seat—talk about gross. So how do you clean that germ-infested piece of technology to remove bacteria and keep it functioning at a high level?

Turn off the power to your keyboard, whether that means shutting down your laptop, switching the keyboard's power switch off, or unplugging its USB. (We're shutting it down so you don't inadvertently press any keys or key combinations that instruct your computer to change settings or do something you don't want it to do.)

Pull out the compressed air. Much more effective than flipping your keyboard over and shaking it to remove particles (been there), spraying it with compressed air will help you target the space between the keys. Point the tip of the bottle between the keys and blow air across it to free any debris. Alternatively, you can use a vacuum on your keyboard if it doesn't have loose "pop off" keys that could get sucked into the vacuum. (Because that would be a bad moment.)

Spray water or rubbing alcohol onto a cotton cloth (not directly onto the keyboard, which could damage it) and wipe off the keys.

Take a deep breath. Your keyboard is now cleaner than your toilet.


Malware of the Month
Panic creates urgency, and urgency creates action. It's the perfect recipe for a hacker to use to be successful in obtaining their subject's data. Recently, hackers have capitalized on the opportunity to tie that urgency with phishing attacks regarding COVID-19 (the Coronavirus).

The World Health Organization (WHO) stated that there have been numerous attacks from hackers impersonating them, via email, with the goal of stealing information through malware.

If you are suspicious of an email you received, first check to verify that you know and trust the sender. If the email is creating a sense of urgency for you to take action by clicking on a link or donate money to a charity, there is a good chance that it may have been sent from a hacker. If the sender has included a link, copy and paste it in a new browser. Clicking on malware directly from the link can give a hacker access to your credentials and personal information.

Here are additional tips by WHO regarding COVID-19 and cyber security.

Originally posted in Skyward's Educator Newsletter
You can trust that your private information is protected with WSIPC and our vendors.
Visit our Data Privacy page to learn about our data privacy and security policies and procedures.
WSIPC is a non-profit public agency that provides technology solutions (including Qmlativ), services, and support to K-12 schools. WSIPC's purpose is to help schools do more with every dollar and to empower them with the tools to work smarter. To learn how your district can become part of the WSIPC Cooperative, contact us at info@wsipc.org or 425.349.6600.
WSIPC. Inspired by education. Empowered by technology.TM
---