Technology Tips: January 2020 Edition
Jan 23, 20
---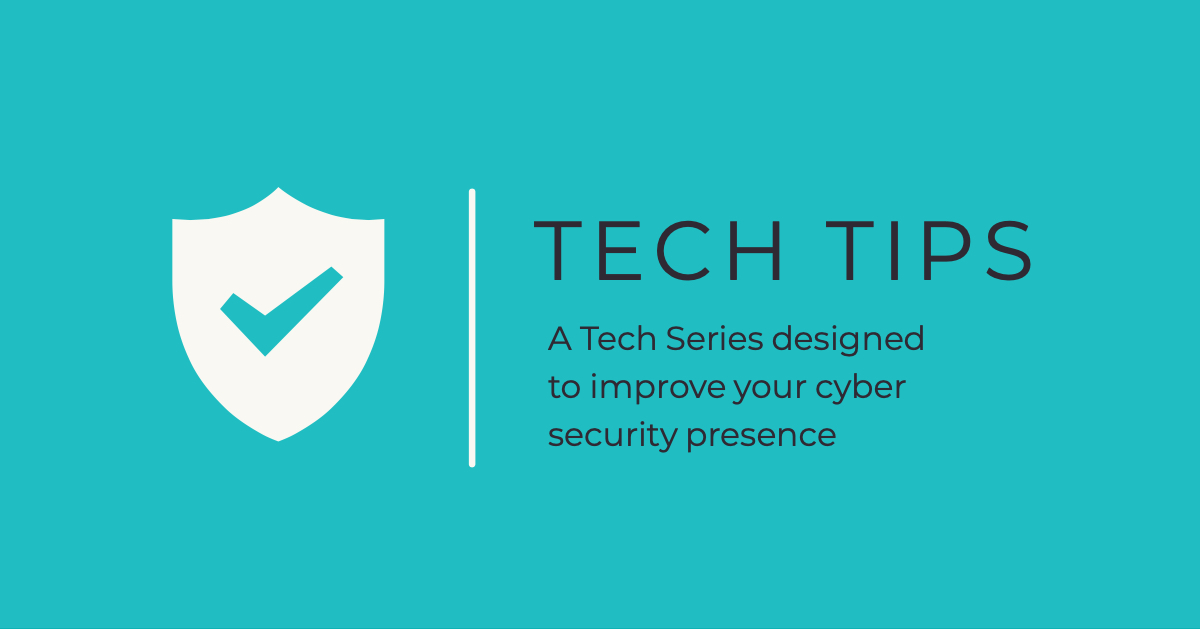 Cell phone dying fast? Here are 3 ways to save battery.
If your battery is dying quickly, and often, your apps may be to blame. Check out your battery life in your settings to see which apps are using the most power. You'll be able to turn off specific apps from constantly refreshing in the background. For Androids, Google Services can be a culprit for a suddenly drained battery. Try rebooting your phone to make sure that your phone isn't stuck trying to sync your Google data.

Reduce the impacts of blue light and turn down your brightness. You'll save battery and eye strain at the same time. For many devices you can turn off automatic brightness, as well as switch to 'night mode' in the evening.

If you're low on battery and without access to a power source, turn your phone on airplane mode and wait until you really need to use your last bit of battery. This is also a great trick if you are in a low-signal area. Your phone will continue to search for high quality reception, wasting precious battery if a cell tower isn't nearby. For most devices, airplane mode is just one or two taps away.


Are you Internet Awesome?
Google created a lesson plan for kids on how to be thoughtful and safe digital citizens. Children learn why they should create secure passwords, how to discern fake and real information, and why kindness online is crucial. There is even a fun game to help them learn all of this valuable information. Resources are available for families and educators in both English and Spanish.


Health apps to start your 2020 off right
Whether you are looking to overhaul your health or stay on track in 2020, these top-rated apps can help you reach your goals:

MyFitnessPal by Under Armour assists with daily food and nutrient tracking. They also offer meal suggestions, recipes, and workout ideas.

Headspace provides daily meditations and mindfulness exercises. With just a few minutes each day, users can experience less stress, more focus, and better sleep.

Reduce stress and increase your happiness with Happify. Who wouldn't benefit from more smiles in their lives?

Looking for more? Here are seven additional apps to consider.


Malware of the month
Amazon was sued at the end of December for reported flaws in their Ring doorbell cameras.  While Amazon assures customers that their product gives "peace of mind" and "smart security here, there, and everywhere," it is always wise to make sure your passwords for WiFi-enabled devices are as strong as possible.

Smart home devices such as app-controlled coffee makers, security cameras, and thermostats are all at risk for being hacked into if security measures are not taken. Here are additional tips on keeping your smart home safe.


Originally posted in Skyward's Educator Newsletter


Learn about the technology available to your district through WSIPC and our partners.
Come to WASWUG Spring in Bellevue (March 8-10) – Marvelous surprises await you!
WASWUG is a Washington Skyward User Conference designed for and created by district users who want to learn more about Skyward, share insights, and network.
WSIPC is a non-profit cooperative that provides technology solutions (including Skyward), services, and support to K-12 schools. WSIPC's purpose is to help schools do more with every dollar and to empower them with the tools to work smarter. To learn how your district can become part of the WSIPC Cooperative, contact us at info@wsipc.org or 425.349.6600.
WSIPC. Inspired by education. Empowered by technology.TM
---