Technology Tips: February 2020 Edition
Feb 19, 20
---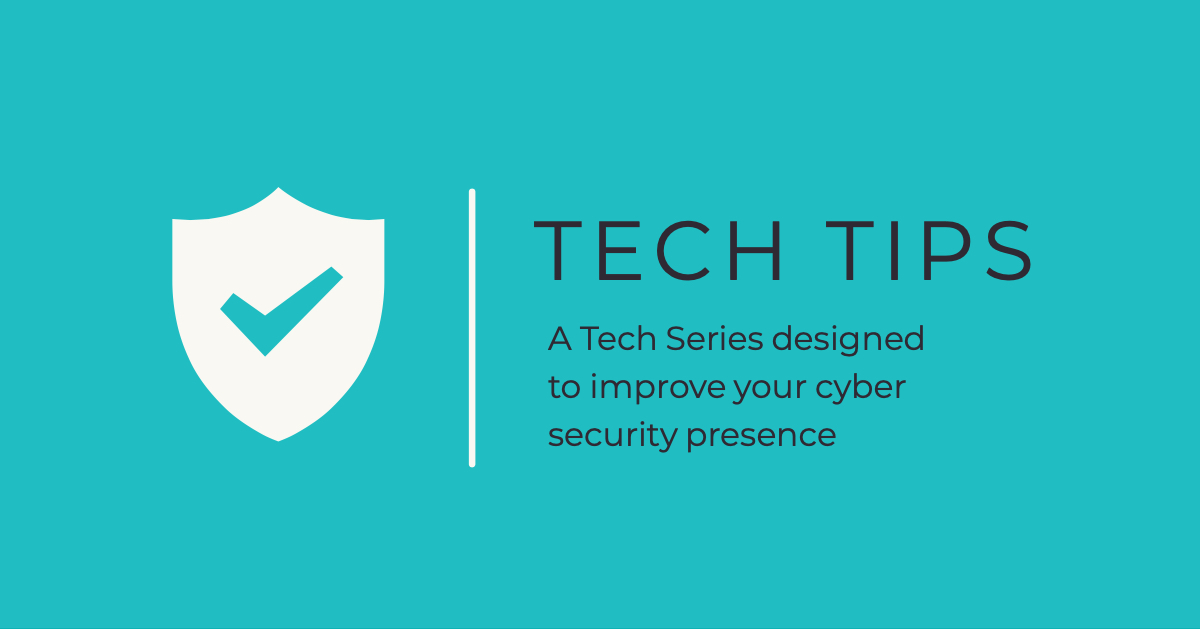 Fighting flu with a smart thermometer
This year's flu season has been tough, but schools are fighting the spread of germs with a new twist on a traditional prevention tool—a thermometer.

The Kinsa thermometer tracks students' temperatures taken at home in an app their school nurse can also access. Families can also make a note in the app if their student has a specific illness such as strep throat or influenza to help other students and families be aware.

Within the app, families can continue to monitor their child's symptoms, and the app will save that information. It can then be shared with doctors and school staff if necessary. Another great perk of the thermometer is that it can help keep nonverbal students healthy. Since they may not be able to describe their symptoms, families and caregivers at school can keep tabs on their health.

Kinsa is aware of the sensitive nature of this data, allowing users to choose what they share, never sharing personally identifiable information, and only sharing aggregated data about which illnesses are on the rise—never specific medical records.


Easy ways to amp-up your school website
It's no secret that a high-quality website can be a powerful tool. Having strong branding attracts top talent to your district and communicates consistent and confident messaging. Here are three simple ways you can improve your district's website.

1) Make sure your website has easy navigation tabs. We suggest having a direct path, such as a section or tab, on your homepage dedicated to six personas: students, parents, community, staff, prospective families, and prospective employees. Easy navigation can make all the difference in the effectiveness of your site.

2) Make your content easy to consume, with clear and concise messaging. Your content is any information on your website—your blog, news and updates, and your school mission. Include photos to show off your district in a personable way. Rather than large paragraphs of text, consider having fewer sentences with an easy-to-read font to help your audience soak the information in.

3) Make your website mobile friendly! Even the best designed website won't live to its potential if it is difficult to read or navigate on a mobile device. Make sure that the font and size is easy to read on cell phones and tablets. Dark text colors and clear fonts will help make your mobile site more accessible. Have your web or IT team periodically check that your website content has good formatting and quick load speeds.

Need inspiration? Here are 10 districts with awesome websites.


Windows keyboard shortcuts
These Windows keyboard shortcuts will help you work smarter this year. Here are five of our favorites:
Make an em dash (Ctrl + alt + -)
Undo an action (Ctrl + Z)
Refresh a window (F5)
Switch between open apps (Alt + Tab)
Select all items in a document or window (Ctrl + A)

Interested in learning more shortcuts? Here's a full list.



Malware of the Month:
This past month, security experts found multiple malware-infested apps targeting Android devices. The main goal of the malware in these apps is to access your data and financial information. Oftentimes, users will find monthly charges on their credit cards that they did not authorize.

Here is the full list of over a dozen apps. Make sure to remove them from your devices as soon as possible to keep your data and finances safe.


Originally posted in Skyward's Educator Newsletter


Learn about the technology available to your district through WSIPC and our partners.
Come to WASWUG Spring in Bellevue (March 8-10) – Marvelous surprises await you!
WASWUG is a Washington Skyward User Conference designed for and created by district users who want to learn more about Skyward, share insights, and network.
WSIPC is a non-profit cooperative that provides technology solutions (including Skyward), services, and support to K-12 schools. WSIPC's purpose is to help schools do more with every dollar and to empower them with the tools to work smarter. To learn how your district can become part of the WSIPC Cooperative, contact us at info@wsipc.org or 425.349.6600.
WSIPC. Inspired by education. Empowered by technology.TM
---