Technology Tips: December 2019 Edition
Dec 23, 19
---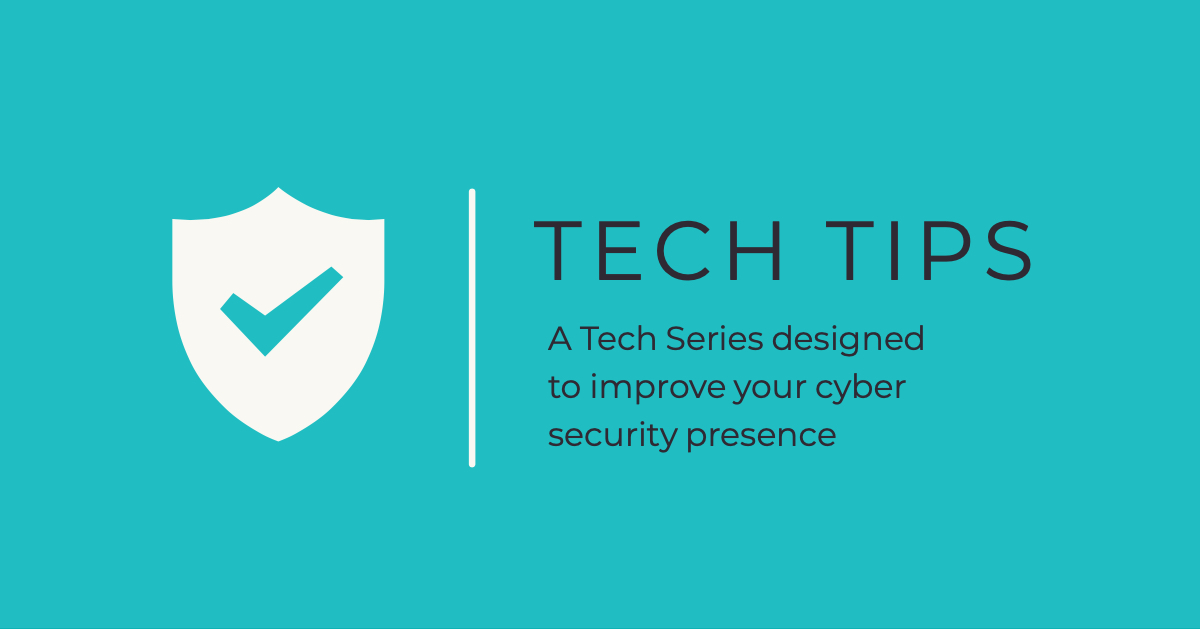 In preparation for the new year, get started on the right foot with mindful technology usage. While technology can save time and energy, too much of a good thing can still overload us. Here's how to manage your energy and time just a little bit better.

Block junk mail
The first tip comes from the handy "block email" feature. You might be aware that you can report an email as spam, but you can take it a step farther by permanently blocking a sender in your email account. This feature is available in almost all email accounts, but here's how to block someone in Office 365. Within the email from the sender that you'd like to block, click on the three small dots next to the 'forward' button (also labeled 'more actions' when you hover over it). Scroll down, click 'block', and follow the prompt.

Do Not Disturb (unless it's a crisis)
"But what if there is an emergency?" That might be the biggest reason why many are hesitant to turning our phones off or on Do Not Disturb mode. Cell phones exist for a variety of reasons, most importantly for emergencies. Now, it's possible to turn your phone on Do Not Disturb while still receiving calls and messages from your select, emergency contacts.

For iPhones, go to Settings, and then Do Not Disturb. You can select if you'd like to receive calls from everyone, no one, or select contacts from your favorites while in Do Not Disturb mode.

For Android, tap on the Do Not Disturb icon and go into Settings. From there you can make changes in Behavior, Exceptions, and Schedule. You can choose to receive calls from anyone, contacts only, none, or from starred contacts only while in Do Not Disturb mode. The Duration feature allows you to select how long you'd like to be in Do Not Disturb mode for, which can be a great productivity hack.

Clean up your inbox
There are two types of people in this world: people with an inbox of 0 and those with an inbox of 9,542. Okay, that might be a stretch, but chances are you know the burden of deleting email after email and unsubscribing from mail lists that you originally only signed up for a coupon code. Inboxes can feel overwhelming, but it doesn't have to stay that way.

Unroll.me is a helpful tool that can unsubscribe you from email lists in minutes. It provides you with the list of accounts you are currently subscribed to and lets you select which you'd like to keep or unsubscribe from in just a few clicks. Unsubscriber and Unlistr are two other services that can help you manage your subscriptions within your email account, too.

Malware of the month
Android users, be on the lookout for an ad blocker named FakeAdsBlock. This malware strain is disguised as an ad blocker, but once it is installed it will run malware in the background of your phone at all times. If you think you might have downloaded FakeAdsBlock, this article will walk you through the steps of detecting and uninstalling it.


Originally posted in Skyward's Educator Newsletter


Learn about the technology available to your district through WSIPC and our partners - Come to WASWUG Spring in Bellevue (March 8 - 10)
Marvelous Surprises Await You!
WASWUG is a Washington Skyward User Conference designed for and created by district users who want to learn more about Skyward, share insights, and network.
WSIPC is a non-profit cooperative that provides technology solutions (including Skyward), services, and support to K-12 schools. WSIPC's purpose is to help schools do more with every dollar and to empower them with the tools to work smarter. To learn how your district can become part of the WSIPC Cooperative, contact us at info@wsipc.org or 425.349.6600.
WSIPC. Inspired by education. Empowered by technology.TM

---