Technology Tips: August 2020 Edition
Aug 31, 20
---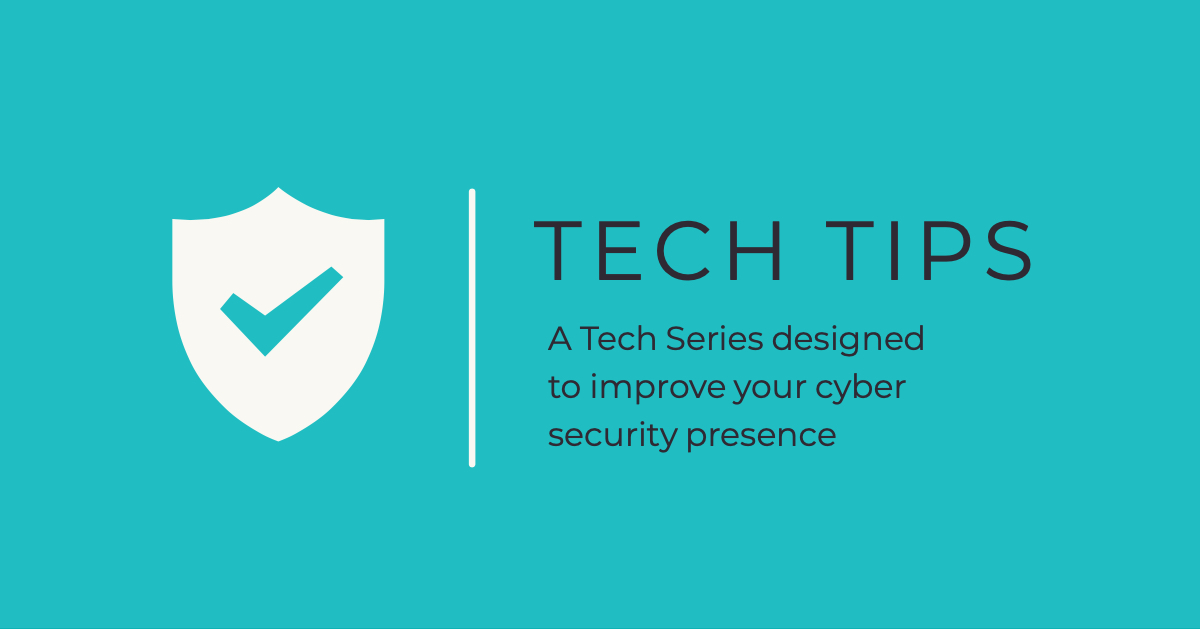 Keeping kids safe on TikTok
TikTok, a fairly new social media video app, has taken the world by storm with over 500 million active monthly users and over 2 billion downloads. It's the second-most downloaded app ever, and over 60% of users in the United States are ages 10-29. Here are a few security tips to keep the users in your life safe.

TikTok profiles are made public by default. Make sure that profiles are set to private and turn off the location setting in the app. There is also the ability to turn off messaging for added safety. Children can create their own videos within the app; however, family pairing mode allows parents to control what videos their children can post and share.

The digital wellbeing setting helps limit the user to two hours per day. A passcode is needed to continue using the app after that time frame. Restricted mode is an additional setting under digital wellbeing that limits the appearance of videos that may not be appropriate for all audiences.

TikTok can be a fun way for students to connect with others and express their creativity. Make sure to remind children about the importance of digital security and privacy. If you aren't sure where to begin, this online toolkit and article will help guide you through some important discussions.


Website tips
We talked with our web design team to get their best tips for strengthening your website.

The first tip: consider user testing. While you could hire a designer to make you a beautiful webpage, you won't know if your users (families, students, current and prospective employees) are finding the information they need with ease. A simple way to do this is to ask a variety of parents, students, and staff to complete a few simple tasks, such as finding the school calendar, the location for updates, or online grades. Ask them to share their screen with you while they complete the tasks, so you can watch the steps they take. User testing is a great way to find out if your website is user-friendly, or where it needs a few tweaks.

The next tip discusses the importance of accessibility. It's important to make sure that your website is accessible to all people. This explanation will help you get started. Web accessibility goes beyond text size and color. Consider adding a Google translate button to your site to assist those who may have English as their second language.


Should you "log in with Facebook"?
We get it—it's difficult to remember dozens of different passwords and usernames for the many websites you frequent. You may have been tempted to avoid creating a new password by using the option to "log in with Facebook." But how safe is it?

Using the "log in with Facebook" option is certainly one less password to remember. You also won't be tempted to reuse passwords, which is a major security faux pas. One more benefit, you're relying on Facebook's security, which might be stronger than the website you are logging into.

With the persistence and tenacity of today's hackers, security is never certain. In fact, Facebook had a data breach in 2018 that affected 50 million users. Most Facebook users have email, cellphone, and even online payment information tied to their accounts—is the risk worth the reward?

If you'd like to block your Facebook account from logging in to other websites, go to your Facebook settings and then Apps and Websites. While it may be convenient, it ultimately isn't worth the risk of being hacked. If you are going to use Facebook to log in to other websites, do consider two-factor authentication to really boost your security. A password manager such as LastPass or 1Password is another secure way of storing your passwords and creating unique ones for each website.


Malware of the month
Google Photos users, be very aware of a scam email going around, saying that your photos have been "published." The email will appear legitimate, containing the Google logo and possibly even "google.com" links. The link will likely take you to a website where you'll be instructed to download software or a browser extension, which may be malware or ransomware. It's never a safe idea to click on the links, and it's always risky to download anything that doesn't come from the original website. If you have downloaded a program, delete it right away and make sure not to open it.


Originally posted in Skyward's Educator Newsletter
You can trust that your private information is protected with WSIPC and our vendors.
Visit our Data Privacy page to learn about our data privacy and security policies and procedures.
WSIPC is a non-profit cooperative that provides technology solutions (including Skyward), services, and support to K-12 schools. WSIPC's purpose is to help schools do more with every dollar and to empower them with the tools to work smarter. To learn how your district can become part of the WSIPC Cooperative, contact us at info@wsipc.org or 425.349.6600.
WSIPC. Inspired by education. Empowered by technology.TM
---