Technology Tips: April 2020 Edition
Apr 23, 20
---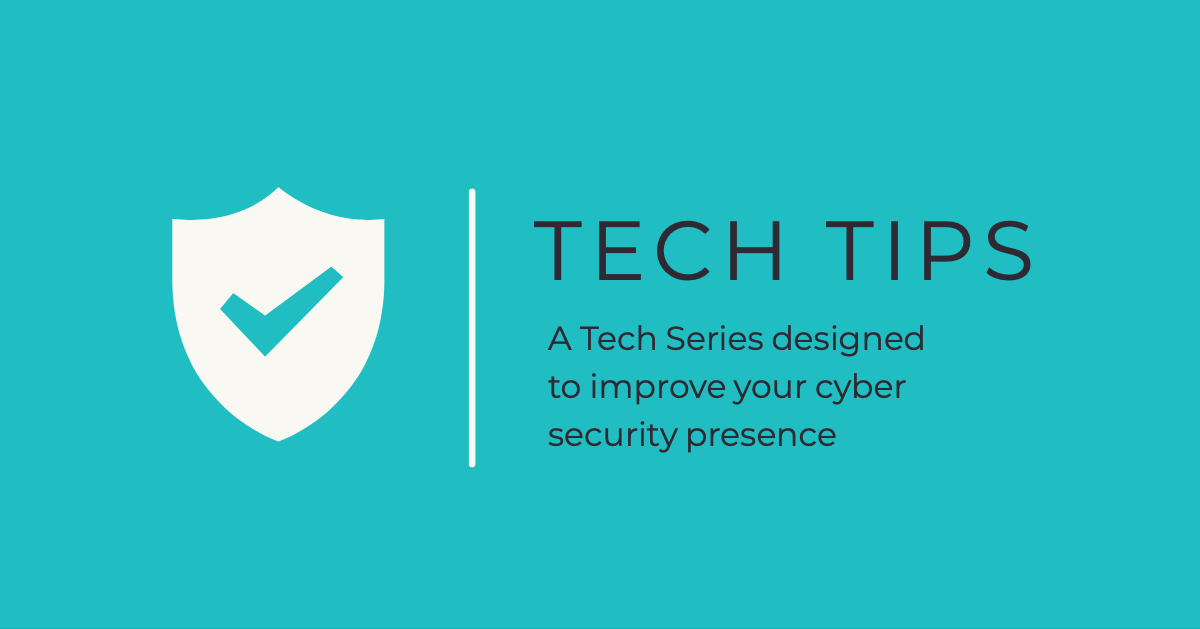 Writing a Blog Post or Update in 15 Minutes or Less
Today more than ever, it is crucial for you to get messages, updates, and blog posts out in a timely matter. We are excited to let you in on a secret that can help you create a first draft in 15 minutes or less: dictation software!

Start a new note on your mobile device, tablet, or computer and enable your microphone. Click the microphone or dictation button and begin speaking, bringing your message to life. You don't have to get hung up on mentioning every detail at this point—begin writing the main points of your message and you can edit in the specifics later.

We tend to speak much quicker than we type, so you'll have paragraphs written in no time. From here you can polish your post yourself or send it to your co-workers or staff for the finishing touches.
Communicating Complicated Tech Topics, Made Easier
Ever been asked to explain a shiny new tech initiative, service, or function, and come up short? Translate big ideas into manageable metaphors and explanations using the Sideways Dictionary library. Each entry is crowd-sourced and written in plain terms, and community members vote for the most helpful explanations. The interface is simple and related terms are offered for each search.

On the other hand, if you have a way with words and insight to spare, add your explanations to the growing library of terms. It's a service you can share with the world without leaving your office.


Cyber Security While Working from Home
Many professionals are having to work from home, and cyber criminals are using it to their advantage. Our workplaces have firewalls, updated anti-virus software, and an IT team to keep close watch on technology. At home, many people might have less secure routers and content filtering. Here are a few tips to make your at-home workstation safe and secure.

Use caution before clicking any link in an email, as it could be the pathway that allows a hacker to install malware on your machine.

Confirm that you know the sender before opening any attachments by carefully verifying the sender's email address. Hackers will get crafty by changing just a few letters in their email address. For example, you may be expecting an email from 'walterbank@email.com' and receive one from 'vvalterbank@email.com' Can you spot the difference? The hacker used two 'v's instead of a 'w'.

If an email is ever asking you to do something, such as clicking on a link or opening an attachment, be cautious and send to your IT team first.


Malware of the Month
As the COVID-19 pandemic continues to evolve, malware attempts continue to rise. Hackers have started using coronavirus maps to infect computers with malware to steal information that is saved on browsers, such as passwords and credit card numbers. They'll make a website with a coronavirus map, showing the cases across the globe. The user will be prompted to download an application to keep them updated on the situation. When the user clicks the download link, the attacker will install a malicious binary file on the computer. To keep your information secure, never download any program unless you have complete certainty that it is safe.


Originally posted in Skyward's Educator Newsletter

You can trust that your private information is protected with WSIPC and our vendors.
Visit our Data Privacy page to learn about our data privacy and security policies and procedures.
WSIPC is a non-profit cooperative that provides technology solutions (including Qmlativ), services, and support to K-12 schools. WSIPC's purpose is to help schools do more with every dollar and to empower them with the tools to work smarter. To learn how your district can become part of the WSIPC Cooperative, contact us at info@wsipc.org or 425.349.6600.
WSIPC. Inspired by education. Empowered by technology.TM
---