Technology Tips: April 2019 Edition
Apr 15, 19
---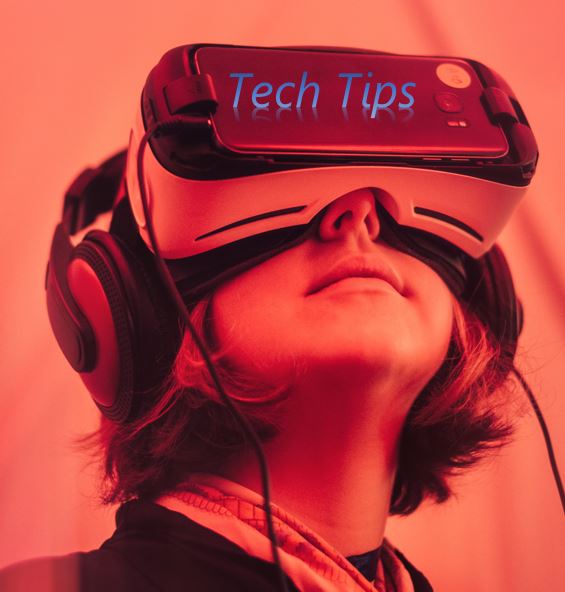 Technology Tips: April 2019 Edition


Sharing options for mobile devices
Find yourself looking for something less bulky than a laptop when giving presentations? Don't worry. There's an app for that.
Reflector
is an app that can mirror your phone, tablet, or computer to a big screen without wires or complicated setups. When used in the classroom or at a meeting, it allows you to share your screen quickly and easily without the need to be plugged in. This setup keeps you mobile while still controlling exactly what's on the big screen.
Try out "
Reflector Teacher
" to mirror your students' devices to the whole class. Or, get out from behind your desk take and walk around your classroom while displaying what's on the phone in your hands.
Here's a short
video example
of how Reflector looks in a classroom.


No MicroSD reader? No problem.
Not all computers or laptops have SD card readers. Enter, portable card readers. These convenient devices allow users to transfer or read files from SD and microSD cards. A reader like the
Anker USB 3.0 Portable Card Reader
comes with two slots to simultaneously read multiple cards. Photographers and videographers rejoice! Add this inexpensive gadget to your lab's list.


Public USB Charging Ports: Convenient, or unsafe?
Juice jacking: It's a type of attack that aims to access private data through USB ports. Though the threat level is relatively low for now, it's still best to be on guard and keep your data safe from this type of attack.
When you need to charge your phone in public, opt for the traditional wall adapter and avoid public USB port altogether. While iPhones are considered relatively safe from this type of attack, Android phones are at a more significant risk.
AT commands
can be sent over a USB cable to eight different manufacturers including Samsung, LG, and HTC. Play it safe and stick to the wall charger, portable charger, or opt for a
USB charge-only adapter
, which prevents file transfers.
Malware of the month: ASUS Software Update
Malware disguised as a critical software update was distributed from ASUS servers and could have been distributed to over 1 million computers. ASUS has since released a real
security update
to fix the hack and provided a
tool
to scan your computer to determine if it has been affected.
While the threat is low since the unknown hackers were targeting specific users, it still means that the 57,000 machines that installed the malicious update could have a backdoor in place on their system. If this is the case, ASUS recommends you perform a factory reset to wipe the entire system.
Learn more about the technology available for you to use in your school. Come to
WASWUG Fall
in Spokane (October 10-12) and be incredible! Registration opens May 1st.
---
WASWUG
is a Washington Skyward User Conference designed for and created by district users who want to learn more about Skyward, share insights, and network.
WSIPC
is a non-profit cooperative that provides technology solutions (including Skyward), services, and support to K-12 schools. WSIPC's purpose is to help schools do more with every dollar and to empower them with the tools to work smarter. To learn how your district can become a part of the WSIPC Cooperative, contact us at
info@wsipc.org
or 425.349.6600.

Inspired by education. Empowered by technology.TM
---