Stay Home. Stay Healthy. Give Blood!
Mar 26, 20
---


Looking for a safe way to help your community?
Looking for a way to fight back against the COVID-19 virus?
Schedule your blood donation appointment today!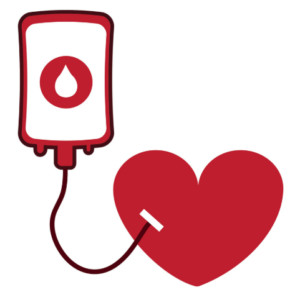 Blood Donation is an Essential and Encouraged Activity
Blood donors are exempt from Governor Inslee's stay-at-home order, which recognizes the vital role played by Bloodworks donors in sustaining community health care, especially during emergencies. You are special, and everyone recognizes it.
Donating blood plays a key role in public health emergencies and patient care. It's a way for people to look after their family, friends, and neighbors experiencing trauma, cancer, and unforeseeable public health emergencies. Blood donation remains a safe activity and is encouraged by the CDC, FDA, U.S. Surgeon General, and other public health officials.

Keeping You Safe
To keep all donors and staff safe, Bloodworks has shifted to scheduled appointments only. Additionally, they've spaced out center appointments, paused all mobile blood drives (buses and inside drives), and are not permitting any children under age 16 on-site.

Save Lives - Donate Blood!
If you're healthy and well (and maybe need to get out of your house for an hour), please consider supporting patients in need by donating blood by appointment. The need is still there for patients who rely on donors like you!
Even if you have never donated before, please consider giving blood today. With all of the mobile drives being cancelled, each individual donor is more valuable than ever.
For more information about COVID-19 and blood donation, visit www.bloodworksnw.org.

Stay Home. Stay Healthy. And Save Lives!
WSIPC is honored to partner with Bloodworks to save lives!
We will resume hosting on-site blood drives with Bloodworks as soon as it is safe to do so.


WSIPC is a non-profit public agency that provides technology solutions (including Qmlativ), services, and support to K-12 schools. WSIPC's purpose is to help schools do more with every dollar and to empower them with the tools to work smarter. To learn how your district can become part of the WSIPC Cooperative, contact us at info@wsipc.org or 425.349.6600.
WSIPC. Inspired by education. Empowered by technology.TM
---