Stand Up Stations Gets a Standing Ovation!
Oct 05, 21
---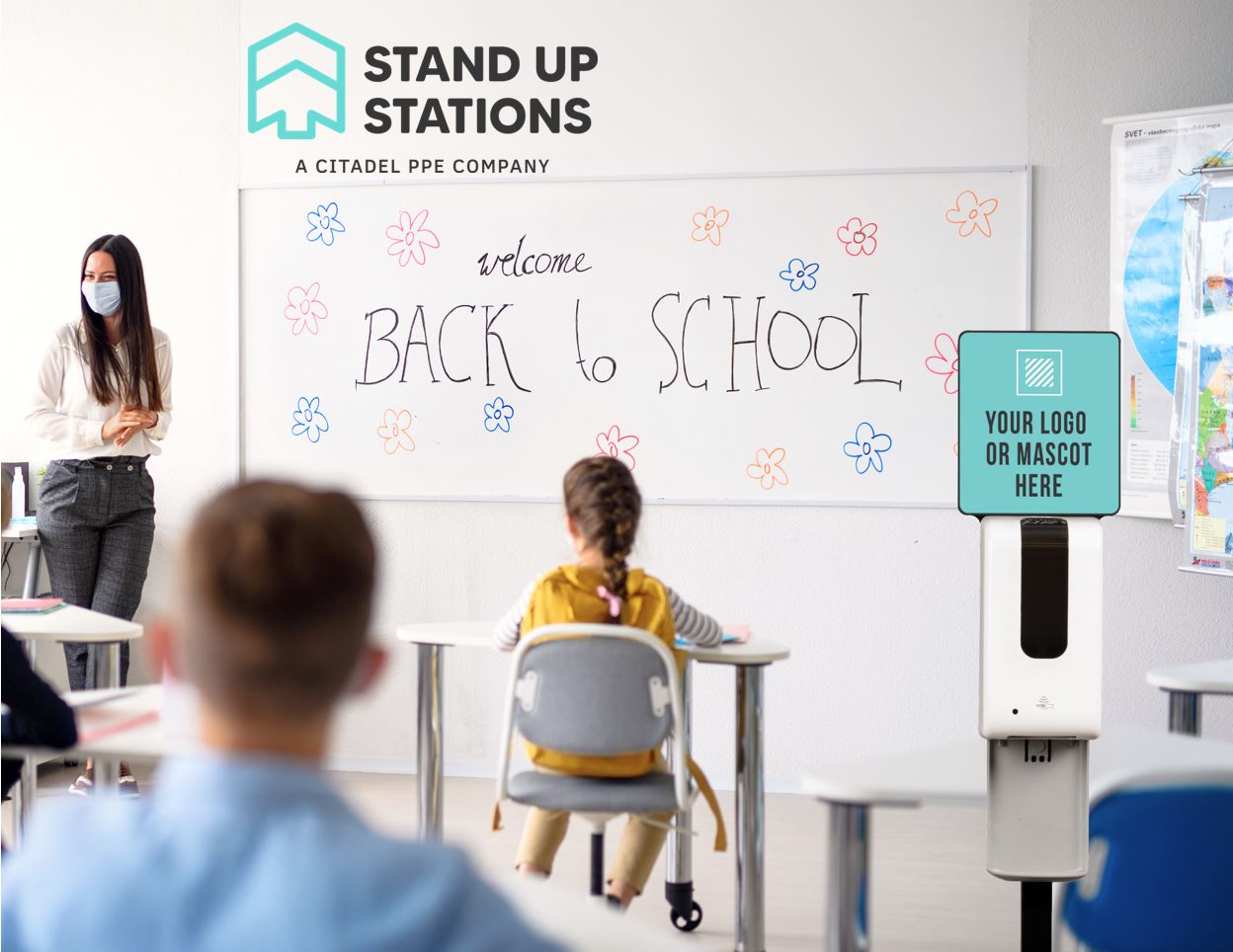 WSIPC's newest Purchasing Program partner Stand Up Stations is the nation's leading supplier of premium, customizable hand sanitizer and disinfectant wipe stands and dispensers, and markets a broad range of sanitizing and disinfecting solutions to support the Education sector.


The Stand Up Stations' portfolio includes:
PPE Kits
PPE Face Masks
School-specific sanitizing and disinfecting kits
Touch-free stands and wall-mount dispensers
Gel, liquid, and foam hand sanitizers in a variety of scents
Lysol disinfectant wipes, aerosol sprays, and cleaners

Learn More About the Products Stand Up Stations Offers!

Customized Back-To-School Classroom Kits help mitigate the spread of COVID-19, its Delta variant, and viruses such as the flu, that contribute to student absenteeism.

Help Your School Stand Up to Viruses!
Contact Colby Bowles at Stand Up Stations today (colby@standupstations.com / 901-827-6313) and reference WSIPC RFP 21-03 for contract pricing!

About WSIPC's Purchasing Program
Each vendor who becomes a part of WSIPC's Purchasing Program has been awarded a bid contract through an official RFP process in compliance with Washington State Procurement RCWs. For a full list of available product and service contracts, check out the Purchasing page on our website.
Stand Up Stations is an awarded vendor of WSIPC RFP 21-03 Decontamination, Disinfecting, and Sanitizing Supplies, Equipment, and Services.
WSIPC is a non-profit public agency that provides technology solutions, services, and support to K-12 schools. WSIPC's purpose is to help schools do more with every dollar and to empower them with the tools to work smarter. To learn how your district can become part of the WSIPC Cooperative, contact us at info@wsipc.org or 425.349.6600.
WSIPC. Inspired by education. Empowered by technology.TM
---