Skyward Unveils Qmlativ Education Management System
Nov 17, 16
---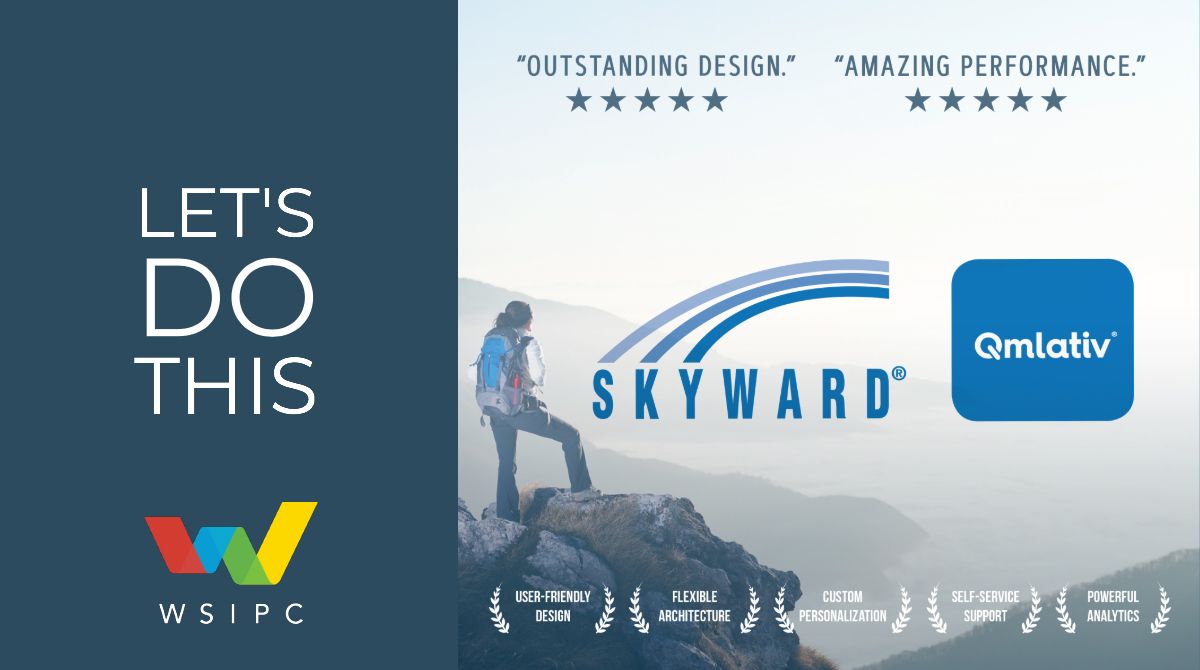 STEVENS POINT, Wis. (Nov. 17, 2016) ­– Skyward, a leading provider of administrative solutions, introduces its Qmlativ Education Management System, the next evolution of the company's SIS and ERP technology. The SQL-based platform features a revolutionary user experience, preemptive support measures, and a focus on the growth and development of every user.

"Qmlativ is truly the epitome of a better SIS and ERP experience," said Skyward CEO Cliff King. "We are excited to deliver this next-generation, user-focused technology to support the ever-changing needs of our clients and emerging trends in education."

Development of the product began more than six years ago, and it has been installed at early-adopter districts since 2014. The platform's simplified interface and commonsense navigation are designed to ensure a successful and enjoyable experience for even the least tech-savvy users.

Qmlativ's built-in report writer allows users to easily generate customized reports without requiring additional programming skills. In addition, the exclusive Help Center is the ultimate self-service tool, delivering intelligent search capability, multimedia tutorials, and interactive flowcharts to users.

The flexible architecture offers clients a tailored experience without requiring extra fees for customization. Customization and workflow tools are embedded to meet the unique needs of users while managing important tasks and processes.

"An overarching goal of Qmlativ is to deliver the right information to the right person, every time," said Ray Ackerlund, chief marketing officer at Skyward. "This level of personalization and customization makes Qmlativ the most innovative solution of its kind."

Skyward will continue to support the current product lines included in its School Management System for the foreseeable future.

"As always, we are fully committed to meeting the expectations of our existing clients," said Skyward president Scott Glinski. "We will continue to make regular enhancements and functionality improvements to our current system just like we always have throughout our previous major releases."

For more than 36 years, Skyward has offered administrative technology solutions that allow K-12 school districts and municipalities around the world to work smarter, respond faster, and empower everyone. To learn more about Qmlativ Education Management System and request a demo, visit www.skyward.com/new.

About Skyward
Skyward's SIS and ERP solutions are used by more than 1,900 public sector organizations worldwide, from small entities to statewide implementations supporting millions of stakeholders. Through a unique approach that blends thought leadership, best practices, and advanced technology, Skyward is redefining what it means to be a strategic partner in the world of enterprise solutions. To learn more, visit www.skyward.com.
###
---