Security Trends in 2020: CCTV
Jan 21, 20
---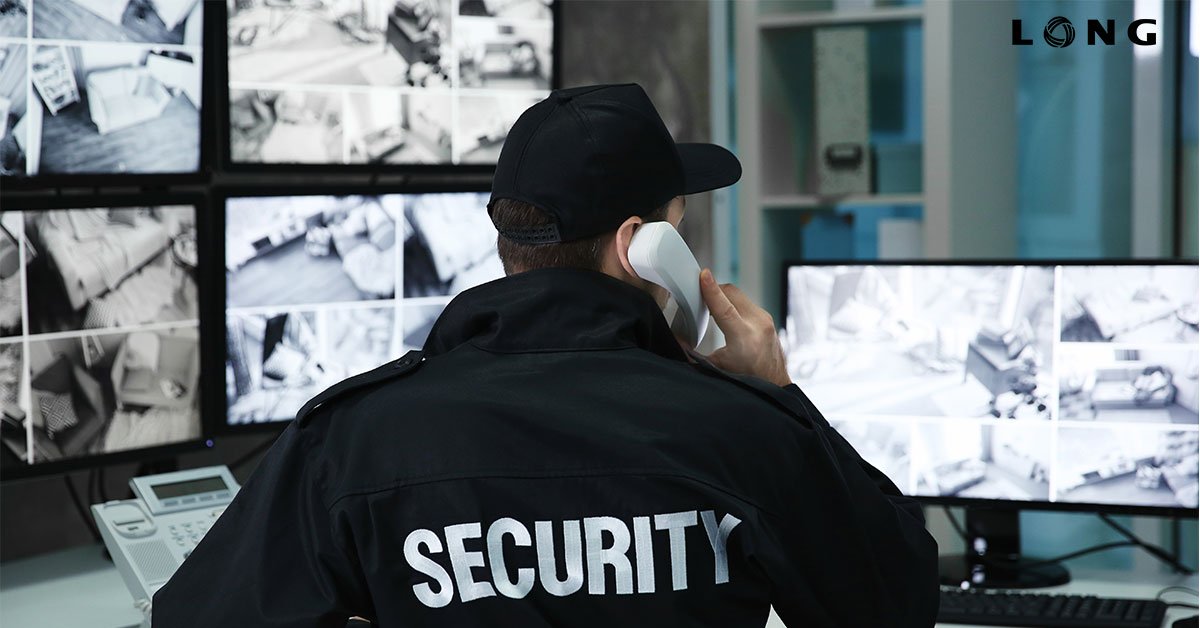 The age of the internet has changed almost every aspect of our day-to-day lives from communication, entertainment, and business. The consumer market quickly adapted to the technology and developed some incredible mobile phones, TVs, and even refrigerators that make your life more convenient. The commercial security industry, however, was a little slow to adapt. Sure, there were IP cameras being manufactured in the late 90's, but analog systems still reigned because IP CCTV was not standardized for another 10 years. Now, the industry has caught up and progresses just as quickly as the consumer market.
Analog systems are no longer being offered, commercially, for new installations. The older systems still in operation are quickly being transitioned to IP through replacement hybrid cameras and recorders that can manage both IP and analog protocols. Most manufacturers have completely dropped their analog lines and we will likely see hybrid offerings disappear as early as 2025.
The technology has not only changed the quality of the security cameras, but the way they are deployed and used by owners and operators. A couple of the most impactful trends in CCTV has been the development of Edge technology, Analytics, and Cloud-Based solutions.
Edge technology has become more prevalent, driving down the cost of delivery to consumers. The "Edge" is technology that has been built into the camera to support an overall system, or act as a stand-alone. For example, Analytics (discussed later) can be installed directly to the camera to process its video stream. Note that these Analytics are usually a "light" version of what can be installed at a server.
Recording can also take place directly at the camera. This has been an option for quite some time, but the trend has been getting away from SSD cards and moving towards built-in SSD drives. Be wary of "Edge-Recording," it has its place as a backup in case of recording server failure but not as primary. As a backup, once the connection has been re-established to the recording server, the video can be automatically downloaded and stored permanently. If Edge storage is your primary, and your camera is destroyed or stolen, so is the video.
Analytic software processes video data and determines if programmed parameters have been met, then triggers a response. For example, a Perimeter Detection Analytic will allow the operator to "draw" a line in a camera view. If an object crosses that line, the software will trigger a response, such as an email or SMS alert, or simply tag the video clip for viewing later.
Face Detection, Facial Recognition, Object Left Behind, Perimeter Detection, License Plate Recognition, and Wrong Direction are just a few of the common Analytics available. Many of these are currently built into the camera, or "Edge-Analytics," or they can also be installed to integrate with a Video Management Software (VMS) on a server to apply to many cameras.
The deployment of Analytics in a CCTV system has a return of investment (ROI) in a very short period. They almost eliminate the need for a dedicated person(s) to monitor the cameras at all times. They simply alert the appropriate personnel when there is an event and allow for review and/or live feed to that camera.
Cloud-based solutions have taken on many forms from remote viewing, offsite video recording, and even the ability to email a person a link to a video clip for viewing/downloading. There are pros and cons; convenience can come at price in the form of bandwidth and reoccurring access fees. A buyer needs to thoroughly vet the options available to them and how they may fit into their budget, operations, and IT structure. Nonetheless, the ability to manage your video from the other side of the planet has incredible value.
LONG offers Security Solutions in Alaska, Colorado, Montana, Oregon, Washington, and Wyoming. We collaborate to deliver a complete security system that works best for you, your building, and your budget.
Originally posted by LONG Building Technologies, Inc.
LONG Building Technologies is a member of WSIPC's Purchasing Program. WSIPC's Purchasing Program connects schools to a network of RFP Bid technology solution providers. This program offers software, hardware, and service providers compliant with RCW 28A.335.190.
CCTV is a vital tool that the majority of our WSIPC Cooperative members use for multiple purposes. The modernized cameras and software now provide the capability to implement multiple tools to fulfill these needs.
To learn more about LONG Building Technologies and the products and services they offer through our purchasing program, visit the Purchasing page on our site.
For more information about WSIPC's Purchasing Program, contact us at info@wsipc.org or 425-349-6600.
WSIPC is a non-profit cooperative that provides technology solutions (including Qmlativ), services, and support to K-12 schools. WSIPC's purpose is to help schools do more with every dollar and to empower them with the tools to work smarter. To learn how your district can become part of the WSIPC Cooperative, contact us at info@wsipc.org or 425.349.6600.
WSIPC. Inspired by education. Empowered by technology.TM
---