Project Unicorn Announces a New Platform – Educating All Learners!
Apr 16, 20
---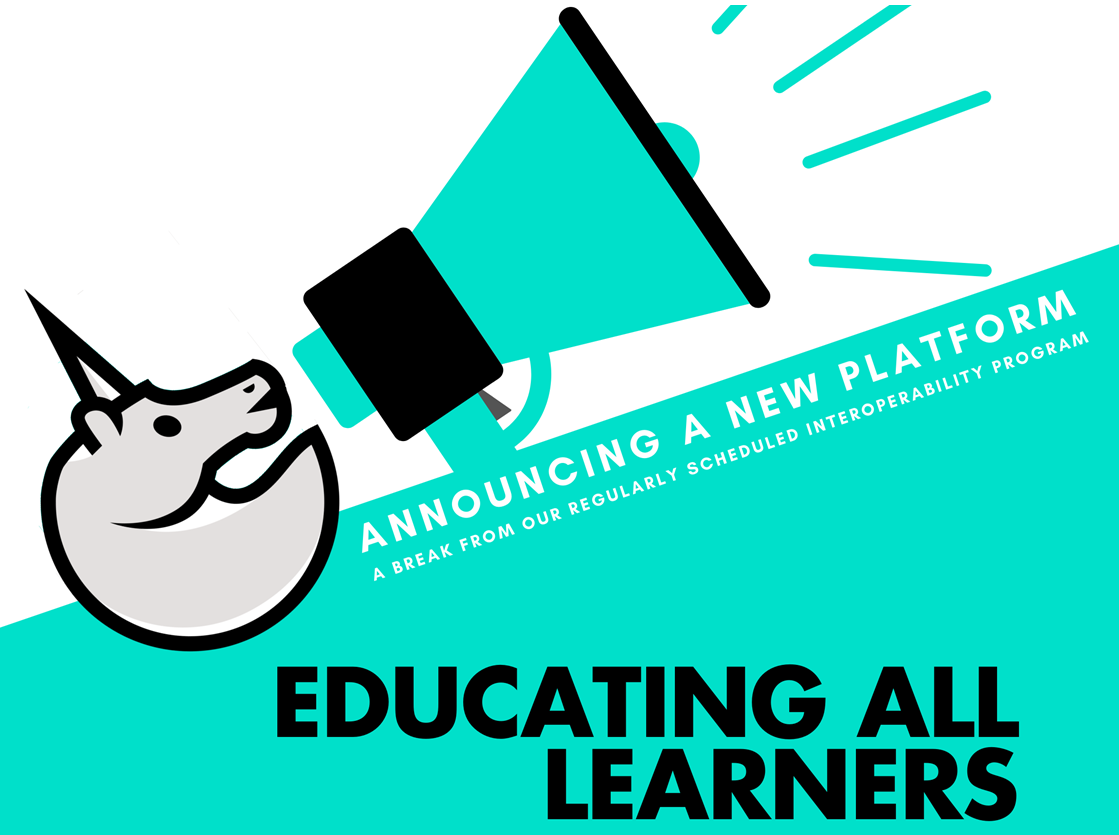 The COVID-19 pandemic has highlighted the many ways in which public schools strengthen the fabric of community life and provide a safety net for our most vulnerable students. Rapidly evolving school closures and remote operation of schools are presenting tremendous challenges to families, students, educators, and administrators alike.
As schools shift to online learning, the needs of students with disabilities must be considered from the beginning. Family communication, online instruction, teleconferencing and counseling, independent study, blended learning, needs assessment, and data tracking and analytics are each stronger and more effective when they are designed to meet the needs of all learners.
To meet this challenge, a coalition of organizations in the K-12 community have launched a new platform, Educating All Learners, to create community; coalesce conversations; and curate resources, tools, strategies, and best practices to accelerate our ability to serve all learners during COVID19.

The new platform will feature:
Case studies to support research-based lesson planning with templates and tools to support remote learning for students with disabilities
Educator guides for using edtech tools for differentiated instruction
Implementation plans for accommodation and accessibility
A resource library for administrators and educators to set up best-in-class support practices (for example, online tele-therapy to teleconferencing)
A community platform for special educators and others to share resources and much more
The Educating All Learners Alliance is committed to showing the path to possible for practitioners by providing curated, searchable resources, access to experts, and examples from the field.
Each and every student deserves to learn in a supportive environment where they can thrive.
Check out the Educating All Learners platform today!
About Project Unicorn and WSIPC
The Project Unicorn Product Library is a free hub for educators and vendors. Educational technology products (from vendors who have signed the Project Unicorn Pledge) are listed in the library, along with their interoperability rating. Educators can search the library for products, and can see how Project Unicorn has rated the interoperability of each product.

WSIPC has been awarded the highest rating (rating 4) on the Project Unicorn Index, for Qmlativ and SMS 2.0. This ranking index rates systems based on a number of interoperability factors including data quality, granularity, import, export, security, and frequency. Learn more here.
The Educating All Learners Alliance (EALA) is an uncommon coalition of organizations committed to resource sharing and community-building that supports the efforts of the education community to meet the needs of students with disabilities during the COVID-19 pandemic.
Project Unicorn is an effort to improve data interoperability within K-12 education, by creating a community of innovators who make the broader case for secure interoperability by determining shared priorities, working in partnership with school systems and vendors to understand its importance and benefits, creating a demand side push for interoperability through partnerships, and educating buyers to consider the total cost of ownership through informed comparison of vendors.
WSIPC is a non-profit public agency that provides technology solutions (including Qmlativ), services, and support to K-12 schools. WSIPC's purpose is to help schools do more with every dollar and to empower them with the tools to work smarter. To learn how your district can become part of the WSIPC Cooperative, contact us at info@wsipc.org or 425.349.6600.
WSIPC. Inspired by education. Empowered by technology.TM
---