Our Friends at ESD 105 Are Hiring!
Oct 16, 23
---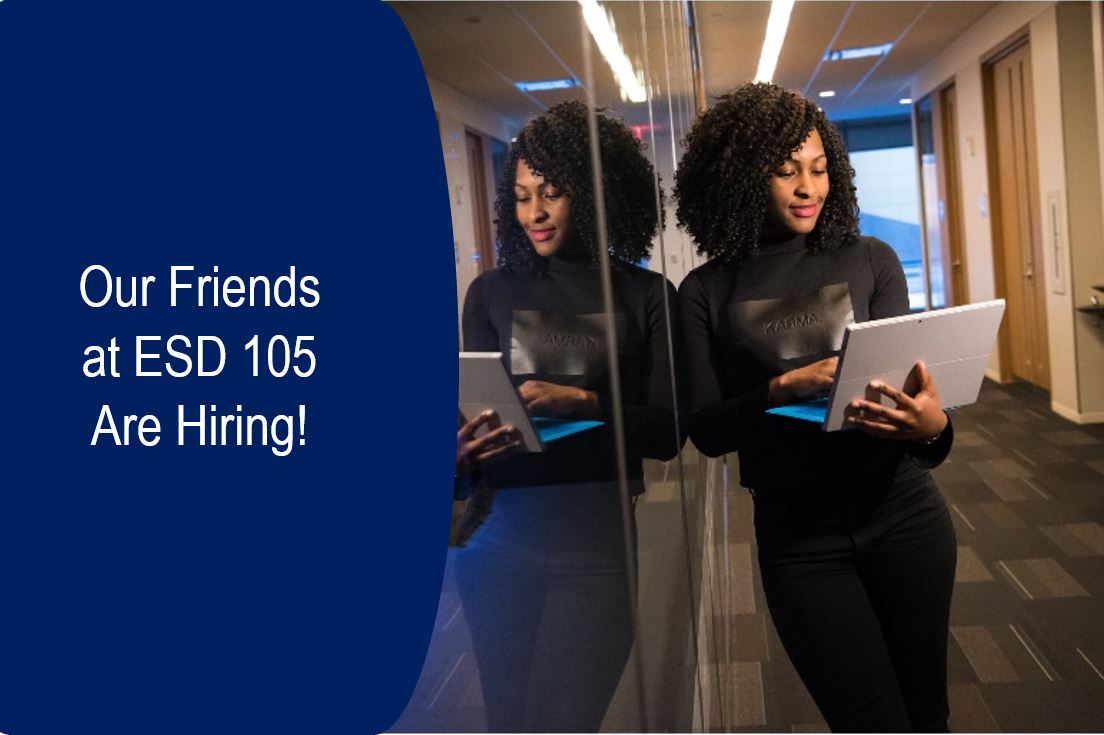 ESD 105 is Hiring Three Fiscal Software Analysts!
The Fiscal Software Analyst is responsible for providing software technical support and training to school districts within the Greater Columbia River Information Service Center Cooperative. The Cooperative provides software implementation, training, and support for all aspects of Skyward SMS 2.0 and Qmlativ Financial Management, Human Resources, and Student applications to the ESD 105, ESD 112, and ESD 171 regions. This position focuses primarily on Financial Management applications but occasionally lends support to Human Resources and Student applications as well. The role requires a blend of technical proficiency, critical thinking skills, and a commitment to delivering excellent customer service.
The deadline to apply is October 20, 2023.
---