OSPI's New Logo Underscores Commitments to Equity and Learning Pathways
Jan 08, 20
---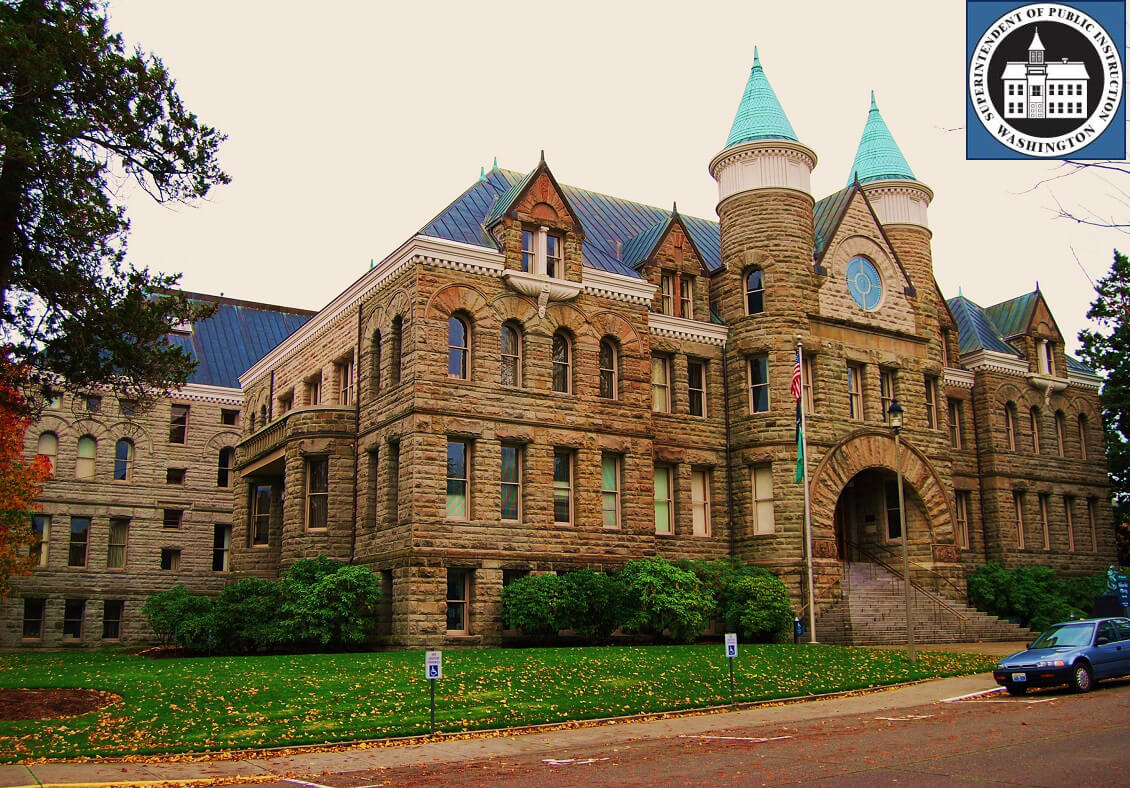 Credibility. Support. Equity. Hopefulness. The Office of Superintendent of Public Instruction's (OSPI) brand, or its public image, is focused on these main tenets.
On January 6, 2020, OSPI released a new logo embracing these values — marking a significant change from the traditional schoolhouse portrayed in the agency's previous logo.

The new logo features a warm, yellow logomark and the words "Washington Office of Superintendent of Public Instruction," with emphasis on the last two words.
The mark contains diverging paths in the middle, representing the different paths students take while achieving their diploma. A sunrise hangs over the paths, representing hopefulness and opportunity. The paths are also supportive, holding up a child who is reaching for their future.
"Our new logo is modern, sustainable, and bright," said Chris Reykdal, Superintendent of Public Instruction. "It showcases our values and emphasizes our commitment to supporting all students, families, educators, and communities."
Along with the primary logo above, alternate versions of the OSPI logo will be used in some places.
Originally posted by OSPI
At WSIPC, our job is to get results, and we know that our results depend on the quality of our partnerships.
WSIPC is a non-profit cooperative that provides technology solutions (including Qmlativ), services, and support to K-12 schools. WSIPC's purpose is to help schools do more with every dollar and to empower them with the tools to work smarter. To learn how your district can become part of the WSIPC Cooperative, contact us at info@wsipc.org or 425.349.6600.
WSIPC. Inspired by education. Empowered by technology.TM
---