One-Page Pitch: Data Security
Aug 26, 19
---

It's no secret that cyber threats are sharply rising. As districts grapple with how to protect their student data, there are specific types of threats they can anticipate and protect against.

The best way to secure your district's data is to talk about being a good steward of your network and systems. Invest in training and promoting a culture of strong data security. Here's how.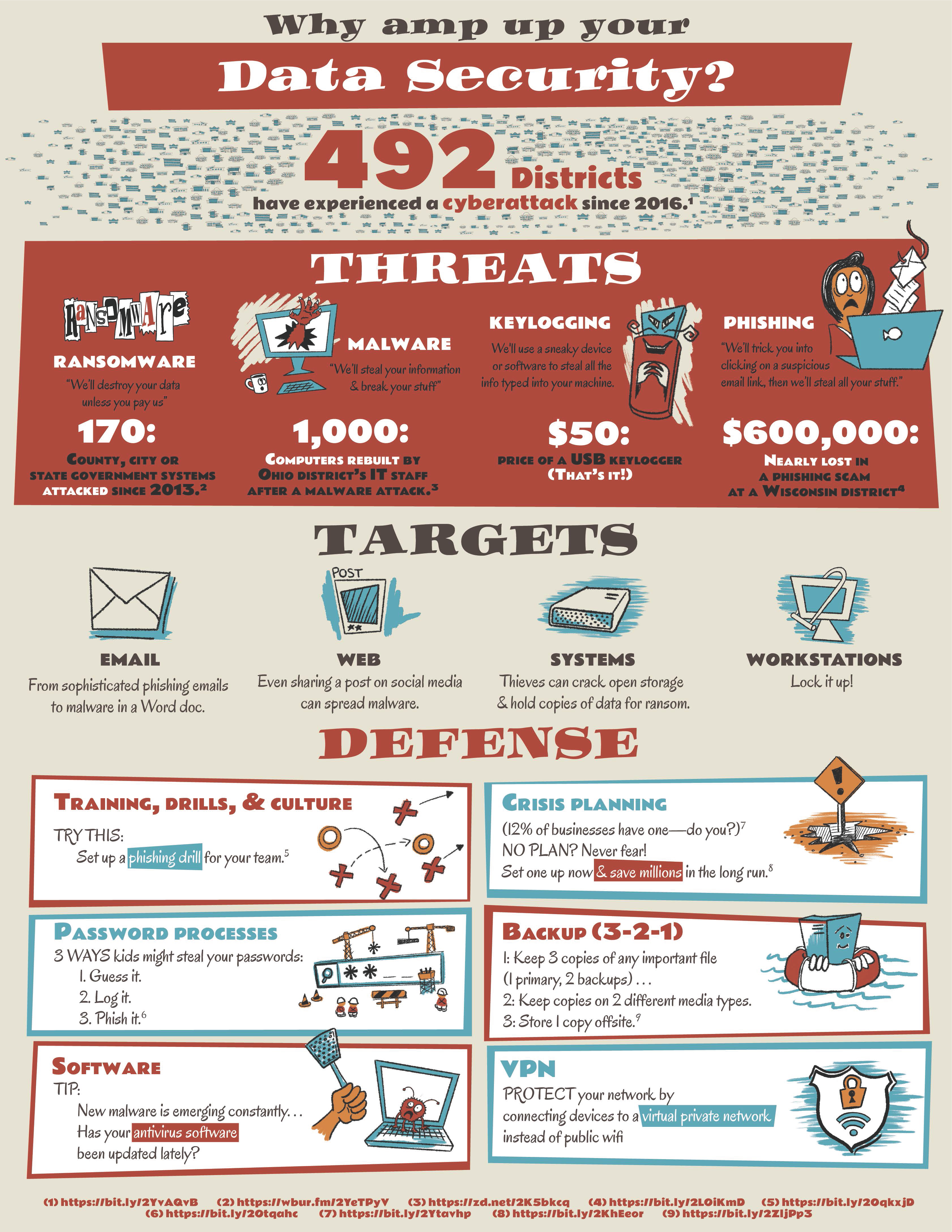 Your Data is Safe with WSIPC
WSIPC takes the following measures to protect the privacy of your data:
Data Ownership – WSIPC complies with state and federal laws and guidelines, including FERPA and HB-1741, in the handling and disclosing of personally identifiable information. We require district approval before we share your data, and we contractually require the same approval for any vendor or organization we work with.

Data Security – Security assessments are conducted on WSIPC systems annually, by independent companies. The results of the assessments are used to ensure that our system security is continually updated to meet the ever-growing threat of cyber security attacks.

Security Awareness – WSIPC participates with the following resources, among others, to stay informed and engaged:


Student data privacy is a top concern for WSIPC, and we will continue to do our utmost to ensure that your data is protected.
To learn about WSIPC's security policies and practices, see our
Data Privacy
page on our website, or contact us at
info@wsipc.org
or 425.349.6600.
---
WSIPC
is a non-profit cooperative that provides technology solutions (including
Qmlativ
), services, and support to K-12 schools. WSIPC's purpose is to help schools do more with every dollar and to empower them with the tools to work smarter. To learn how your district can become part of the WSIPC Cooperative, contact us at
info@wsipc.org
or 425.349.6600.

WSIPC. Inspired by education. Empowered by technology.TM
---