Northshore Superintendent Named 2021 National Superintendent of the Year!
Mar 01, 21
---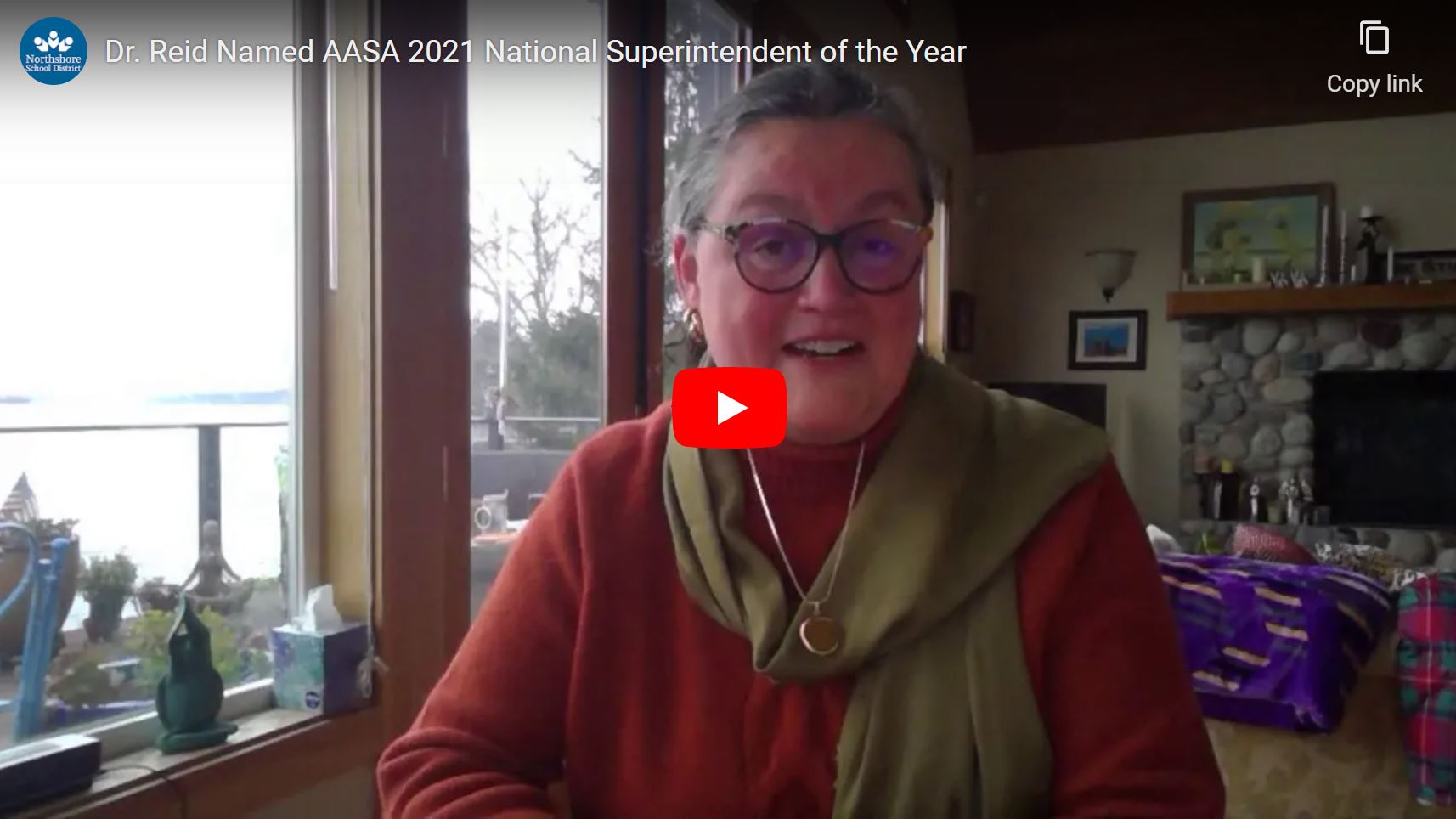 Dr. Michelle Reid, Superintendent of Northshore School District, Named 2021 AASA National Superintendent of the Year!
"During her time as superintendent of the Northshore School District, Dr. Reid has worked tirelessly to build an inclusive school community committed to excellence and opportunity for all students," said WASA Executive Director Joel Aune.
"She has made exceptional efforts to engage and involve all stakeholders in this endeavor, including students. Dr. Reid's commitment to incorporating student voice into these conversations sets a tone that students come first in Northshore."

"Thank you to AASA and to all my colleagues in Washington State and around the country. We would not have made it through this past year if it were not for our ability to lean into one another," said Dr. Reid.
"Learning happens best in a community, and we are such a strong community. As I have shared with our students, staff and families, we have more days of remote learning behind us than we have ahead of us," she added. "We are beginning to see the light at the end of the tunnel, and we must remember as leaders to be the light in the tunnel."
A $10,000 college scholarship will be presented in Dr. Reid's name to a student in the high school from which the superintendent graduated, or the school now serving the same area.

Congratulations Dr. Reid!
Read more on the Northshore School District website!
Thank You for Being an Inspiration!
WSIPC is so proud of our Cooperative districts, teachers, and students for your heart, perseverance, and achievements—you are all an inspiration!
AASA, The School Superintendents Association, advocates for equitable access for all students to the highest quality public education, and develops and supports school system leaders.
WSIPC is a non-profit public agency that provides technology solutions, services, and support to K-12 schools. WSIPC's purpose is to help schools do more with every dollar and to empower them with the tools to work smarter. To learn how your district can become part of the WSIPC Cooperative, contact us at info@wsipc.org or 425.349.6600.
WSIPC. Inspired by education. Empowered by technology.TM
---