It's the DocuSign of the Times!
Sep 14, 21
---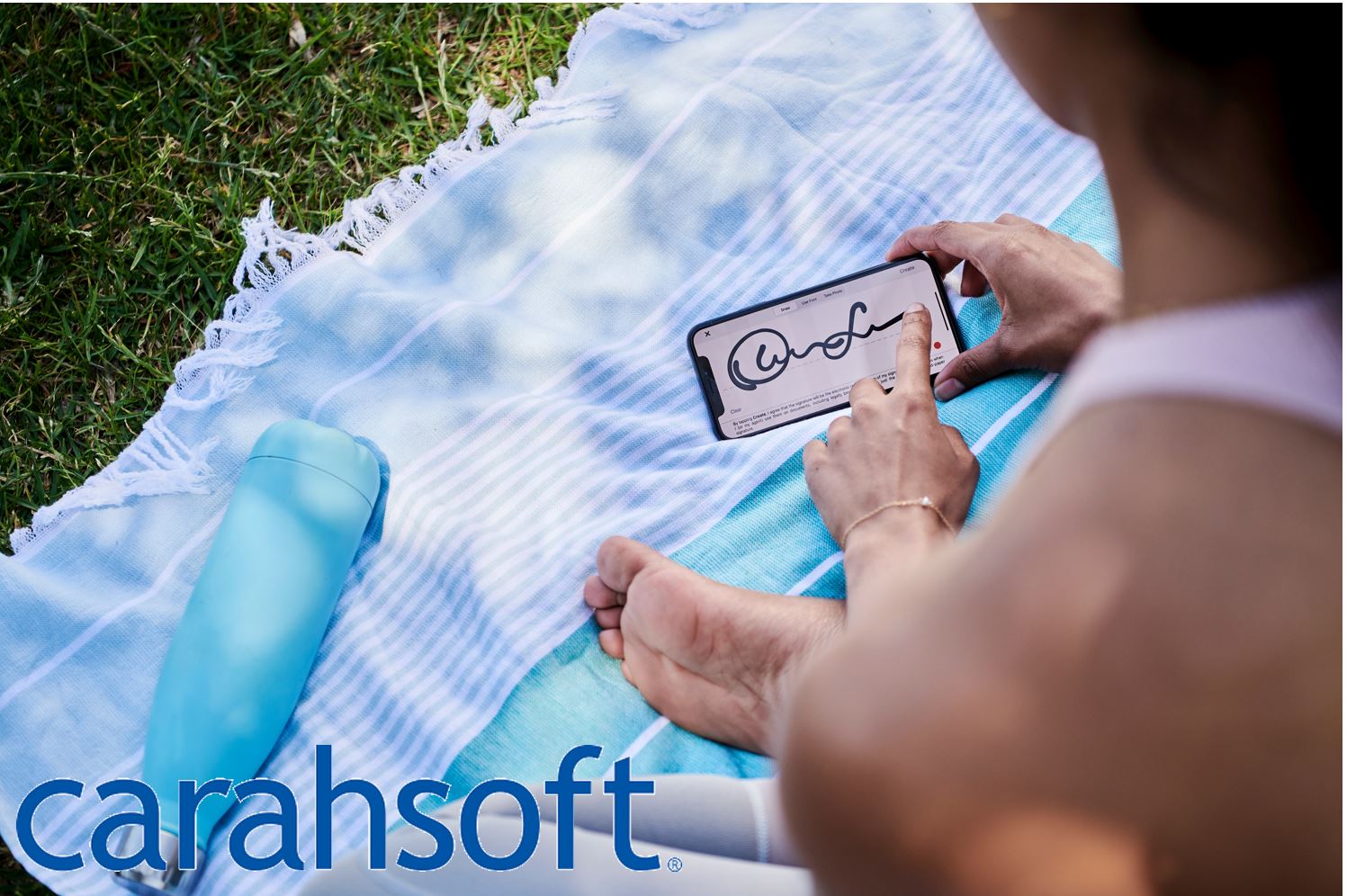 Carahsoft is offering DocuSign on WSIPC RFP 21-02!
Get the eSignature solution trusted by hundreds of millions of users!
DocuSign (brought to you by Carahsoft) can transform how your district prepares, signs, acts on, and manages documents of all types! From contracts and invoices, to field trip permission forms, DocuSign eSignature is the world's #1 way to send and sign from practically anywhere, at any time.
Empower the Student Experience
Delight students with a seamless, digital, mobile-first experience that speeds up the completion of student paperwork and connects across your platforms.

Reduce Turnaround Time and Provide Visibility
Prevent staff from having to correct and redo manual data-entry work due to errors in paper-based forms and contracts, and allow them to know where their document is throughout the process.

Optimize Your Operations
Modernize your systems to ensure all the operational functions that make your school run can maximize efficiencies at scale.

Revamp Student Registration
Eliminate paper-based registrations and manual processes to better serve new students.

Revolutionize Parental Sign Offs
Easily secure parental consent for health forms, field trips, medication administration, report cards, and more with e-signatures and centralized storage of documents.

Save Your District Time and Trees, with DocuSign!
Contact Jacob Holler at Carahsoft today (Jacob.Holler@carahsoft.com / 703-581-6581) and reference WSIPC RFP 21-02 for contract pricing.
WSIPC's Purchasing Program connects K-12 public and private schools and public agencies to a network of technology partners, leveraging the power of the WSIPC Cooperative to provide competitively bid goods and services at a reasonable cost. Each vendor who becomes a part of WSIPC's Purchasing Program has been awarded a bid contract through an official RFP process in compliance with Washington State Procurement RCWs. For a full list of available product and service contracts, check out the Purchasing page on our website.
Carahsoft is an awarded vendor of WSIPC 21-02 E-signature and Document Approval Software Solutions.
WSIPC is a non-profit public agency that provides technology solutions, services, and support to K-12 schools. WSIPC's purpose is to help schools do more with every dollar and to empower them with the tools to work smarter. To learn how your district can become part of the WSIPC Cooperative, contact us at info@wsipc.org or 425.349.6600.
WSIPC. Inspired by education. Empowered by technology.TM
Image Credit: DocuSign
---