How to Protect Yourself from Public USB Charging Ports
Jun 18, 19
---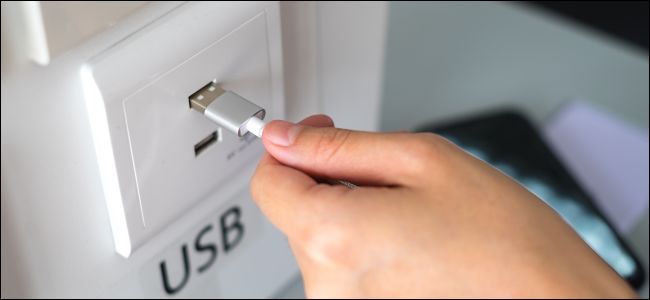 USB charging ports in public places are convenient but possibly risky. Data is transferrable over a USB connection, so plugging your phone into an unknown charging port puts it at risk.

What's the Danger?
Let's be realistic: You probably shouldn't be too paranoid about these attacks. We haven't seen widespread reports of charging ports causing problems. However, many possible attacks could happen over a USB port, and avoiding the risk is easy enough that it won't inconvenience you.

The main problem is that USB doesn't just transmit power—it sends data. That's why you can plug your phone into your computer to transfer files back and forth, update the phone's operating system, and back up its contents.
A correctly behaving USB charging port wouldn't even try to access your phone's data. But there's nothing stopping it from trying after you plug in a USB cable. A charging port could try to access private data on your phone or exploit a security vulnerability and run dangerous code on your device. This type of attack is known as "
juice jacking
."
While older phones just made your photos and other data accessible whenever you plugged in a cable, current iPhones and Android phones usually require your permission to share things. Your iPhone will prompt you to "
Trust This Computer
" when a device you're plugged into wants access. On Android, you must
enable transferring files
over the connection. Even if you have USB debugging enabled, you must permit the device to access it.

If you don't give your phone those permissions, it will still allow charging over the port but not allow data transfer.

So how do you protect your device?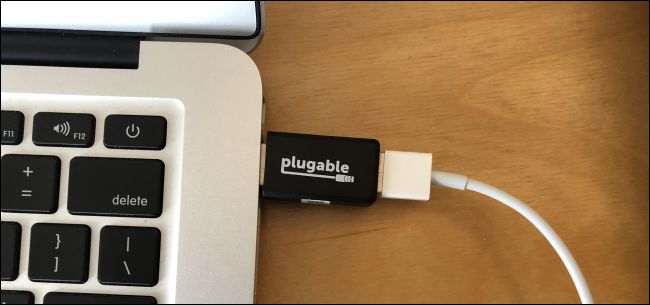 Get a USB Charge-Only Adapter
If you must charge from a USB charging port and you're concerned about the risks, you can purchase a cheap USB charge-only adapter. It's a little dongle you plug into a USB port before you connect your phone's charging cable. The data pins are disconnected in the dongle so that only power can be transferred over the connection. There's one downside: The dongle simulates a 1A charging signal. You can't use any fast-charging technologies, as the data pins are required for negotiating the charging speed. However, many public USB charging ports are on the slower side anyway.

Use Your Own Charger in an AC Outlet
In some cases, public charging stations may provide both a standard AC power outlet and USB charging ports. For both safety and maximum charging speed, skip the USB charging ports. Plug your phone's standard charger directly into the AC outlet and charge from there. There's no risk of data connection happening over the power outlet. You're safe as long as you plug in a trusted charger, and this can even boost your charging speed.

Charge From a Portable Battery
Rather than hunting down USB charging outlets, you may want to skip them entirely and get a portable battery for your smartphone. Just plug the phone into the battery to charge it whenever you like, even when you're away from a power outlet. Then, when you find an AC outlet, you can just plug your battery into the outlet to recharge it. In the future, widespread wireless charging may eliminate the risk of sketchy USB ports. Then we can all charge ours phones at any public wireless charging spot without worrying.


Student data privacy is a top concern for WSIPC, and we will continue to do our utmost to ensure that your data is protected.
To learn about WSIPC's security policies and practices, see our
Data Privacy
page on our website, or contact us at
info@wsipc.org
or 425.349.6600.
---
WSIPC
is a non-profit cooperative that provides technology solutions, services, and support to K-12 schools. WSIPC's purpose is to help schools do more with every dollar and to empower them with the tools to work smarter. To learn how your district can become a part of the WSIPC Cooperative, contact us at
info@wsipc.org
or 425.349.6600.

Inspired by education. Empowered by technology.TM
---