Google Classroom Is Integrating With Skyward!
Sep 24, 19
---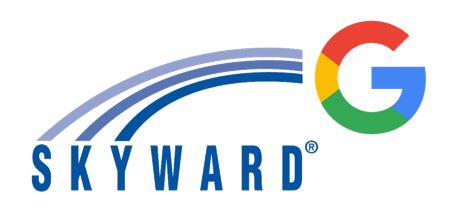 At
WSIPC
, we are dedicated to solving the data interoperability challenges facing our districts and schools-this is critical to giving teachers the information they need to do their jobs and to enabling innovation in classroom practices.
With their
OneRoster 1.1 Certification
, our software partner
Skyward
is leading the way in interoperability, and we're thrilled to announce their latest project!

Skyward has partnered with Google for Education, to build an assignment and grade sync between Google Classroom and Skyward's Gradebook-a true time saver for administrators and teachers!

Teachers who enter grades and assignments into their Google Classroom, will have their classes synced in Skyward in real time, with the click of a button-eliminating the need for duplicate entry.
Administrators can configure the sync settings, and enjoy greater confidence in the accuracy of their reporting and analytical data.

We're excited for this partnership, and we can't wait for our districts to love the rewards!
Sign Up for the Classroom Grade Sync Beta Program Here!
(The Classroom Grade Sync Beta Program is currently available for SMS 2.0 customers only.
Grade Sync will be available for both SMS 2.0 and Qmlativ customers)
For more information about Skyward's partnership with Google, see Skyward's press release here.
---
WSIPC
is a non-profit cooperative that provides technology solutions (including
Qmlativ
and
SMS 2.0
), services, and support to K-12 schools. WSIPC's purpose is to help schools do more with every dollar and to empower them with the tools to work smarter. To learn how your district can become part of the WSIPC Cooperative, contact us at
info@wsipc.org
or 425.349.6600.
WSIPC. Inspired by education. Empowered by technology.

TM
---