FREE Webinar – Supporting Early Childhood Education in Washington State during COVID-19
Apr 24, 20
---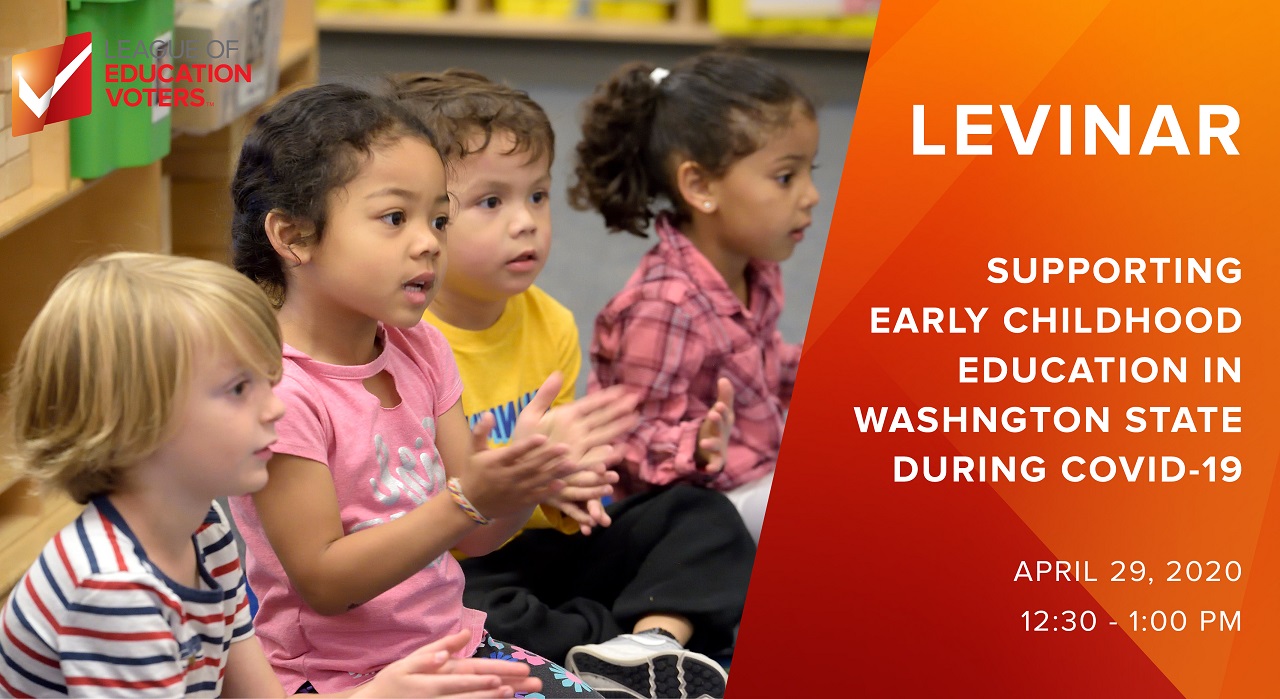 Free Webinar
Supporting Early Childhood Education in Washington State during COVID-19
Wednesday, April 29, 2020
12:30 – 1:00 pm (Pacific Time)
About one-quarter of all licensed childcare centers in Washington State – at least 1,350 at last count – have closed due to COVID-19. Those centers served as many as 62,000 children. The childcare providers that remain open struggle with new, stringent safety protocols, maintaining their educator workforce, and dwindling enrollment, raising concerns about the state of childcare once the stay-at-home order is lifted.
In this webinar, childcare providers will discuss and answer your questions about the status of early learning in Washington State and what is needed now.
This webinar panel will include:
Luc Jasmin in Spokane
Ginger Still in the Tri-Cities
Nimco Bulale – OneAmerica Education Program Manager
Joel Ryan – Washington State Association of Head Start and ECEAP Executive Director
Hannah Lidman – Children's Alliance Interim Early Learning Policy Director
Register now for this free webinar!



This webinar is hosted by The League of Education Voters.


The League of Education Voters is a non-profit, non-partisan group that works with families, educators, and leaders across Washington State.

WSIPC is a non-profit public agency that provides technology solutions (including Skyward SMS 2.0 and Qmlativ), services, and support to K-12 schools. WSIPC's purpose is to help schools do more with every dollar and to empower them with the tools to work smarter. To learn how your district can become part of the WSIPC Cooperative, contact us at info@wsipc.org or 425.349.6600.
WSIPC. Inspired by education. Empowered by technology.TM
---