FREE Webinar from WA Teacher of the Year – Teaching Kids During the Coronavirus Crisis
Mar 30, 20
---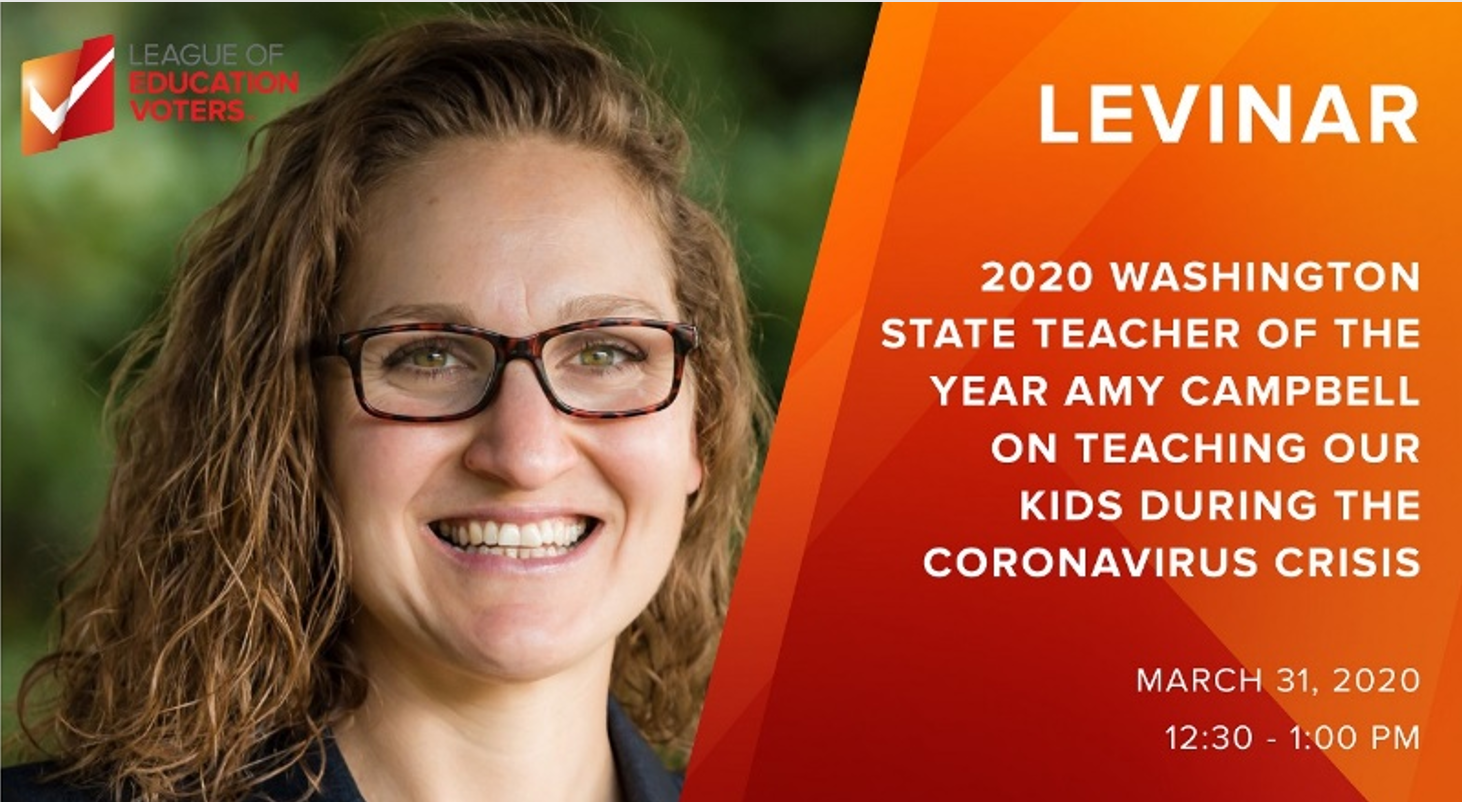 Free Webinar from Washington State Teacher of the Year, Amy Campbell
Teaching Our Kids During the Coronavirus Crisis
March 31, 2020
12:30 PM (Pacific Time)
Educators across Washington State are looking for creative, engaging, and effective ways to teach students remotely during this unprecedented time.
At the same time, many parents are trying to do Coronavirus triple duty: working, parenting, and helping their children learn at home.
In her webinar, Amy Campbell (2020 Washington State Teacher of the Year) will share how she is supporting students and parents. Amy is a special education teacher at Camas School District, and she is finding ways to use accommodations and strategies that support students with disabilities in the classroom so that they can engage in remote learning.
These strategies are useful for all students.
Register now for this free webinar!
The League of Education Voters is a non-profit, non-partisan group that works with families, educators, and leaders across Washington State.

WSIPC is a non-profit public agency that provides technology solutions (including Qmlativ), services, and support to K-12 schools. WSIPC's purpose is to help schools do more with every dollar and to empower them with the tools to work smarter. To learn how your district can become part of the WSIPC Cooperative, contact us at info@wsipc.org or 425.349.6600.
WSIPC. Inspired by education. Empowered by technology.TM
---