Four Event Planning Checklists – Plus Exciting News for WSIPC Cooperative Members!
Jul 25, 23
---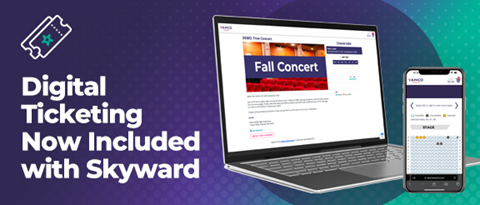 Four Event Planning Checklists – Plus Exciting News for WSIPC Cooperative Members!
Our WSIPC Purchasing Program partner Vanco knows there's a lot to keep track of with any school event. Use these four checklists, which will work for most school events, to simplify event management. The checklists and guides include the following…
Prom event planning checklist
Homecoming event planning checklist and guide
General school event planning checklist
Graduation ceremony checklist
Digital Ticketing now included under Vanco's WSIPC RFP 22-04 Contract!
In the spirit of simplifying event management, we're thrilled to announce that digital ticketing is now included for WSIPC Cooperative members via Vanco's WSIPC RFP 22-04 Online Payment Systems contract. Say goodbye to the hassle of managing ticket sales and fundraisers. With this new tool, you can conveniently handle all event and fundraising payments from one central place.
Vanco Events has no monthly fee and is free for free events, such as graduation. For paid events, such as prom, there is a small processing rate + a $0.50 per-ticket fee.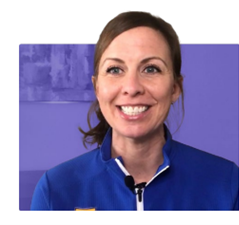 "Vanco took away so many hours of stress, lists and Google Docs and making deposits that we had been doing previously. By using Vanco, we had a sold-out event and we'd never had that in 27 years, a sold-out golf event and we took in over $16,000."
- Julie Murphy, Athletic Administrative Assistant, St. Cloud Cathedral High School
Skyward and Vanco have been working together for more than 15 years and we are excited to share this capability with our districts through WSIPC RFP 22-04 Online Payment Systems. Take advantage of this opportunity to streamline ticketing in your district - test drive a demo account or get started today!
Start Selling Tickets Online Download the Checklists
About WSIPC's Purchasing Program
Each vendor who becomes a part of WSIPC's Purchasing Program has been awarded a bid contract through an official RFP process in compliance with Washington State Procurement RCWs. For a full list of available product and service contracts, check out the Purchasing page on our website.
Vanco is an awarded vendor of RFP 22-04 Online Payment Solutions.
WSIPC is a non-profit public agency that provides technology solutions (including Qmlativ), services, and support to K-12 schools. WSIPC's purpose is to help schools do more with every dollar and to empower them with the tools to work smarter. To learn how your district can become a part of the WSIPC Cooperative, contact us at info@wsipc.org or 425.349.6600.
WSIPC. Inspired by education. Empowered by technology.TM
---