ESD Spotlight: NCESD 171 Works With Students to Raise Awareness of Student Safety
Jan 06, 20
---
The North Central Educational Service District (NCESD) has released a public campaign to raise awareness of student safety. The campaign, called "See Something, Speak Up," was developed by the NCESD and created by students in the Cinematography program at the Wenatchee Valley Technical Skills Center.
The campaign has launched with a video featuring student interviews that share the warning signs of student depression and outline actions to take when identified. The purpose is to remind each of us that we are all participants in protecting the safety of our students and schools. The interviews were conducted during the November Career Expo held at Wenatchee Valley College.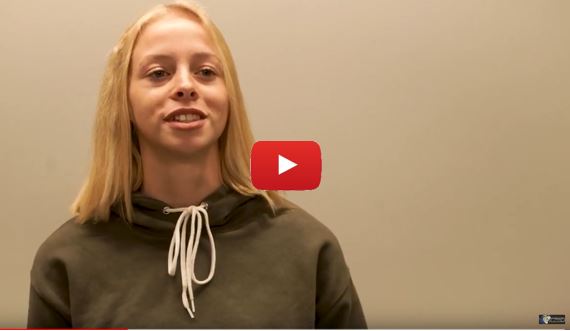 The videos are available to view and access on the NCESD YouTube Channel.

"This campaign has been created to remind each of us that we all play a role in ensuring student and school safety. The students who were interviewed are from a variety of North Central Washington schools and share their own thoughts and ideas on what to look for and do if you recognize concerning behavior. By recognizing the signs, we can provide support," explained NCESD Superintendent Dr. Michelle Price.
The project was led by Wenatchee Valley Technical Skills Center and Wenatchee High School students Chelsea Craig and Ben Adkinson. Craig, a senior, served as the Editor on the project and Adkinson, a sophomore, captured the audio.
Originally posted by NCESD 171
WSIPC is so proud to partner with our Educational Service Districts. The success of your districts is evidence of your hard work and your support of the communities you serve. To learn how to become a part of the WSIPC Cooperative, visit our website or contact us at info@wsipc.org or 425.349.6600.
WSIPC is a non-profit cooperative that provides technology solutions (including Qmlativ), services, and support to K-12 schools. WSIPC's purpose is to help schools do more with every dollar and to empower them with the tools to work smarter. To learn how your district can become part of the WSIPC Cooperative, contact us at info@wsipc.org or 425.349.6600.
WSIPC. Inspired by education. Empowered by technology.TM
---