ESD Spotlight: Flipped Internship - Turning the Typical Student Work Experience Upside Down
Feb 25, 20
---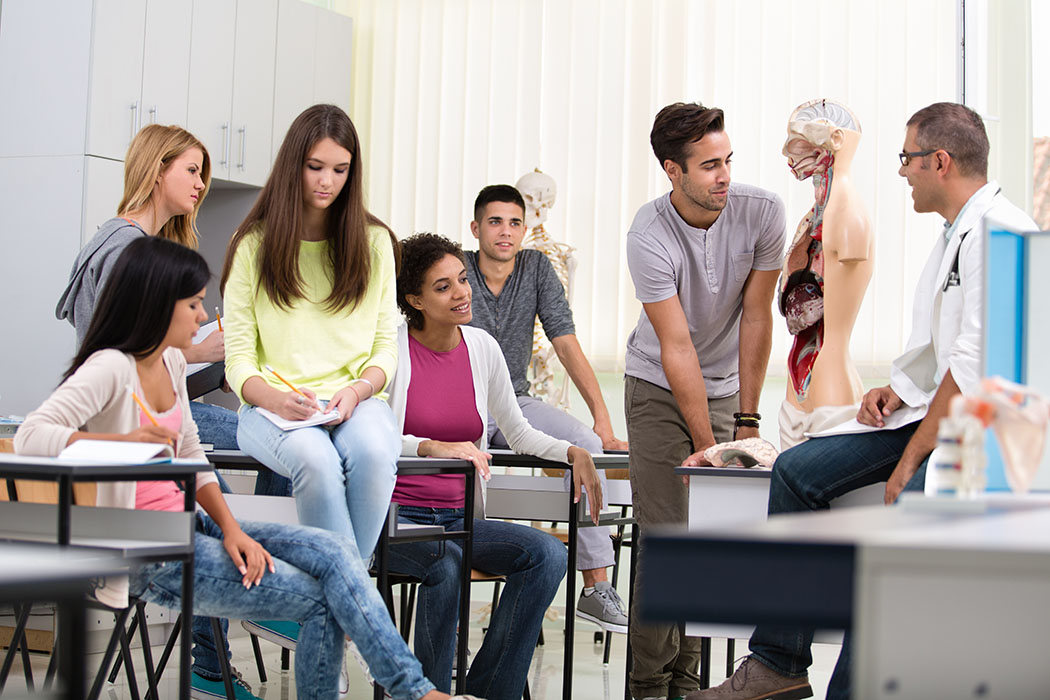 Think back for a moment to when you were in high school or college, preparing to enter the real world and start your career. How did you prepare? What steps did you take toward landing your first job? If you were like many young people, you applied for and completed an internship with a company, where you traveled to their location every day for eight weeks or more and were assigned projects based on the needs of your organization. You gained a broad overview of what it would be like to work for that particular company but didn't necessarily learn industry or job-specific skills. Or worse, you had no work-related experience.

While traditional internships can provide very valuable work experience, they aren't always accessible—especially for students living in more rural areas where there aren't as many opportunities. In order to meet the needs of our students no matter their location, ESD 112's Career Connected Learning (CCL) Network has worked to develop a STEM-based "flipped internship" model—a partnership between local businesses, schools and the ESD that brings industry experts into classrooms to guide students through project-based learning (PBL) units to solve real industry problems. It's a new style of career exploration utilized for the first time in the Columbia River Gorge at Trout Lake School last year.
"It's all about providing targeted access to career pathways," said Vickei Hrdina, executive director for ESD 112's Southwest Washington CCL Network. "Flipping the internship model to bring project-based learning to students allows for greater access to valuable career exploration opportunities and industry specific learning that might not be available in the immediate local area."
The ESD's CCL Network supports the flipped internship by identifying industry or business partners and linking them with teachers who want to bring in-classroom PBL to their students. Once a business partner is identified, the CCL Network works with them to identify a problem or project they need help with that aligns with existing STEM curricula and matches them with a teacher. In the case of Trout Lake, the school's sports medicine teacher, Timmy Waller, was paired with the physical therapy department at Skyline Hospital in White Salmon.
Together, Trout Lake School, Skyline Hospital, and the ESD's CCL Network created a learning plan and schedule that included at least three class visits from the industry professional, as well as several chances for the students to visit the business location. According to Waller, this was one of the most important aspects of the flipped internship model.
"The students loved getting to be out of the classroom and get to directly experience the physical therapy department," said Waller. "If the work had all been done virtually, I don't think it would have been nearly as impactful."
The flipped internship model is designed to integrate real work-related experience with existing coursework and educational learning standards. Rather than thinking of the internship as something extra, to be undertaken in addition to attending regular schooling, the flipped internship is something that actually enhances the education that is already taking place in a classroom, while encouraging students to look at their work from a lens of practicality and professionalism.
Through this shared experience, students have the opportunity to learn critical skills needed for working in any industry:
Interview skills and resume development
Teamwork
Work ethic
Communication
Hands on skills
Applying knowledge to real life challenges
Part of what makes this type of learning experience so valuable for students is that they get the opportunity to see the impact of their work and research on an actual business. Throughout the internship, they have access to industry professionals who can answer questions and provide guidance and feedback along the way, which reinforces the value of the work they're doing.
It's not just the students that benefit from the flipped internship; business partners can benefit from an outside perspective on their work, especially when a particular problem has been identified.
"The students help bring a new perspective to our work," said Debi Budnick, community outreach coordinator for Skyline Hospital. "We're often in the weeds with our work, so having the perspective of a young person who's looking at the problem or situation we're working on through their eyes is really valuable for us."
ESD 112 is working to scale the flipped internship program so that every school district in the Gorge has the opportunity to participate. While ESD 112 is based in Vancouver and serves Southwest Washington school districts, including those in the Columbia River Gorge, PBL Case Studies will be made available as online Open Educational Resources, meaning any teacher will be able to access the case studies and work to incorporate the flipped internship model into their teaching, regardless of their location. For more information on the flipped internship model, contact Vickei Hrdina at (360) 952-3427 or vickei.hrdina@esd112.org.
Originally posted by ESD 112

WSIPC is so proud to partner with our Educational Service Districts. The success of your districts is evidence of your hard work and your support of the communities you serve. To learn how to become a part of the WSIPC Cooperative, visit our website or contact us at info@wsipc.org or 425.349.6600.
Educational Service District 112 is one of nine statutory regional service agencies in the state of Washington. Created by the legislature 50 years ago, ESDs ensure equitable educational opportunities for all students—urban and rural alike. ESDs are an essential partner in the efficient operation of Washington's 295 school districts and provide millions of dollars in services to schools through cooperatives, trusts, and competitive state, federal and private funds.
WSIPC is a non-profit cooperative that provides technology solutions (including Qmlativ), services, and support to K-12 schools. WSIPC's purpose is to help schools do more with every dollar and to empower them with the tools to work smarter. To learn how your district can become part of the WSIPC Cooperative, contact us at info@wsipc.org or 425.349.6600.
WSIPC. Inspired by education. Empowered by technology.TM
---