District Spotlight: Vancouver Public Schools Highlighted As a Top 25 District for Innovation in the Nation
Jan 18, 19
---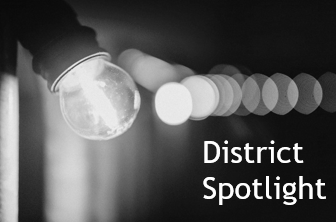 Vancouver Public Schools is one of 25 districts from across the country studied at length as part of the Innovative Successful Practices Project. The district's
Vancouver iTech Preparatory
, a school for students in sixth through 12th grades, was selected for a case study because of its leading approach to learning through project-focused work and an emphasis on science, technology, engineering and math.
AASA
, The School Superintendents Association;
Houghton Mifflin Harcourt
; and the
Successful Practices Network
conducted a yearlong study of K-12 systems for the Innovative Successful Practices Project. The study focused on districts leading the way in putting students first through unique approaches that expand and support student learning and achievement. From the initial study, 25 districts were selected for greater examination. At the time of the partial announcement, VPS and iTech were the only district and school on the West Coast featured in the resulting series of case studies.
Vancouver's case study
describes how the district planned a high-quality STEM school that values and honors the emotional learning needs of its students. One of the key components of iTech's success is creating a nurturing environment where students are encouraged to be creative thinkers and problem solvers without fear of failure. A lottery admission process, unique grading system, one-to-one technology and project-based learning build on the innovative layers of the program.

"We're preparing students for tomorrow's world by teaching them to be critical and creative thinkers," said Christina Iremonger, founding principal of iTech and current chief digital officer for Vancouver Public Schools. "Teaching the whole child requires educators to acknowledge all of the needs, emotions and talents of every student. In doing so, we help young people grow into productive, responsible citizens with successful careers and the ability to form strong interpersonal relationships."
---
WSIPC is so proud of the achievements of our Cooperative districts, teachers, and students! To learn how to become a part of the WSIPC Cooperative, visit our
website
or contact us at
info@wsipc.org
or 425.349.6600.
WSIPC
is a non-profit cooperative that provides technology solutions (including Skyward), services, and support to K-12 schools. WSIPC's purpose is to help schools do more with every dollar and to empower them with the tools to work smarter.
---