District Spotlight: Shoreline drama students' virtual 'Les Misérables' performance reaches thousands!
Jun 02, 20
---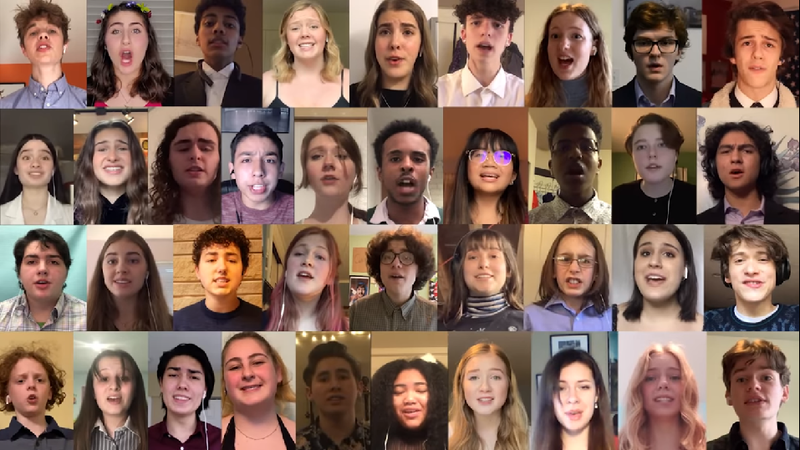 Shorecrest High School drama students recorded themselves singing their parts to the song "One Day More" from "Les Misérables" and one student edited it into a composite video for YouTube.

The coronavirus may have shut down schools, but it hasn't put a stop to student creativity.
School concerts and plays have been canceled, but there's been a burst of ingenuity online, especially from musically skilled students.
Drama students at Shorecrest High School in Shoreline were in the midst of rehearsing the musical "Les Misérables" when they got word that school was closing, scuttling the performance they all had been looking forward to.
Drama teacher Andy Kidd said he felt especially bad for the seniors.
"To be at a transition and to have that truncated in such an abrupt way was so shocking. You just sort of recognize the heartbreak in it," Kidd said. "I was so sad for them."
But he and the students came up with a way to salvage their hard work, taking inspiration from composite video performances, including one by Ben Platt and the cast of the Broadway show, Dear Evan Hansen.
Kidd and his students decided to make their own, choosing to perform "One Day More," a stirring song that closes the first act of "Les Misérables." Kidd asked David Kaiser, an 18-year-old senior who plays Jean Valjean in the musical and has experience editing video, if he could stitch the individual students' recordings together.
"And he was like, 'Yeah, it might take a minute, but I think we could do it,'" Kidd said.
Watch Shorecrest students perform "One Day more"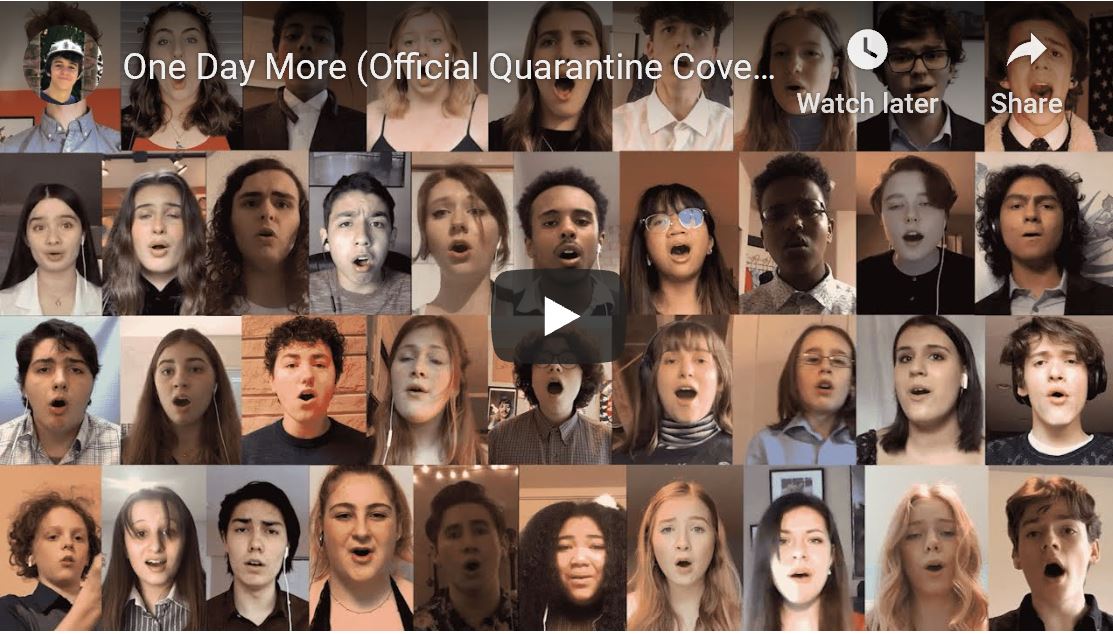 The students listened to a karaoke track in one ear while recording video of themselves singing their parts. That way Kaiser could synch up the audio of the song, which he said was a good ensemble number because it includes so many from the cast.
"It's a really big moment in the show where you get to showcase a lot of the different characters, a lot of their feelings and actions and also a bunch of the chorus as a cast together," Kaiser said.
Parts of the song feel particularly poignant and relevant right now in this age of forced separation, especially when a young couple sings about not being able to be together.
"I did not live until today. How can I live when we are parted?" they sing. "Tomorrow you'll be worlds away and yet with you, my world has started."
Wesley Brown is an 18-year-old senior who plays the role of the innkeeper, Monsieur Thénardier. He said it was an emotional experience to see their individual performances edited into one composite piece and that "One Day More" was especially appropriate for this moment.
"I didn't really realize how much it connected to today's events and happenings until I watched it, and with the great editing and everything that was put into it, it was just really moving to see the high-quality product we could produce at such a distance," he said.
Kaiser said it took him weeks to edit the video and audio together. But since the class released it on YouTube, it's been viewed more than 17,000 times and they've gotten feedback from as far away as New Zealand and the U.K., Kidd said.
"It's really inspiring to see that people feel that this is a piece of hope in a crazy time," Kaiser said.
And the students closed their video with words of hope: "Even the darkest night will end and the sun will rise."
Originally posted on KNKX
Thank You for Being an Inspiration!
WSIPC is so proud of our Cooperative districts, teachers, and students for your heart, perseverance, and achievements—you are all an inspiration!


WSIPC is a non-profit public agency that provides technology solutions (including Qmlativ), services, and support to K-12 schools. WSIPC's purpose is to help schools do more with every dollar and to empower them with the tools to work smarter. To learn how to become a part of the WSIPC Cooperative, visit our website or contact us at info@wsipc.org or 425.349.6600.

WSIPC. Inspired by education. Empowered by technology.TM
---