District Spotlight: Sedro-Woolley Paraeducator Named 2019 Regional Classified School Employee of the Year
Apr 11, 19
---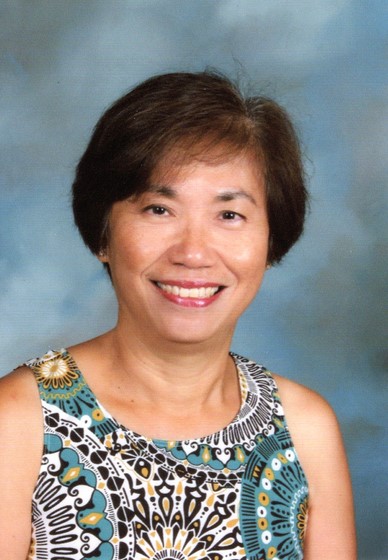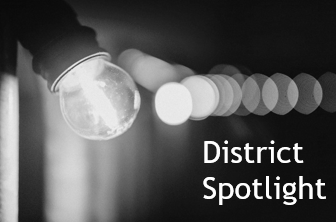 Zita Moser, a paraeducator in the
Sedro-Woolley School District
, has been named 2019 Regional Classified School Employee of the Year by the Northwest Educational Service District 189 (NWESD).
Moser splits her time in the district working in a preschool program based at Sedro-Woolley High School and as a Title I math interventionist at Central Elementary School.
"I often tell my students that they are like my own kids," Moser said. "I expect 110 percent from my kids, so I expect 110 percent from my students too. No excuses. Together with some help, we will get there."
Moser has worked in the Sedro-Woolley School District for 11 of her 17 years in education. She began as a paraeducator in 2002, with the kindergarten and developmental kindergarten team, moving on to run the preschool program in the high school. The preschool program is unique in that it allows the high school's child-psychology students to put what they have learned in the classroom into practice. Among her varied skill set is the ability to communicate on a basic level in Mandarin, Cantonese, Hainanese, and Hokkien.
"Through her daily actions, Zita takes on the challenge of working with diverse high school and pre-K students with enthusiasm, skill, and dedication," said Sedro-Woolley High School Principal Kerri Carlton.
Sedro-Woolley School District Superintendent Phil Brockman said employees like Moser make the district a great place to learn.
"Zita's ability to differentiate the different levels of instruction is what makes her successful," said Brockman. "It fills her heart when her high school students choose a career in education because of the opportunity they were given in the preschool."
Moser also shares her day at a neighboring elementary school with Title I students during math intervention time. This diverse range of students provides insight on how she can best prepare her students to smoothly transition from one grade level to another.
"Zita makes learning fun, gives students hope and loves them unconditionally," said Central Elementary School Principal Matthew Mihelich. "For many of our students, Zita gives a sense of safety and someone to count on daily."
The
Classified School Employee of the Year program
recognizes excellence in the work of public-school employees, including paraeducators, secretaries, custodians, food service workers, and others. Anyone may nominate a classified public school employee for this award, which is overseen by the Office of Superintendent of Public Instruction (
OSPI
). All completed nominations are sent to the regional coordinator at each Educational Service District; the regional winner is selected by committee. Moser is one of nine regional winners who will compete for the State Classified School Employee of the Year award.
After advancing on to the statewide competition, regional finalists will be recognized by OSPI at an annual award ceremony in Olympia (date TBD), where OSPI will announce its selection of the State Classified School Employee of the Year. For more information on these awards, contact OSPI Recognition Coordinator Hilary Seidel at 360-725-6117.
WSIPC is so proud of the achievements of our Cooperative districts, teachers, and students! To learn how to become a part of the WSIPC Cooperative, visit our
website
or contact us at
info@wsipc.org
or 425.349.6600.
---
NWESD
, located in Anacortes, is one of nine Educational Service Districts in Washington State. The NWESD serves 35 school districts in Whatcom, Skagit, Snohomish, Island, and San Juan counties, providing leadership and cooperative services to the educational communities in the northwest region.
WSIPC
is a non-profit cooperative that provides technology solutions (including Skyward), services, and support to K-12 schools and ESDs. WSIPC's purpose is to help schools do more with every dollar and to empower them with the tools to work smarter.

Inspired by education. Empowered by technology.TM
---