District Spotlight: Lynnwood Royal Robotics Team Advances to District Championship!
Apr 17, 19
---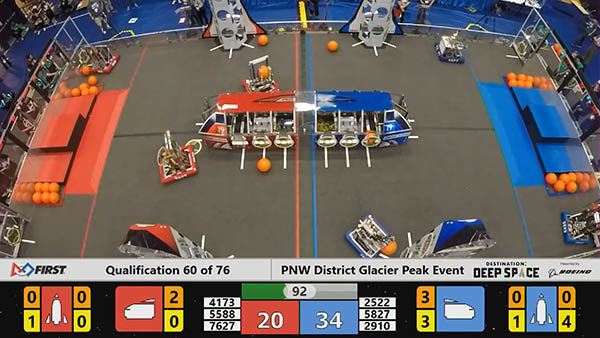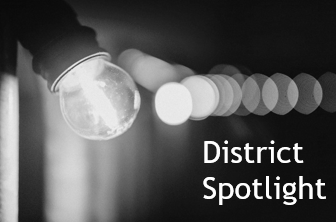 The Lynnwood High School robotics team,
2522 Royal Robotics
, finished 6th out of 38 teams at the Glacier Peak Robotics Competition held March 22-24. A new student design for holding hatch panels vastly increased performance.

The Royals qualified for and competed in the Pacific Northwest District Championship held April 3-6 in Tacoma where they ranked 52 with a record of 3-9-0.


What's going to happen next in STEM is happening here - FIRST!
This robotics competition is run by
FIRST Washington
. FIRST Washington's mentor-based programs build STEM skills, inspire innovation, and foster well-rounded life skills including self-confidence, communication, and leadership. Participants are immersed in a fun, team-based learning environment created to encourage their interests, teach the benefits of collaboration, boost self-confidence, and illuminate the exciting world of STEM study and careers.
WSIPC is so proud of the achievements of our Cooperative districts, teachers, and students! To learn how to become a part of the WSIPC Cooperative, visit our
website
or contact us at
info@wsipc.org
or 425.349.6600.
---
WSIPC
is a non-profit cooperative that provides technology solutions (including Skyward), services, and support to K-12 schools. WSIPC's purpose is to help schools do more with every dollar and to empower them with the tools to work smarter.

Inspired by education. Empowered by technology.TM
---