District Spotlight: Lake Stevens Students Create Ornaments for National Christmas Tree Display
Dec 27, 19
---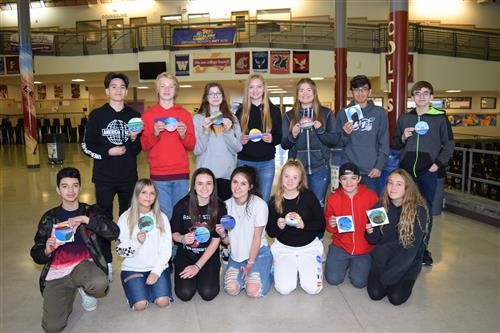 Cavelero Mid High School was one of just 56 schools across the country selected to create handcrafted ornaments for the 2019 National Christmas Tree. Through a partnership with the National Park Service, the U.S. Department of Education worked with state art and education agencies to identify elementary, middle and high schools whose students would create the ornaments for the America Celebrates display. More than 1,500 students will participate in this year's project.
At Cavelero, more than 240 ninth-graders in Karen Towey and Kylen Fountain's art classes participated in the project. Towey replied to a request for a proposal from the Office of the Superintendent of Public Instruction, which led to Cavelero being selected to represent Washington state.
Cavelero is sending 48 ornaments that highlight the beauty of the Evergreen State through painted scenes and animals. Students painted these onto recycled plastic lids.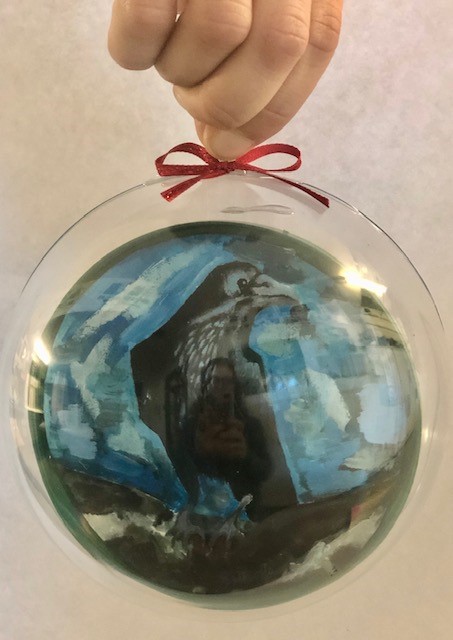 This ornament, painted by Sam Alf, will represent Washington State on the National Christmas Tree. The other ornaments will decorate smaller trees in President's Park.
Read more about the National Christmas Tree Display on the National Parks website.

Originally posted on the Lake Stevens SD site


WSIPC is so proud of the achievements of our Cooperative districts, teachers, and students! To learn how to become a part of the WSIPC Cooperative, visit our website or contact us at info@wsipc.org or 425.349.6600.

---

WSIPC is a non-profit cooperative that provides technology solutions (including Qmlativ), services, and support to K-12 schools. WSIPC's purpose is to help schools do more with every dollar and to empower them with the tools to work smarter. To learn how your district can become a part of the WSIPC Cooperative, contact us at info@wsipc.org or 425.349.6600.

WSIPC. Inspired by education. Empowered by technology.TM
---