CyberForce|Q - Supporting You 24 x 7 x 365
Mar 24, 23
---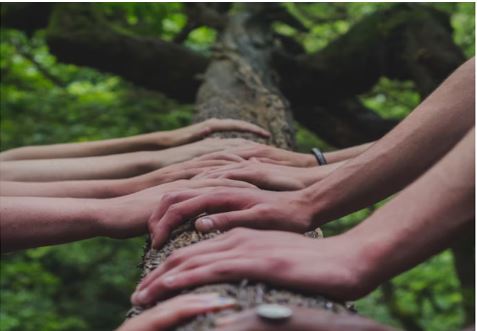 CyberForce|Q - Supporting You 24 x 7 x 365
Awarded vendor of WSIPC RFP 22-05 Managed Security and Physical Security Solutions

CyberForce|Q designs and implements cybersecurity programs for organizations of all sizes – with proven results. By providing technology-agnostic solutions, they enhance the current capabilities of your organization by integrating their services with your current technologies and business processes. Every school is unique, which is why Cyberforce|Q meets you where you are in your cybersecurity journey, and tailors their solutions to your needs.

What Makes Cyberforce|Q Different?
Collective Model - with a one-of-a-kind collective model, clients share tactical information between entities, to break silos and become stronger together
Continuous Improvement - focused on continuous improvement to make you stronger and continue to protect you against threats
Evidence-based Proof - proven results, using quantifiable measurement that demonstrates evidence-based proof of your cybersecurity progress
Highly Customized - Cyberforce|Q works one-on-one with you to determine the best solution for your specific needs
Balanced - combined cybersecurity expertise with education context
Responsive - 100% of security events are responded to in an average of 1.79 minutes, 24 x 7 x 365

Let CyberForce|Q help you design and implement a cybersecurity program that meets your needs.
Visit the Cyberforce|Q page or contact Terrie Mathison (tmathison@cyberforceq.com / 248-837-1242) today and reference WSIPC RFP 22-05 for contract pricing!

About WSIPC's Purchasing Program
Each vendor who becomes a part of WSIPC's Purchasing Program has been awarded a bid contract through an official RFP process in compliance with Washington State Procurement RCWs. For a full list of available product and service contracts, check out the Purchasing page on our website.
CyberForce|Q is an awarded vendor of RFP 21-04 Cyber Security Awareness Training Solutions and RFP 22-05 Managed Security and Physical Security Solutions.
WSIPC is a non-profit public agency that provides technology solutions (including SMS 2.0 and Qmlativ), services, and support to K-12 schools. WSIPC's purpose is to help schools do more with every dollar and to empower them with the tools to work smarter. To learn how your district can become part of the WSIPC Cooperative, contact us at info@wsipc.org or 425.349.6600.
WSIPC. Inspired by education. Empowered by technology.TM
---