Course Learning Center is available to you at no cost!
Mar 17, 20
---
Districts everywhere are facing a difficult challenge: how to provide essential learning to their students while schools are closed.
To help our districts meet this challenge, WSIPC is providing Course Learning Center to all SMS 2.0 Cooperative members at no additional cost, through the end of the 2019–2020 school year.
Skyward's Course Learning Center module is designed for virtual learning, and integrated with Educator Access Plus. Classes can share content, complete assignments, and even show group work, and teachers can hold class discussions and track student participation. When it's time to turn in homework, students simply submit it through their digital locker and it's available for their teacher to grade.
See how Course Learning Center works in this 2-minute video.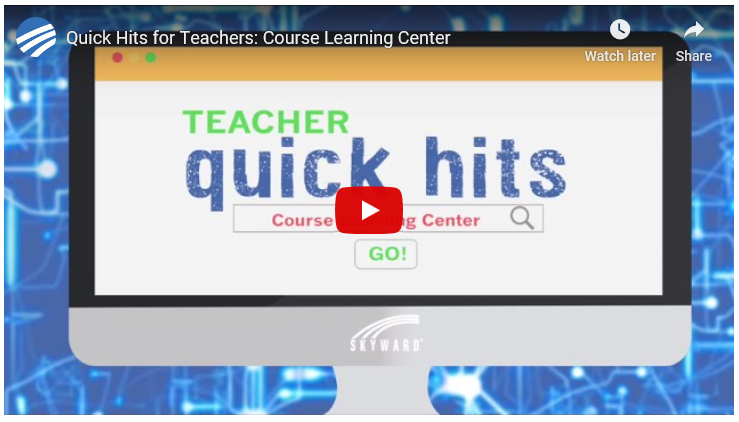 WSIPC training and implementation guides are available to teach you everything you need to know about Course Learning Center. To access these guides, go to SkyDoc and follow this path:
WSIPC \ (00) WSIPC Educational Materials \ (SM) Student Management \ (CL) Course Learning Center \ (GU) Guides
We're dedicated to finding solutions that will help you educate your students while schools are closed and beyond.
To activate the Course Learning Center module, contact your Information Service Center.
WSIPC is a non-profit public agency that provides technology solutions (including Qmlativ), services, and support to K-12 schools. WSIPC's purpose is to help schools do more with every dollar and to empower them with the tools to work smarter. To learn how your district can become part of the WSIPC Cooperative, contact us at info@wsipc.org or 425.349.6600.
WSIPC. Inspired by education. Empowered by technology.TM
---