Cooperative Districts with Killer Branding!
Jan 22, 19
---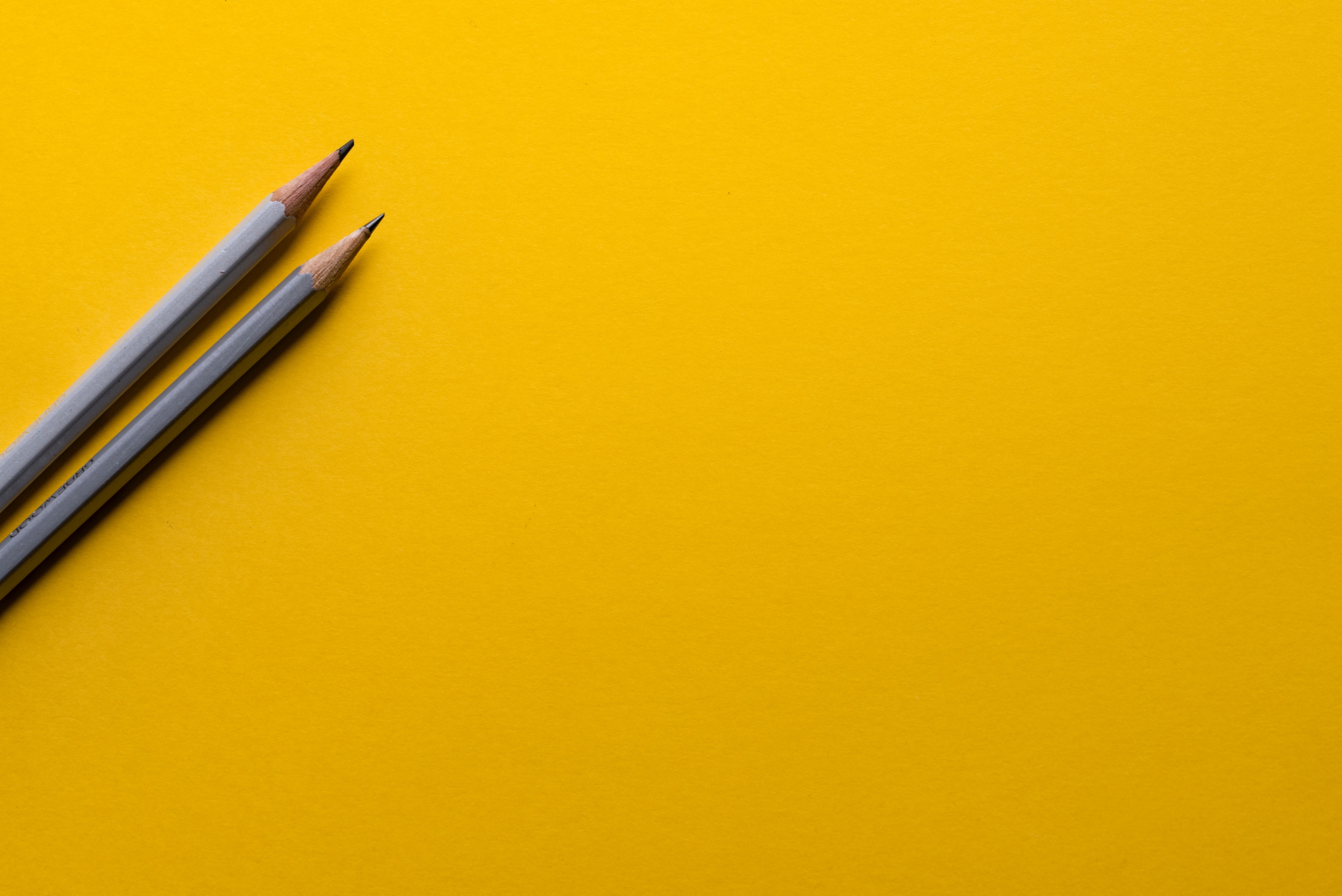 Branding your district and sharing your stories helps to increase parent engagement, highlight student successes, and connects your teachers and students to your community. It may sound like a strange idea, as branding is traditionally associated with large corporations and marketing companies, but branding your district and sharing the achievements of your students, teachers, and families is a vital way to engage the community and enlist advocates for your school.

"When schools, families, and community groups work together to support learning, children tend to do better in school, stay in school longer, and like school more."

"The Power of Branding – Telling Your School's Story"
Tony Sinanis and Joe Sanfelippo (WASWUG Spring 2019 Keynote Speaker)

Cooperative Districts with Killer Branding
These three WSIPC Cooperative districts were called out by Skyward as districts that do an "exceptional job of identifying why they are awesome, then using that value to create noteworthy brands…If a total stranger can understand your brand without ever visiting, you've probably nailed your social media and website messaging."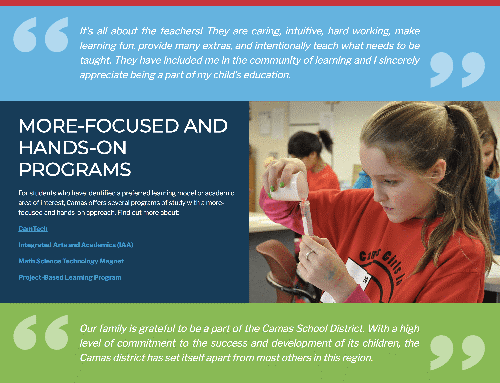 Brand differentiator:
We are all about student experiences.
It's a great sign to land on a district homepage with glowing testimonials from families. Camas really showcases thier dedication to sustainability and community pride on their website, and their welcoming brand extends to a YouTube channel which greets viewers with an enchanting depiction of edtech journeys.

Brand differentiator: We appreciate our community and we'll hold up our end of the deal.

One of the most striking components of Kent's messaging is the thanks they offer to the community for a recently approved levy. They are actively proving community voters won't be disappointed in their choice and are even getting students involved in their message of appreciation for the community's action. Another corner of the site offers a form where families can share testimonials, and the district Twitter feed is engaging as well, using #TeamKSD415, #KSDproud, or #KSDcommunity, respectively for educators, students, and community.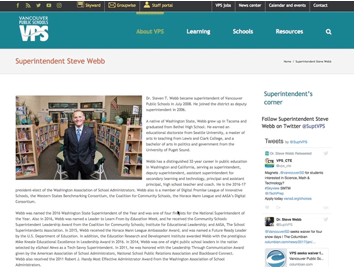 Dr. Steven Webb, a finalist for National Superintendent of the Year in 2016, does more than just talk about engaging with his district community. From a 53-episode podcast series called "Webb eNews," to an engaging "On the Job with Steve" video (with 55,000 views!) that follows Dr. Webb's journey through a day of teaching kindergarten, it's clear that Vancouver is a district where culture is driven from the very highest levels of leadership.

Developing and nurturing your school's brand, and sharing your school's stories, breaks down the school walls so the amazing things that happen in your school every day can be experienced, shared, and championed by your community.

Inspired by these districts?
---
WASWUG
is a Washington Skyward User Conference designed for and created by district users who want to learn more about Skyward, share insights, and network.
WSIPC
is a non-profit cooperative that provides technology solutions (including Skyward), services, and support to K-12 schools. WSIPC's purpose is to help schools do more with every dollar and to empower them with the tools to work smarter.
---