Cliff King - A Great Friend, Mentor, and Leader
May 12, 21
---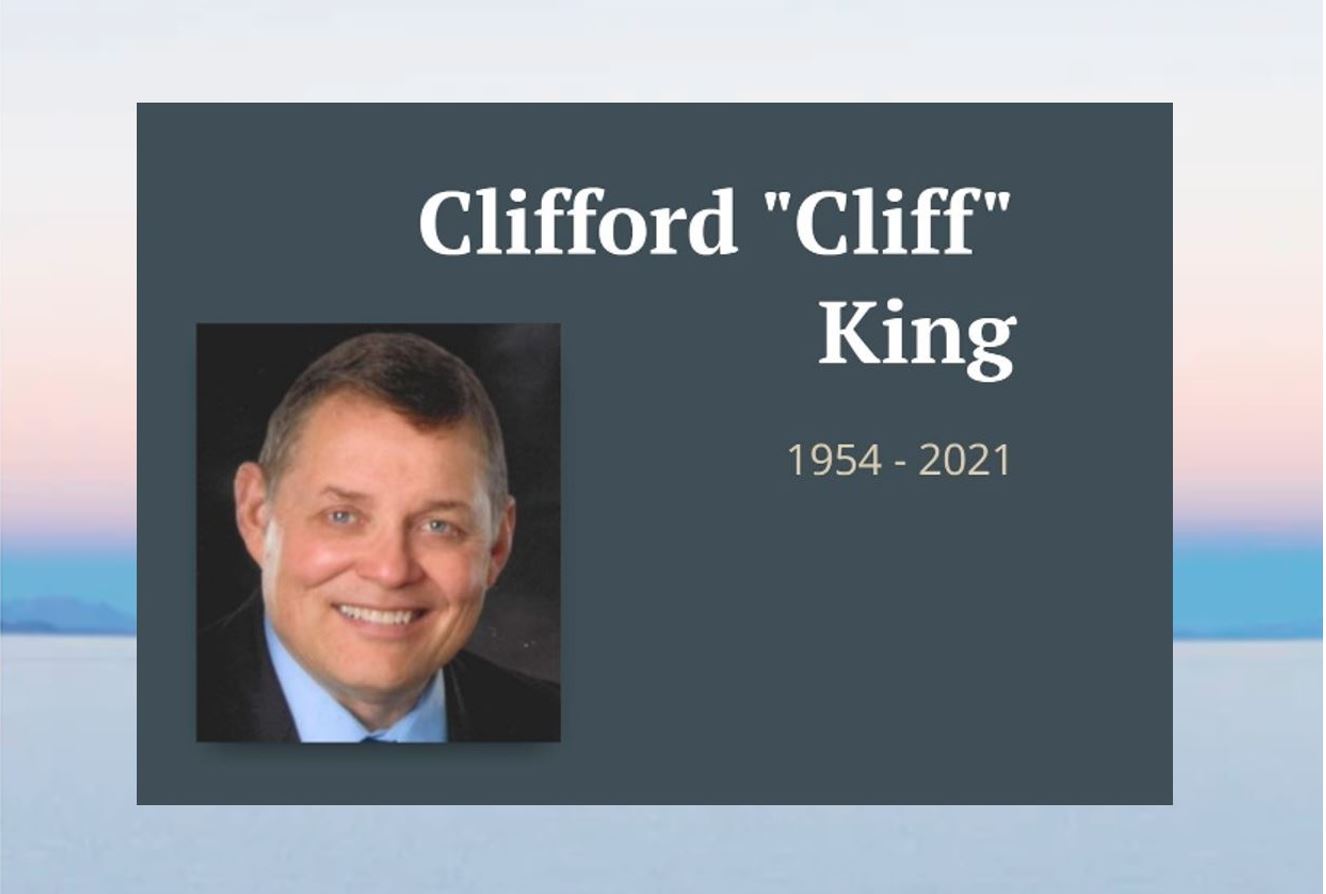 It is with deep sadness that we inform you of the passing of our great friend and former Skyward CEO, Cliff King. Cliff was involved in a car accident on Saturday, May 8.

Cliff joined Skyward in 1981 and served in several key management positions, culminating in his role as Skyward's CEO from 2008 through 2018. Following his retirement, Cliff transitioned into a part-time role on the Skyward board of directors.

During his 35-plus years of experience, Cliff maintained a companywide focus on providing customers with the world-class products and support they have come to expect from Skyward. Cliff's passion for the K-12 industry had a direct impact on the company and its customers.
"Cliff will be remembered as a true friend to WSIPC," said Marty Daybell, WSIPC's CEO. "His heart and smile were the same size and he shared both with everyone he met. Cliff was one of those men whose word was his bond. If WSIPC needed something, he was quick to get involved and ensure action was being taken to satisfy our needs. Our hearts go out to the King family and the Skyward community."

A community memorial to honor Cliff will be held on Monday, May 17, 2021, from 2:00 – 5:00 pm CTS at Skyward headquarters, 2601 Skyward Drive in Stevens Point, Wisconsin. The event will be held in the front lobby with a photo memorial while guests can head outside for light refreshments.


Cliff King was an amazing leader and a trailblazer of Skyward. We will always treasure his warm spirit and friendship with WSIPC.

WSIPC is a non-profit public agency that provides technology solutions (including Skyward SMS 2.0 and Qmlativ), services, and support to K-12 schools. WSIPC's purpose is to help schools do more with every dollar and to empower them with the tools to work smarter. To learn how your district can become part of the WSIPC Cooperative, contact us at info@wsipc.org or 425.349.6600.
WSIPC. Inspired by education. Empowered by technology.TM
---